To Veganize a Bodybuilder
Hellloooooooo <3 HAPPY INDIAN FOOD WEDNESDAY! 😀 Who's celebrating? *Raises curry-covered hand in the air* You know I am.
How's your day going?
Mine has been pretty bueno. I taught bootcamp, dominated my legs at the gym, and the Pilot came home from work early 🙂
To rewind to last night, I ate an entire organic butternut squash.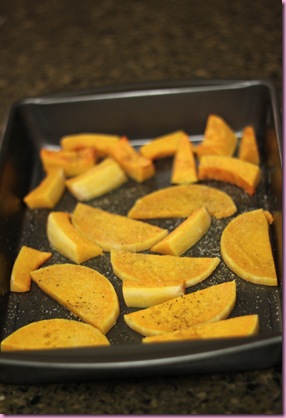 I roasted two pans full of sliced butternut with garlic, sea salt, pepper and olive oil (375 for 40 minutes)
and then layered the pieces on a plate: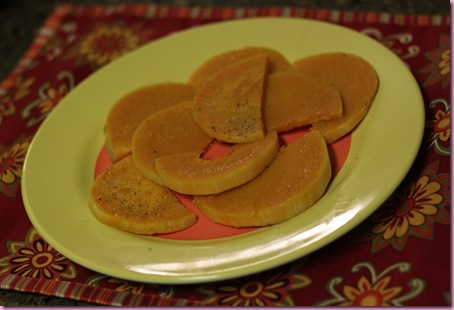 Topped with marinara, goat gouda and Garlic Gold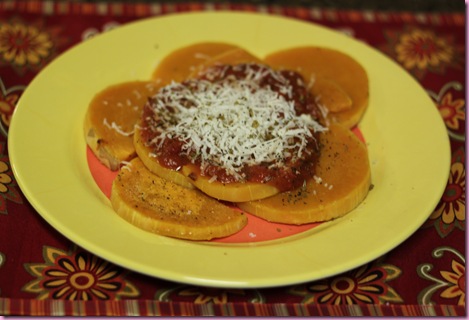 Devoured, then repeated 🙂
Then, we poured ourselves glasses of wine the size of our heads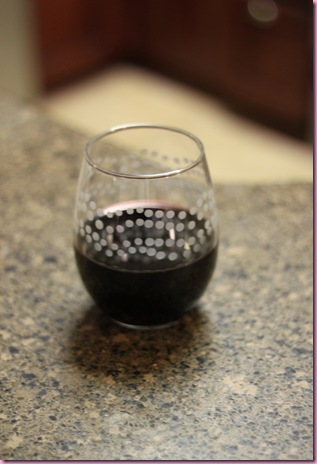 and settled down on the couch to watch Glee. The bummer was that I was SO excited for a new episode and found out via twitter that I have to wait another two weeks. Oh well 😉
You're probably wondering what the heck the post title means, as I'm not a body builder, but perhaps you remember me talking about my friend Ron.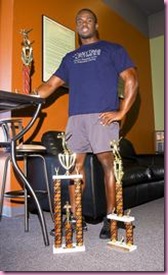 Ron is Mr. Novice Georgia and a beefy McBeeferton bodybuilder. Before competitions, he follows a two week meal plan that's extremely high in animal protein, low fat and low carb. Well I took his meal plan and veganized it 🙂 The awesome thing about it? It's all WHOLE foods, plant-based protein, more nutrients and the same specifications that his old 4 chicken breasts per day meal plan included. Baller, right?? 😀
I'll definitely let you guys know what happens and will post the meal plan on here when it's all over 🙂
Some of the foods that are included:

-Whole grains (specifically oats and quinoa)

-Nutritional yeast

-Legumes (kidney beans)

-Leafy greens (kale and romaine)

-Fruit (apples, clementines)

-SUN WARRIOR (my protein lovah)

-Healthy fats (almonds)

-Mung bean pasta (my fave pasta- 20g protein per serving and two ingredients: mung beans and water)
I'm pretty stoked about it because when you Google "vegan bodybuilding meal plans" most of the plans are extremely high sugar (via dried fruits), high fat (healthy fat, but still very high), and moderate protein. The plan that Ron and I worked on is much more balanced.
Welp, I'm off to run some errands and then head back to work.
Hope you have a great day <3
Gina
Something to do:
This leg exercise from Core Fusion. HOLY quads! (the move starts at 1:09)
(Source)