Hey guys! How's your day treating ya so far?? 🙂
Looks like I'm not the only person in limbo right now– as always, I loved reading your comments this morning. For those of you who are also going through mayjah life transitions, hang in there. It's definitely weird and a little stressful chillin' in limbo, but remember that it's temporary and something wayyy better is often right around the corner. <3
Some of today's eats:
Goat's milk yogurt + 1 scoop Sun Warrior, lucuma, butterscotch extract and the other half of this morning's nanner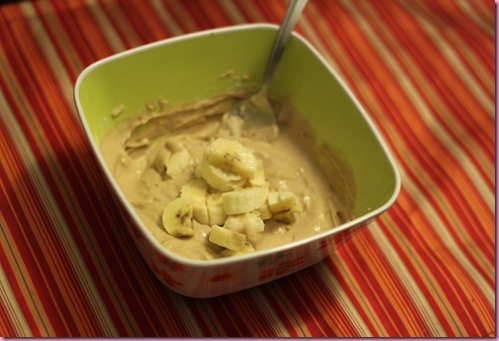 More like a dessert than anything and super filling 🙂
Tea in my favorite Moulin Rouge mug: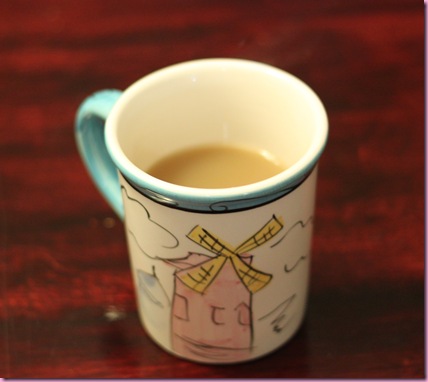 :
(1 bag of mint tea and 1 bag of ginger tea with almond milk and Stevia)
Salad beast!!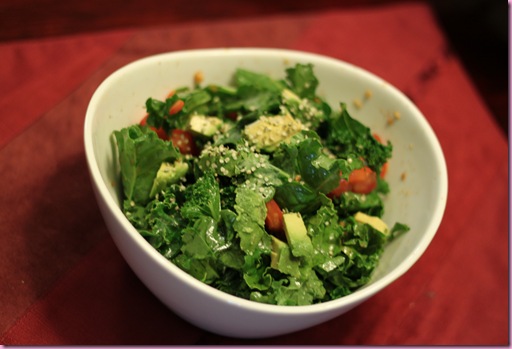 (Yes, that's a serving bowl.. heh heh)
Organic kale massaged with Garlic Gold olive oil, white vinegar, sea salt, garlic gold nuggets, Nama shoyu and cayenne pepper, topped with 1/2 avocado, tomato and hemp seeds
I could help but think about my salad buddy while stuffing my face 😉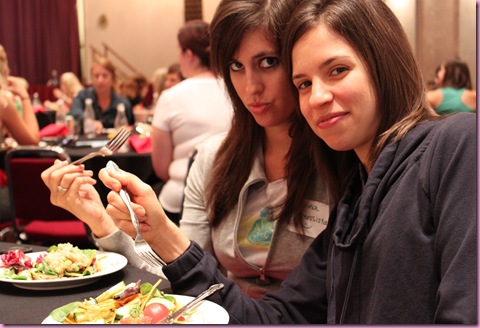 So as you guys know, I haven't taught Zumba consistently since the great Zumba debacle. I've Zumba-ed quite a bit to fill the void by attending a 5-day fitness convention, practicing at home, and taught once with Diana in Chicago at the HLS: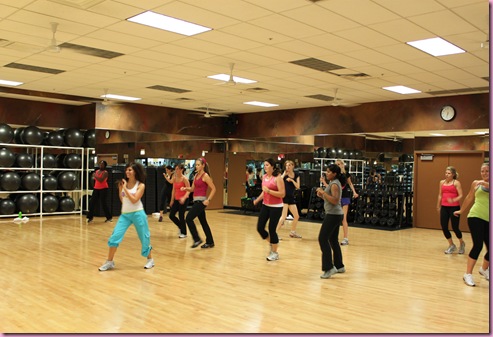 It made me miss teaching even more.. but also even more excited to find somewhere to teach in Orlando 🙂
While I haven't been teaching, I've had something amazing to look forward to:
A ZUMBATHON!
This weekend, my friend Jessica (a fellow instructor and ZIN member) and I are holding a two-hour Zumba class with the proceeds benefiting Susan G. Komen.

What does this mean for you??
New Zumba videos! I've posted a couple in the past, but I have so many new dances and that wonderful man I married promised he'd help out as camera man 🙂 The videos will be up next week.
I'm off to train another client and then help the Pilot pack. Pack schmack 😉
See ya soon!
xoxo
Gina