toes in the sand + gingerbread bandit
Hellooooooo. 🙂 Happy Monday! Hope you're checking in after a wonderful and relaxing weekend.
Last night, we decided to hang out by the water and get our toes in the sand.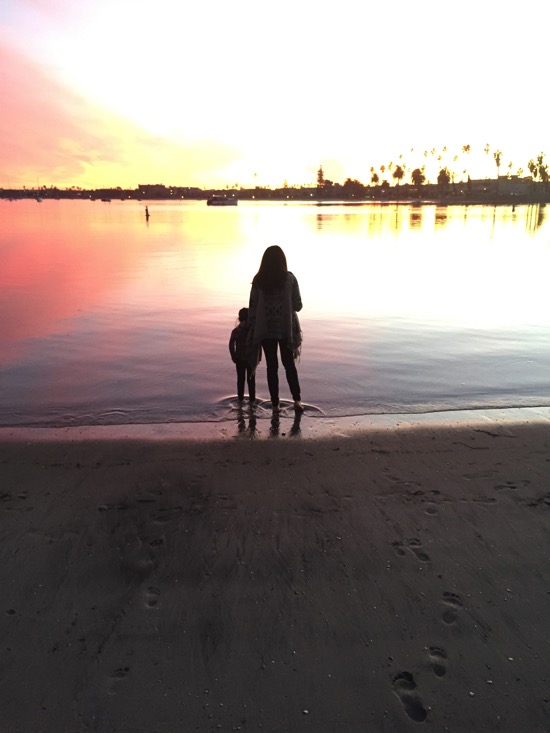 Way to show off there, San Diego sunset. You're looking pretty gorgeous.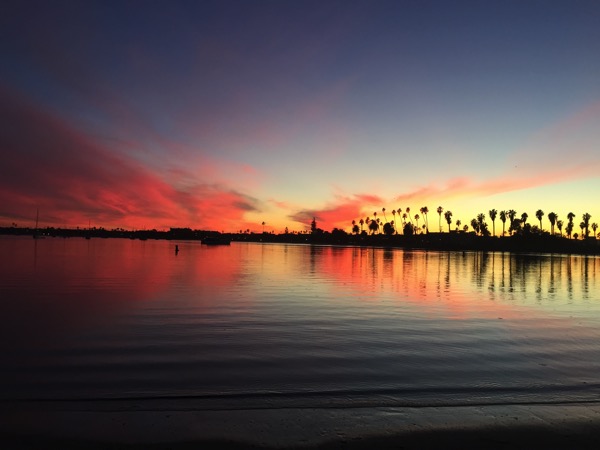 I used to think that nothing could beat an Arizona sunset, but when you have still water and palm tree silhouettes, it gets pretty close. 😉
I had P in the wrap,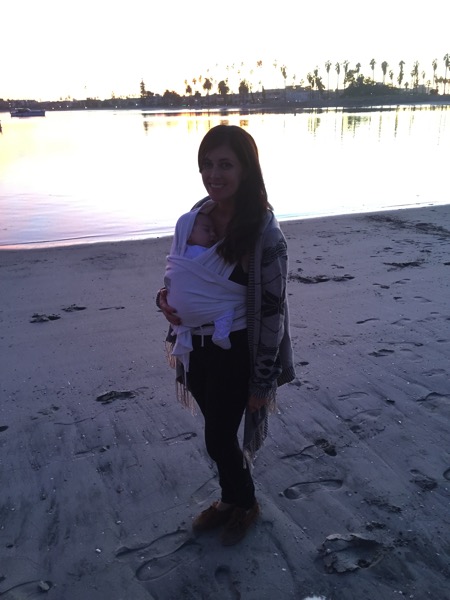 Livi alternated between walking in the water with us and playing at the play structure close by,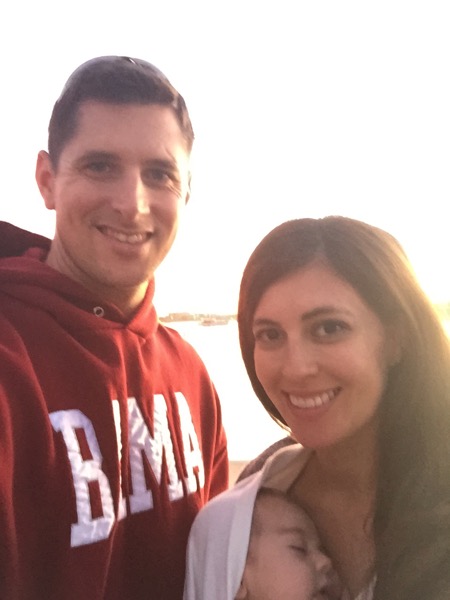 and the Pilot wrangled this one.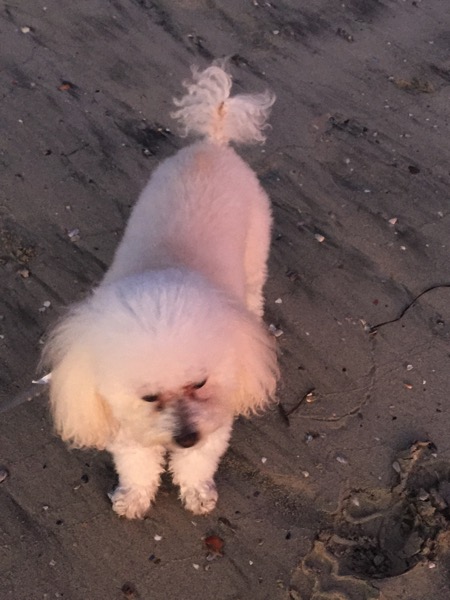 We brought Bell along to get some fresh air, and I'm always surprised at how her "puppy" comes out when we're at the beach or park. She's always playful and spry, but she goes crazy whenever she has the chance to run freely, kick up some sand, and sprint with other dogs. I can't believe she'll be 10 YEARS OLD next week. Please tell me stories of little dogs that live to be at least 20 years old.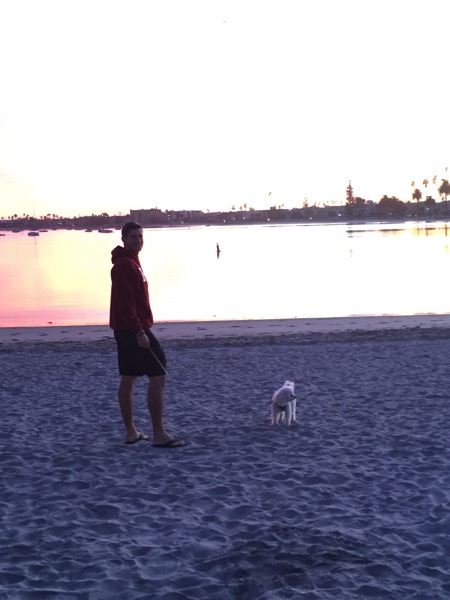 (We usually bring Caro along to the park, but she's petrified of beach sand, so she stayed home for this one.)
The rest of the weekend was very relaxing. We watched Christmas movies, took Livi to her ballet class, I had my weekend nap (YASSSSS), went out to eat, enjoyed a glass of wine after the kiddos were in bed,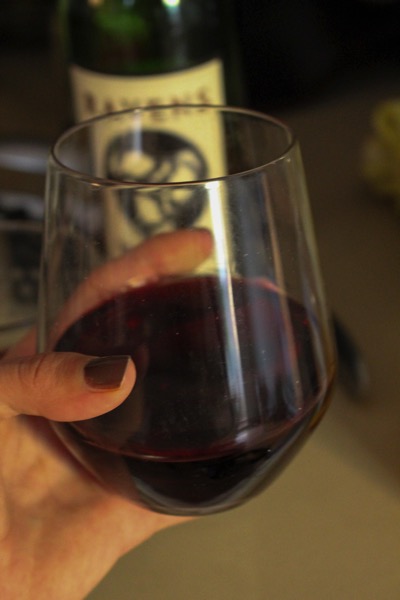 and got some chores done. I went for a couple of walks this weekend, which was particularly awesome because the weather has been insane.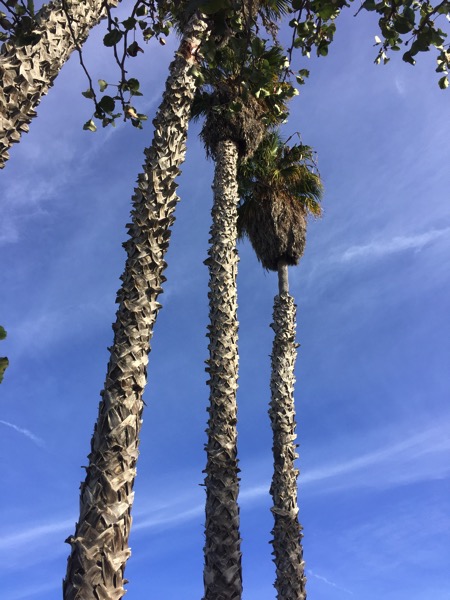 Saturday, I walked around Liberty Station with P for about 45 minutes while the Pilot and Liv were at the gym. On Sunday, I usually have high hopes of the Farmer's Market, but we haven't quite made it that far. Instead, we walk down to the co-op, where I'm likely known by employees as the girl who regularly raids their vegan cookie stash. Thank you, People's, for existing.
I also picked up a Thai coconut, berries, a butternut squash, Sunshine burgers, waffles and some butterscotch pudding.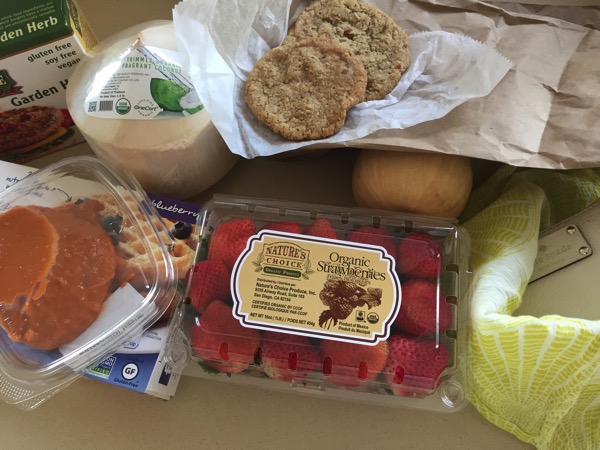 (The bonus about walking is that it hinders impulse buys, since I have to carry home whatever we purchase haha.)
We also made a gingerbread house! Before you're impressed with our skills, please know that Joe the Trader did about 90% of the work..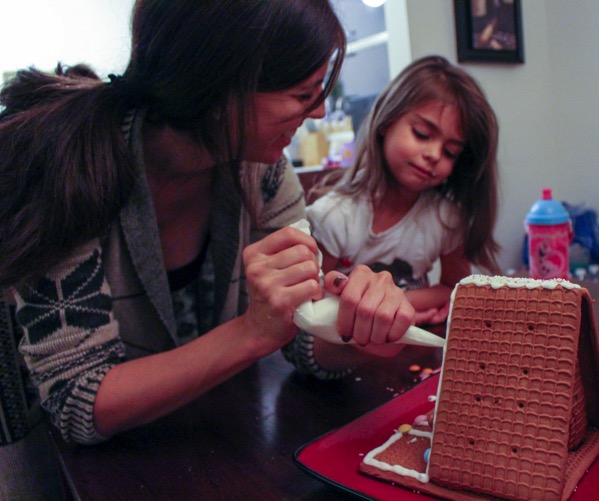 Are you supposed to eat these things immediately? Livi was ready to dive in, but since it was 9pm and allthesugar was not a good idea, we let her have some candies and gummies before calling it a night.
Quote of the evening:
"You can have some of the candies, but I think it's for decoration for a while so we can enjoy it!"
"But looking at it just makes me hungry."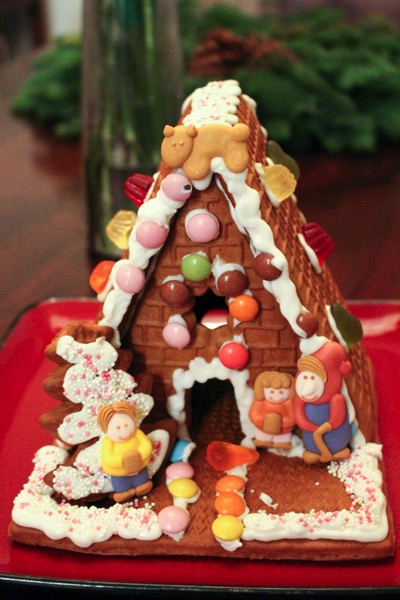 Aka how I feel every time I'm on Pinterest.
I'm sure that by Friday it will no longer resemble a house. 😉
Hope you have a wonderful morning! What was your favorite part of the weekend? Are you holiday baking this year? Please shout out your favorite recipes in the comments section. I'm off to make some gingerbread amazeballs.
See ya later today, and don't forget that we have some awesome giveaways coming this week aaaaaand next week!
xoxo
Gina
Something to do: this HIIT workout! It's one of my all-time favorites. It's only 20 minutes, and you will be DRENCHED in sweat.