Tomato tea and massahhhhhhhge
Most of my meals today have been out of a bowl. 
First, this morning's oats, and then this afternoon's stellar sniffle remedy.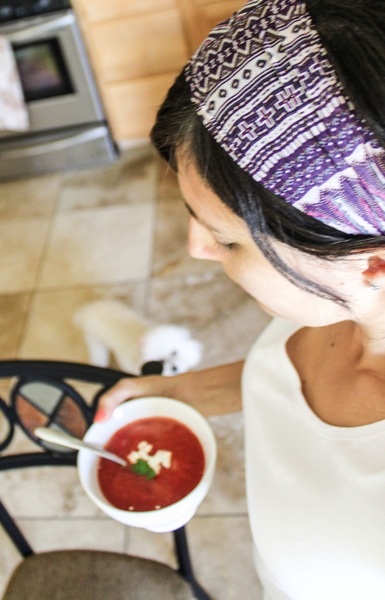 Whenever I start to feel under the weather, I usually try to fight it by upping my fruit and veggie intake, fresh juices (Liv and I made a Whole Foods run this morning), taking megadoses of Emergen-C, making tomato tea and then if it still hangs around, fire the big guns: eating an entire head of roasted garlic. <– maker of dragon breath and killer of the common cold
When I woke up with a runny nose this morning, on top of feeling achy and generally blah, I knew it was a tomato tea kinda day. The idea sounds kind of weird, but it's really just a spicy tomato soup.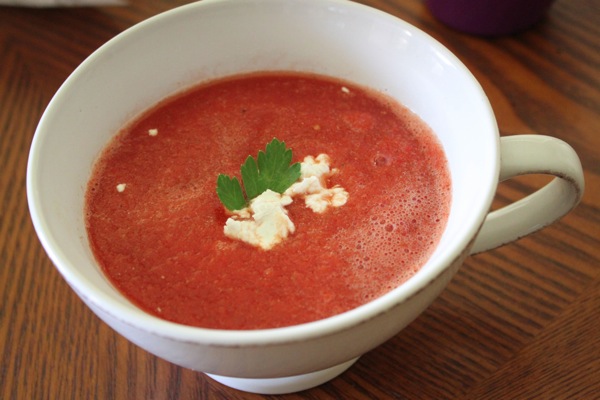 The perfect use for the very last of my latest bottle of chipotle Cholula. Must replenish ASAP.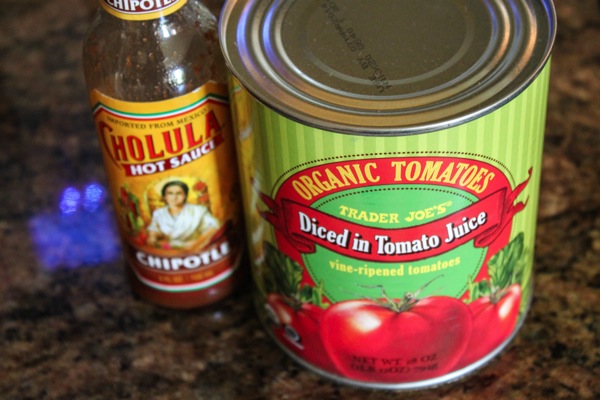 The soup was everything I needed, and I have the garlic ready as backup for tonight if it comes to that 😉
Also, did you know that chocolate can help cure the common cold?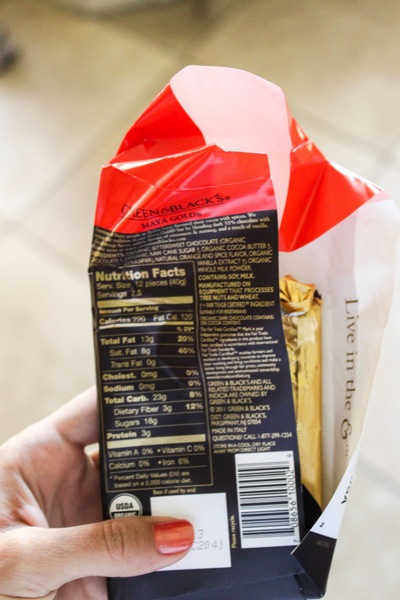 I'm a believer at least.
Besides the chocolate bar, I was also thinking that a massage would help me feel better (funny how that works, haha) but I kept having images of sniffling and having to blow my nose through the little headrest thing. Not very zen.
Usually I have two goals when I go into a massage:
1) Do not smile with my eyes closed like a creeper
2) No. Drooling.
Avoiding both simultaneously involves serious concentration. Back in the Valdosta day, I used to get massages from a good friend of mine every couple of weeks. I moved to Tucson, found an AWESOME masseuse, he left for medical school, I got pregnant and was banished to the world of prenatal massages. Compared to my beloved deep tissue, it felt like a tickle, and I stopped going. I just recently started to get back into it, and am so glad I did. One of the awesome perks of where I work is the we get a discount on spa treatments. Don't mind if I doooooooo….
So what are the benefits of massage, other the obvious fact that it feels like heaven and happiness?
– It can make you happy! Massage floods the body with feel-good hormones and also reduces cortisol (the stress hormone) which can lower blood pressure.
-It encourages lymphatic drainage, which helps cells to flush out toxins and allow more nutrients to enter. 
-It reduces inflammation in the body and helps to break up troublesome fascia. (For more info on fascia buildup, check out this post, and this article that explains it extremely well)
-It can help improve sleep quality. Does snoozing during the service count? 😉
-It can ease PMS symptoms, depression, anxiety, improves alertness and has even been shown to benefit those with illnesses such as eating disorders, according to this article. 
-Sports massages, specific to the type of activity you regularly engage in, is also reported to have the following benefits:
• Increased joint range of motion and flexibility
• Increased elimination of exercise waste products (lactic acid)
• Increased sense of well-being
• Decreased neurological excitability (nerves more relaxed)
• Decreased chance of injury
• Decreased recovery time between workouts
• Decreased muscle spasms and tension
-It feels soooooo nice.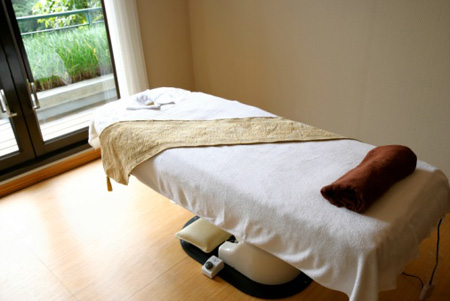 (Source)
So when was the last time you got a massage? If you could get any spa service right now, what would you choose?
Some people hate massages (I just don't understand…) but I'm a huge fan. 
No gym for this girl so I'll feel good enough to teach tomorrow. CAN'T WAIT to watch gymnastics tonight!!
Have a great evening <3
xoxo
Gina
NEW on the Family page! A post from the Pilot 🙂