Guess what?!
I joined a gym yesterday.
I'm so, so excited to have an option where I can go work out (and even take a class!) during the day. By time time the Pilot gets home at night, I do the bedtime rituals with Liv, make/prep dinner, blog and go to the gym, I'm pretty zonked. I've been going to the gym at night because it's my unwinding time for the day, and also because I haven't been able to find a gym option with good childcare. (On the days I work, I consider that my workout, even if I don't have an "active" teaching class.)
This gym is much smaller than the one I used to belong to, and at my old gym, even way before I had kids I'd think to myself "I'm never leaving my child in there." I decided to trust my intuition and wait until I heard about somewhere great, and recently two of my friends joined this new-to-us gym and love it. Everything about our new place feels right- It's very clean, not as insanely busy, still has a full class schedule and plenty of room to pump some crazy iron 😉 The deciding factor: they have fantastic childcare. I would feel comfortable with Livi in there while I lift weights or take a class.
Since the Pilot had to be at work last night, I went shopping with my favorite shopping buddies.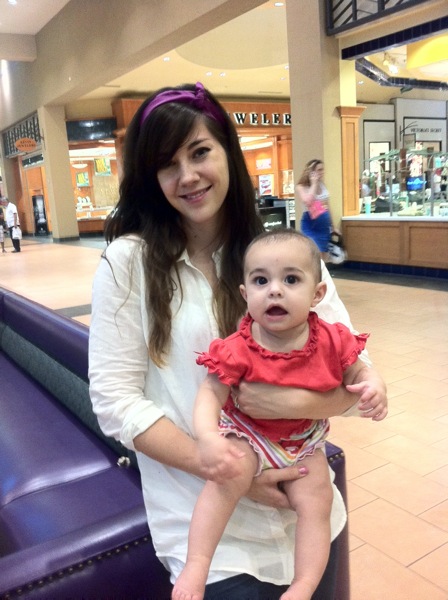 Shopped around (found a few cute things for our Vegas trip. Sadly, no sequined dresses that barely cover my booty, haha) and came back to the house for dinner.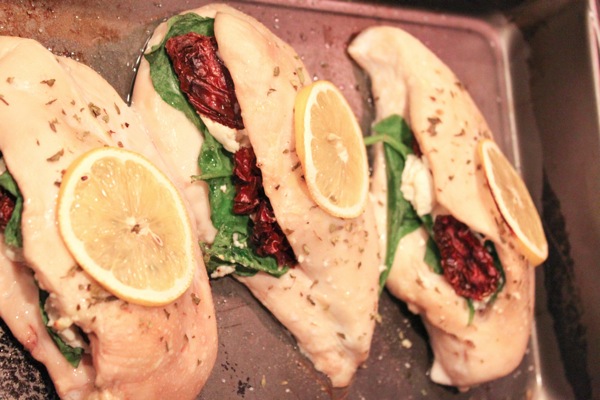 Stuffed chicken,
Kyle made a salad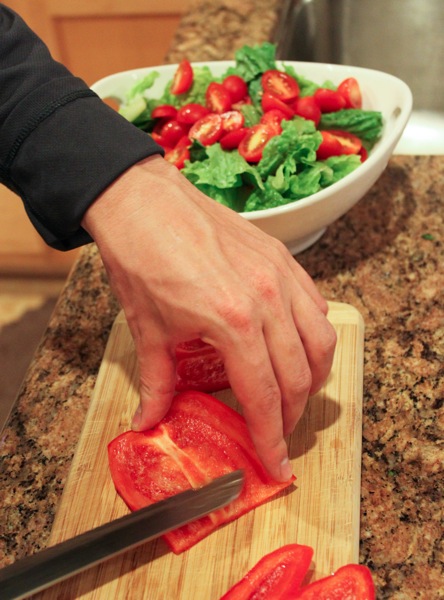 and after our amazing dinner,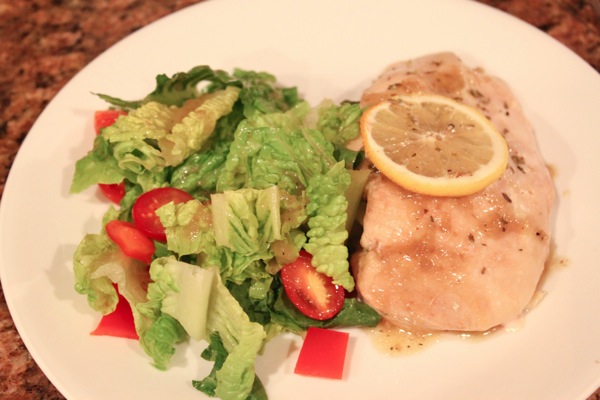 topped it off with froyo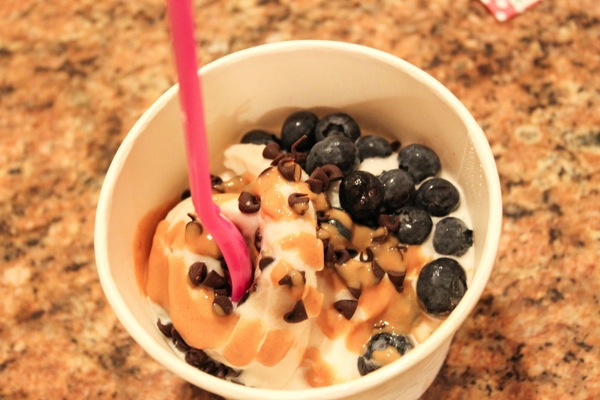 (dairy-free marshmallow, coconut, chocolate chips and blueberries, drizzled with HOT PEANUT BUTTER)
and the Olympics.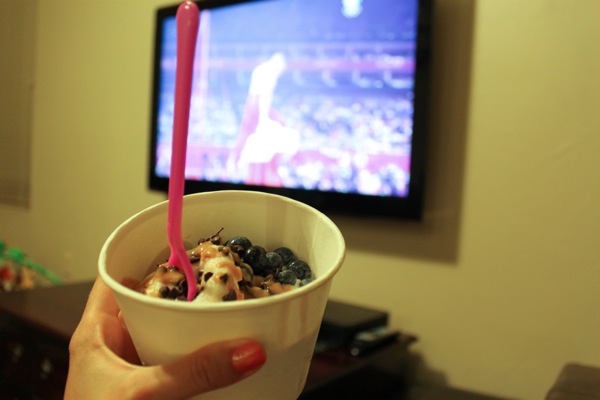 Not a bad night.
This morning, I'm still trying to fight whatever cold/allergies/thing (why I re-scheduled girls' night that was planned for last night), so I'm forcing myself to lay low and nap when Livi naps. Hopefully I can shake it soon!
See ya later today.
xoxo
Gina
Something to think: