Hi friends! Happy Tuesday. <3 I hope you all enjoyed the long weekend. We just got home from spending time in Tucson with the fam. I have a pretty lengthy recap, but before I roll into it, some blog updates!
Check out these trail mix bites. I can't wait to make a new batch!
The breakfast cookie got an awesome new facelift + a video
New post on the PBB site with a diastasis recti workout from my friend Jess
And now, the Tucson adventures.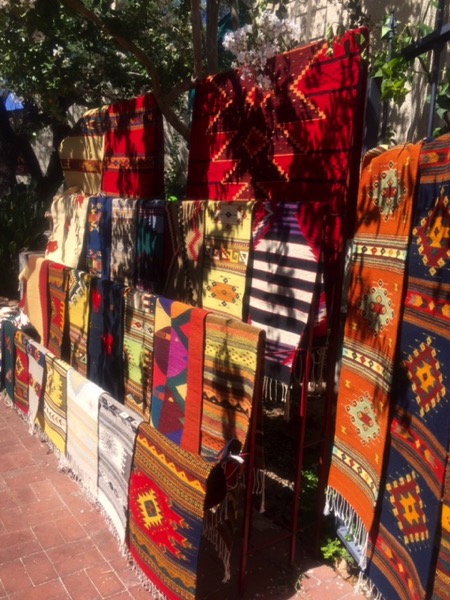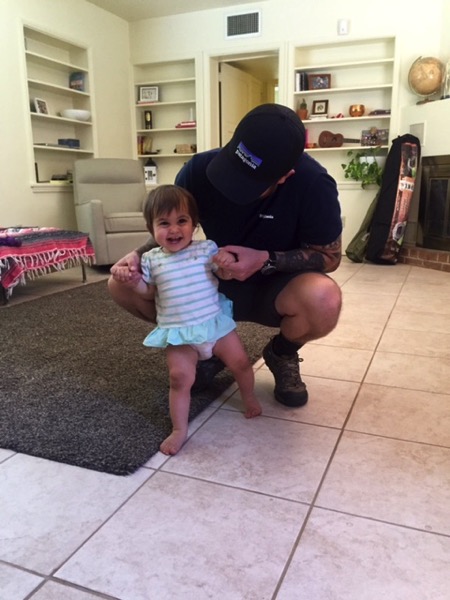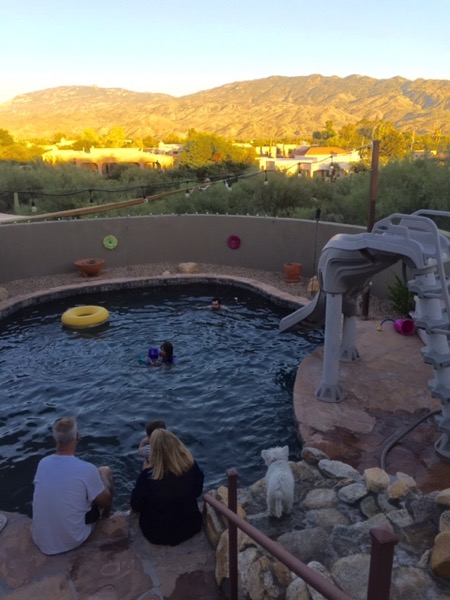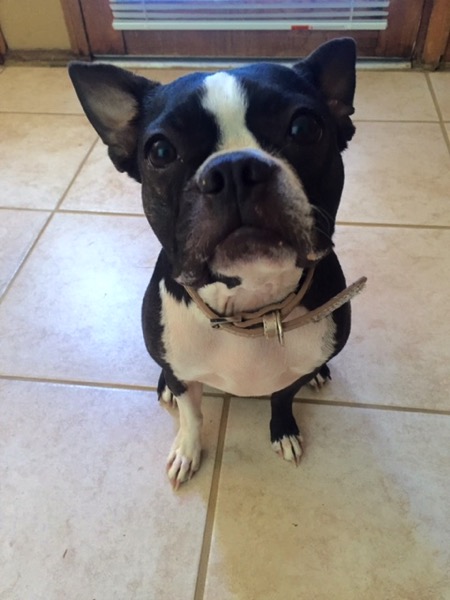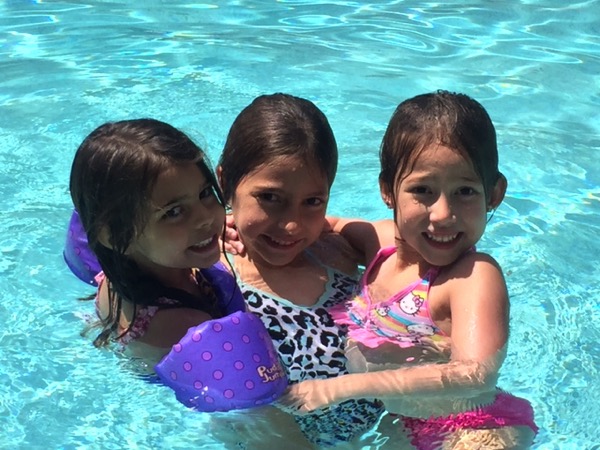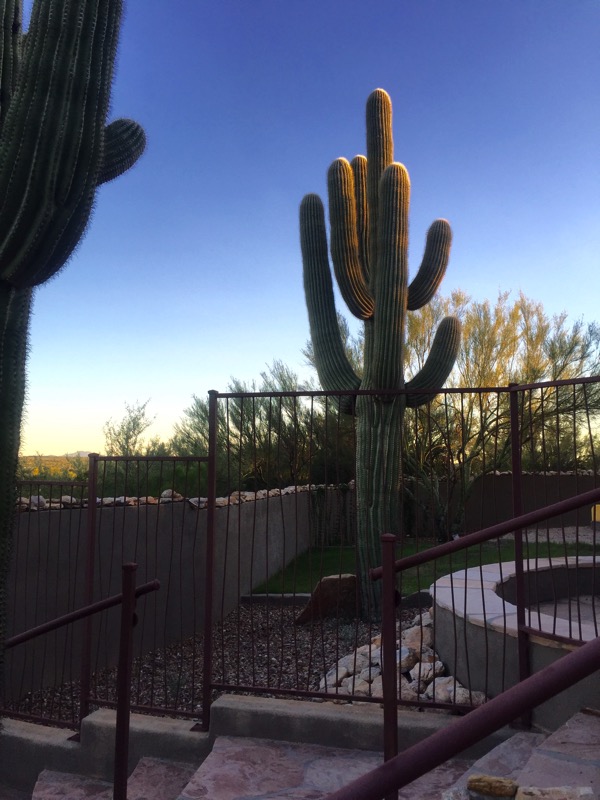 I mentioned this in Friday Faves, but the ride down there was a liiiiitle real. It was P's first longer road trip! We installed her new car seat (rookie move for a road trip), and planned on taking our time and taking extra rest stops when needed. We got into Tucson at 1:30 am -I was a terrible front seat co-pilot and crashed out- and headed straight to the hotel room to sleep.
Friday morning, we had an awesome brunch with the fam at First Watch, and then headed back to the hotel for P's nap and so Livi could swim. After she swam and P was awake, we spent the rest of the afternoon at madre's. P napped in the pack n' play in my mom's guest room, while Livi and nana read books, and my brother Trevor, the Pilot and I went to get a quick workout at the Y. I did the Squatember workout and HOLY LEGS. I'm still a little sore, and plan on doing it again today.
When we got back to madre's, we grabbed a quick snack and left to my brother's football game. It was the perfect chance to catch up with my dad's side of the family.
Liv was obsessed with the mascot,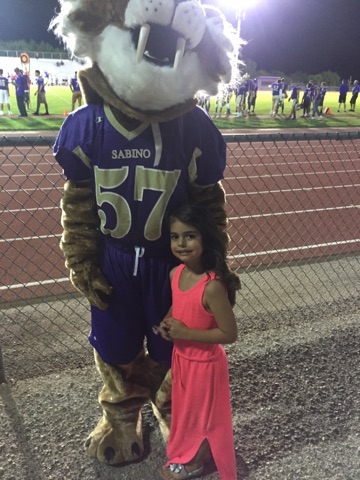 and I was quickly reminded of how long ago it was when I was in high school. I wouldn't want to go back to that time period for pretty much anything. #awkward
Sorry this is a terrible photo, but this salad was AMAZING.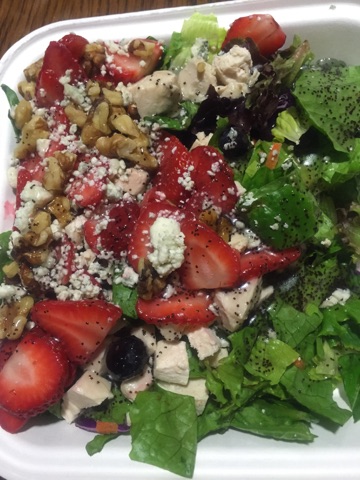 Both girls had a blast at the game, but when we was time for bed, we drove back towards the hotel and picked up two of our favorite places for takeout: Eclectic Cafe and Renee's Organic Oven. They're right next to each other, which usually results in the ultimate takeout conundrum, but we decided just to get our favorites from each place. 😉 We also drove past our house. We're not total creepers, but it's fun to drive by and make sure it's still standing and daydream of the time we'll be back.
We enjoyed our hotel picnic with some Apothic wine from my nana, and it was perfect.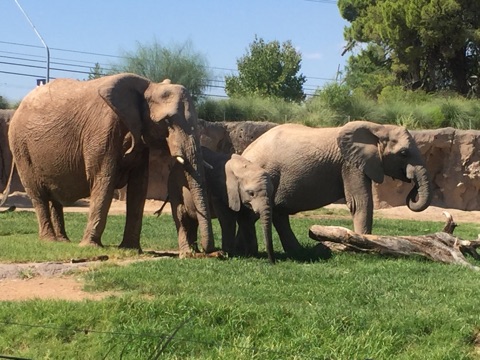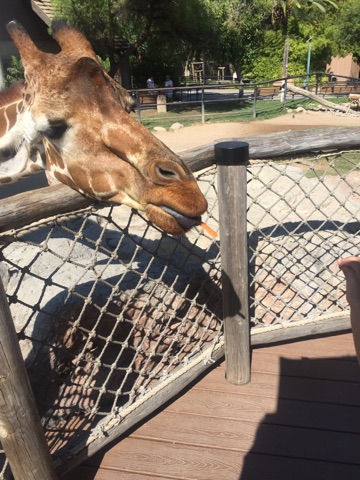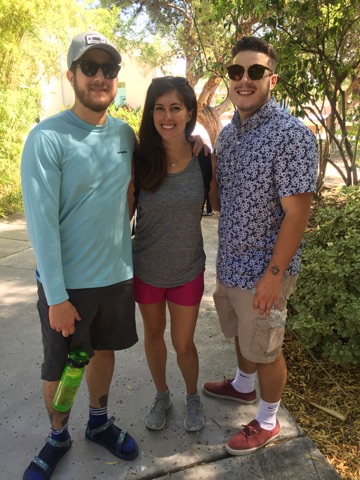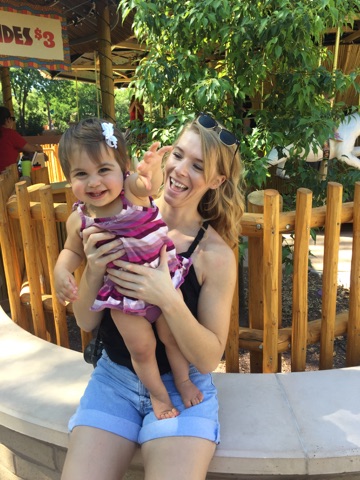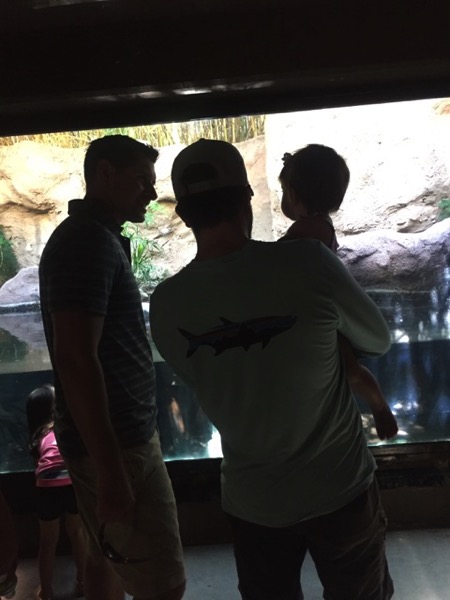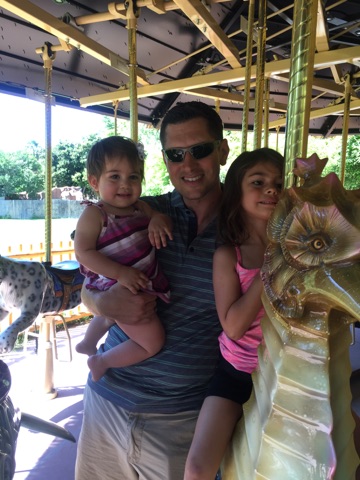 Saturday morning, the Pilot took my Tata for a breakfast date, and the girls and I grabbed breakfast sandwiches at Starbucks before meeting everyone at the zoo. (We go from one of the most famous zoos in the world to one of the not-so-famous ones haha. it's just the right size to see the entire thing, feed the giraffes, gush over the baby elephants, and call it a morning.) When we went back to the hotel for P's nap, and our cousins met us there for an afternoon of swimming + lunch by the pool.
So much of our trip was spent doing the exact same things we did while we lived in Tucson, which was incredibly nostalgic and also really good for my soul. I'd been missing everyone a lot, and it was fun to pretend we lived there again for a weekend. When the Pilot and my brother hit the gym Saturday evening (I did a cardio workout at the hotel), the girls and I went shoe shopping with my mom, and everyone met us for Sweet Tomatoes dinner.
Sunday morning, of course we had to hit up the farmer's market for CREPES!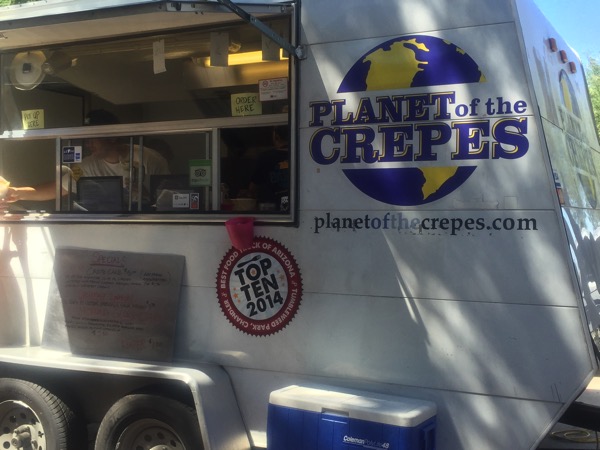 I had the usual gluten-free chicken crepe, and it was just as awesome as I remembered it. It was crazy to be surrounded by so many people we loved. Mom's side of the family was there, my dad's' side, grandparents, cousins, brothers, and also Meg's side of the family. She officially wins for cutest preg ever.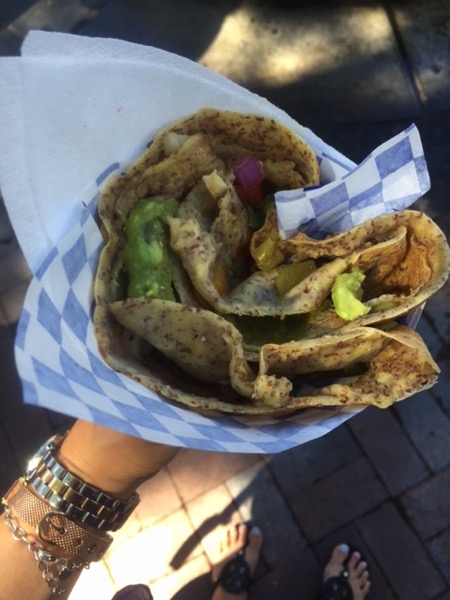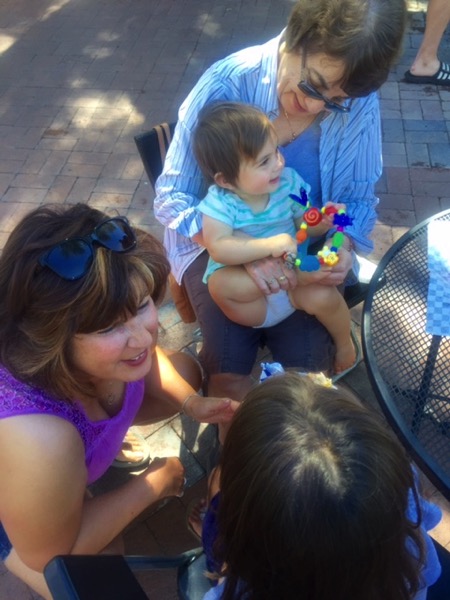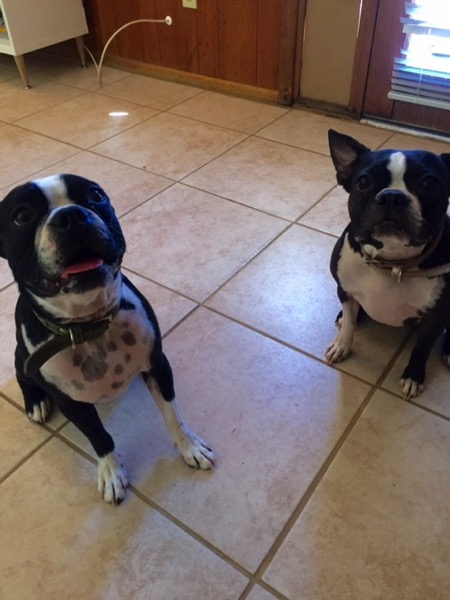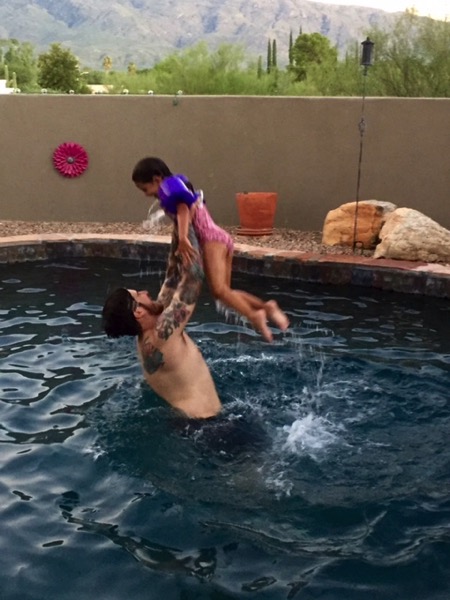 Sunday night was dinner and swimming at my dads, followed by drinks at Sakura with Kyle, Meg, Trevor and Alexus. We had one last family breakfast Monday morning before hitting the road back to San Diego. Thankfully, the drive back was a breeze. A couple of stops, plus the necessary playtime at Chuck E Cheese, and boom. We made it! Both girls even slept during the drive, which was pretty unexpected.
Now we're back home, and Liv starts Junior Kindergarten today. Hold me.
Hope everyone is enjoying the week so far!
xoxo
Gina
What's something that automatically reminds you of home? Any foods or favorite places you like to enjoy? We always have to grab an eegee when we're in town.