Hey friends! How are you? I hope you enjoyed your Thanksgiving weekend. I can't believe it's Monday. The days have all blurred together and I feel like I'm finally crawling out from festivities, shopping, and mountains of pie. It was the best ever.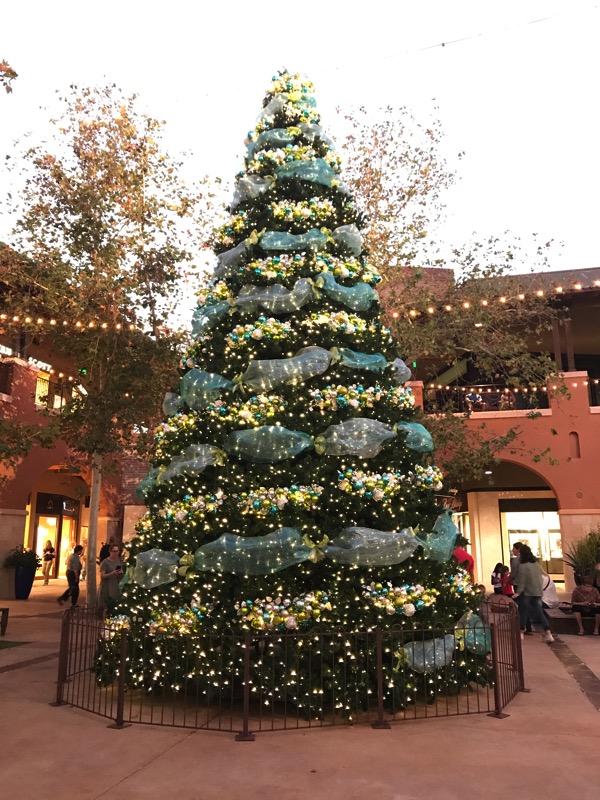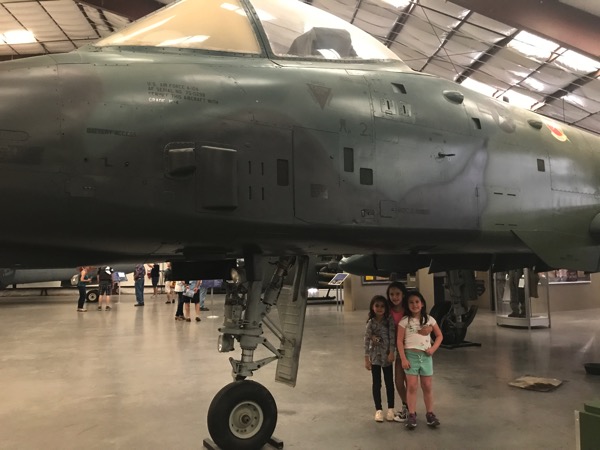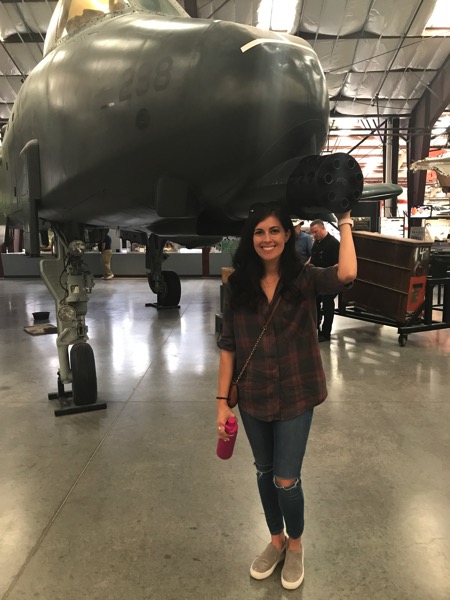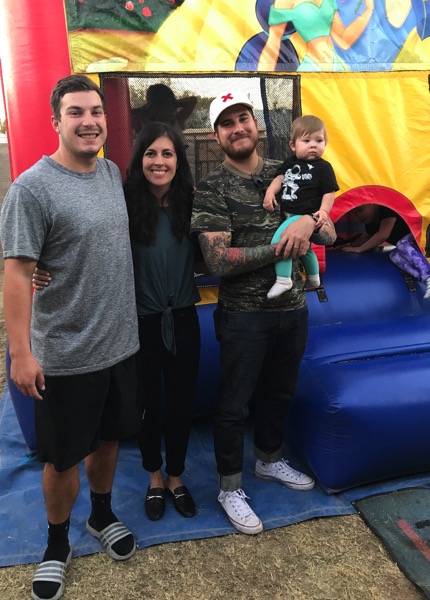 Today is a travel day and we're headed back to Valdosta. While it's hard to be away from everyone, I'm hoping the new family memories and belly full of real Mexican food will hold me over for a little while. It gives us something to work towards, and I'm crossing my fingers we'll be back for good sometime in the next couple of years.
While we were in town, we enjoyed so many fun adventures.
Black Friday shopping with the fam,
drinks with friends,
the movie Coco (the animation was mindblowing, the few songs were beautiful, but the storyline wasn't my fave. Also, if you take small kiddos, P was NOT into the Olaf mini-movie beforehand. It was really long and spent a majority of her valuable attention span – not much was left for the actual movie.)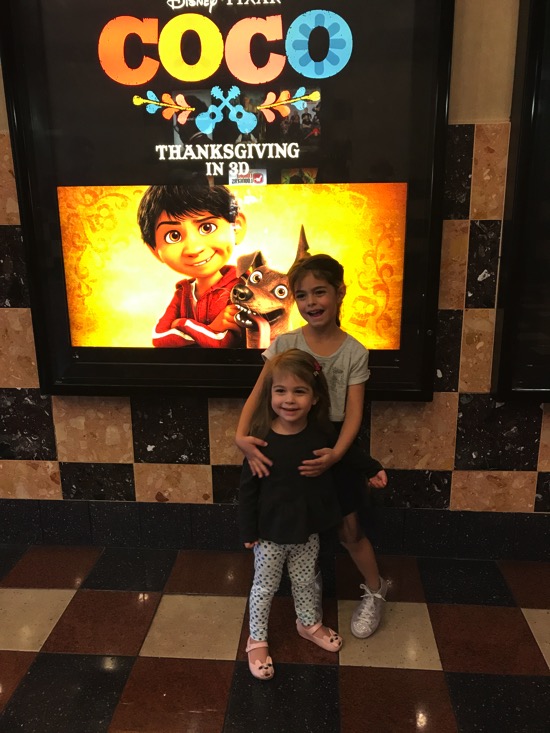 a beautiful baby shower for my cousin Ashley,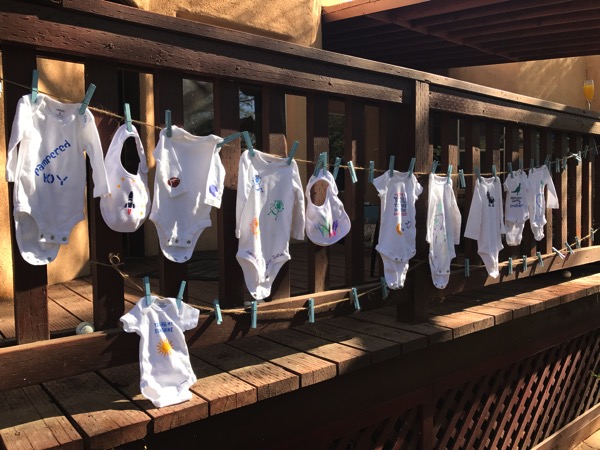 and lots of time hanging out at madre's with the fam over. She rented a jumping castle for the weekend so all of the cousins could jump outside instead of being cooped indoors. Needless to say, it was a huge hit.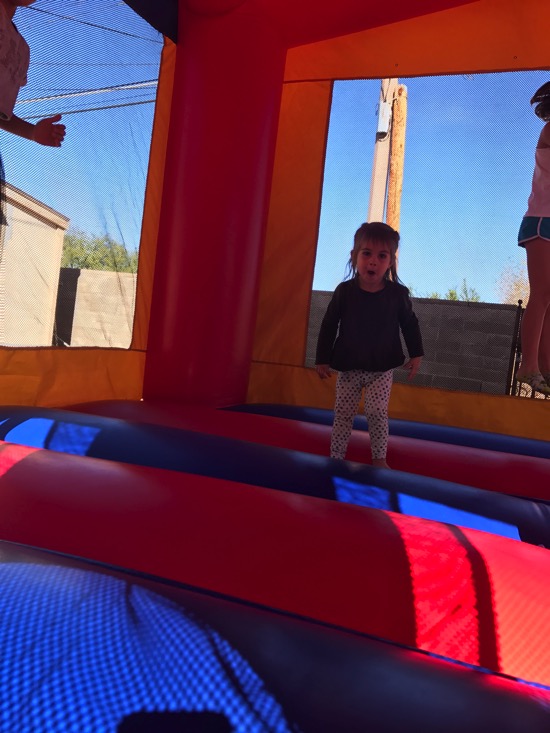 Even baby Everly got to *jump* a little bit, and the girls all loved it.
While we were in Tucson, we tried to hit up as many Tucson faves as possible. We had Calle Tepa the second we left the airport,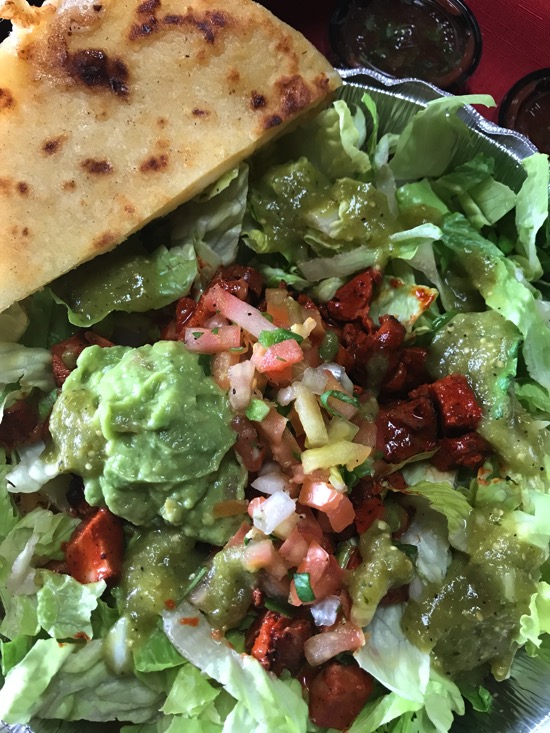 (bowl with chicken adobado, guac, lettuce, salsa, beans and rice)
Beyond Bread with friends,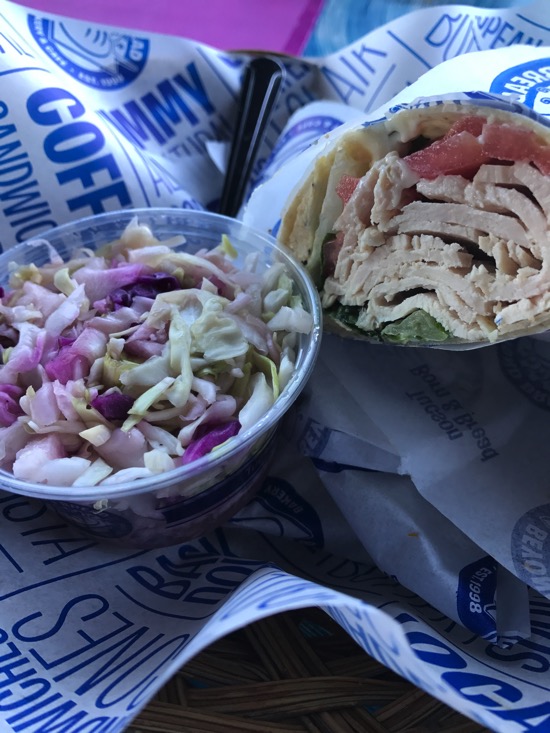 (this is the Molly's Crisis with turkey, hummus, mayo, lettuce and tomato on a gluten-free wrap with vinegar slaw)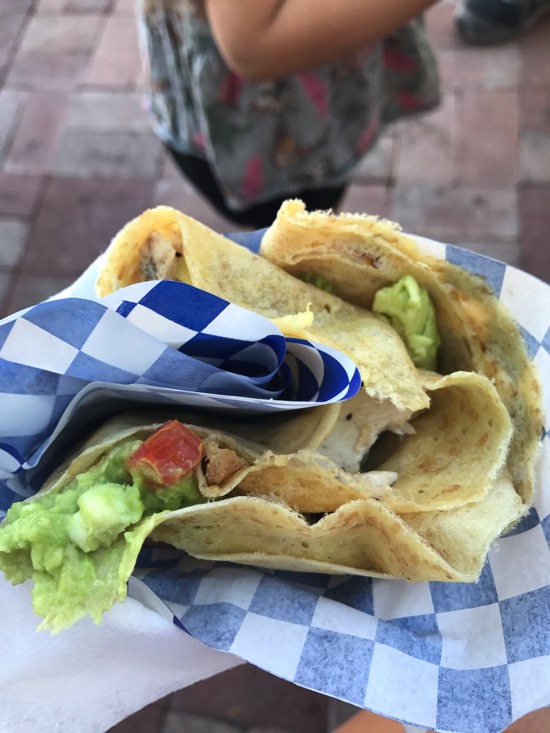 crepes from the food truck,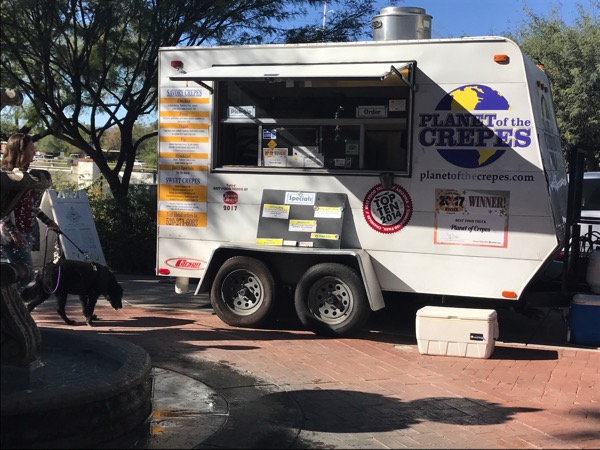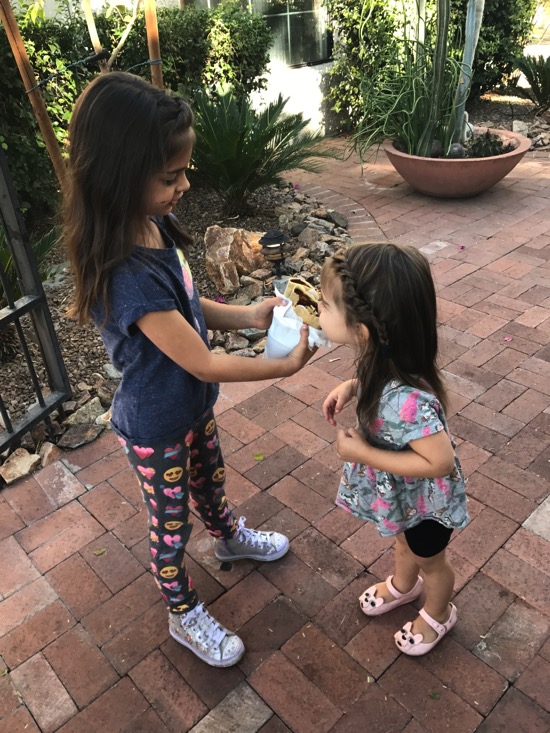 the most amazing cheese board Kyle made when we went over to hang out with him and Meggie,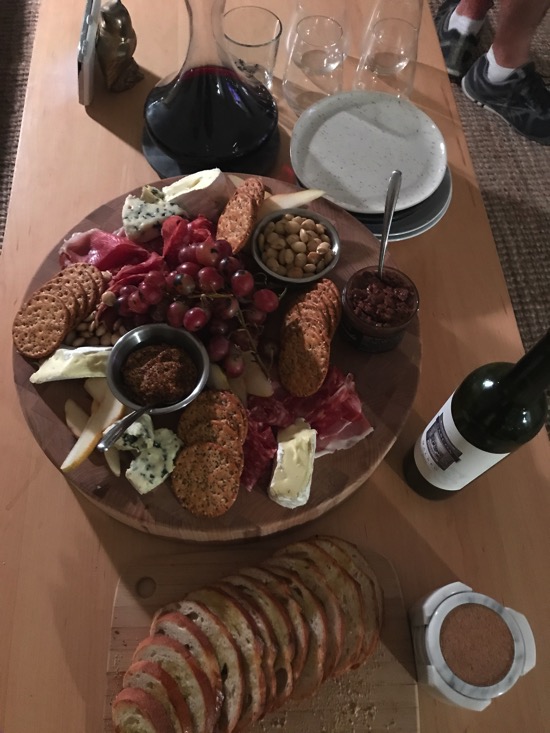 and of course, lots of Thanksgiving leftovers.
One night, the Pilot grilled burgers for everyone, and we enjoyed them with fries, salad and margaritas. It was perfect.
Workout-wise, I didn't do a ton. I took an awesome Thanksgiving Eve Orangetheory class with Alexus, and Friday night, I caught a barre3 class. Before I take any classes, I like to give the instructor a heads up that I recently had surgery, but can modify as needed. This way, they don't feel like they have to constantly give me individual attention or modifications, but at the same time, they're not like, "WTF is she doing over there?" if I'm modifying for a particular exercise. The instructor only did super safe core work for the entire series! She was WONDERFUL. She even added in some rare treasures from Physical Therapy that I'd forgotten about (<— supine, taking deep breaths and squeezing a small ball in between your thighs as you exhale. This helps to rebuild strength in your core.)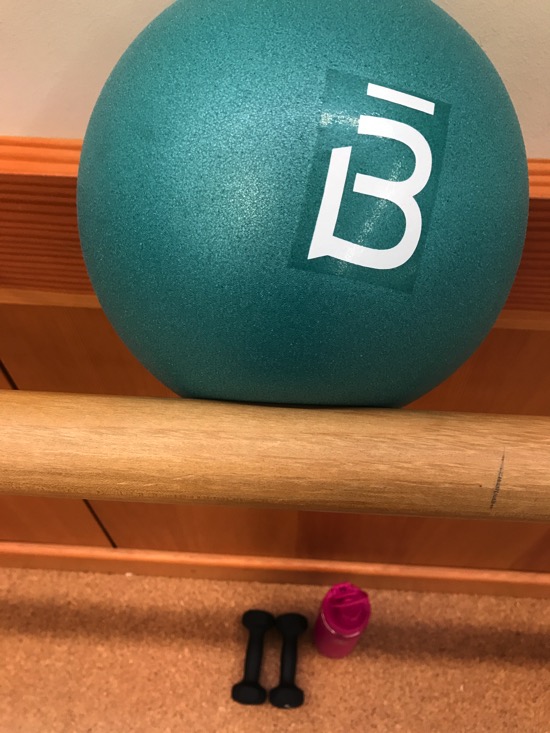 We also shot the workout videos for Winter Shape Up! My friend Katie joined in the fun, so we were able to provide various options and modifications for all of the workouts. She also leads a Pilates video in the workout series, and Grant (the best ever!) filmed. I can't wait for this years' challenge, which will be headed your way in mid-January.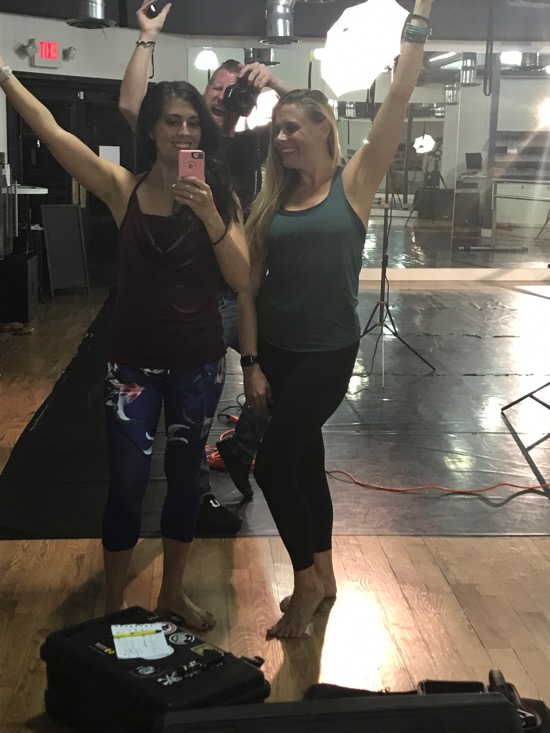 I hope you have a great day and I'll see ya back in Georgia.
xoxo
Gina

Cyber Monday is here! It's a great chance to cross off holiday gift lifts (fitness gift ideas are here!) and even stock up on the things you need. We usually order things we need for the house + clothes for the girls (who are growing way way too quickly).
Some of the goodies I already hit up:
50% off at gap. The girls got a ton of new clothes in their next sizes, plus outwear and winter staples for this season. (P got some cozy bear slippers, too.)
40% off at Old Navy! More stuff for the girls – I can't help myself – and some cactus pajama pants for myself because #necessary.
Ordered the infamous vacuum. It's arriving early this week and I'm creepily excited to use it. Crumbs and Caro's dog hair stand NO CHANCE.
New sheets for the master bedroom.
–Land of Nod: 20% off + free shipping. Since P has been sleeping in her big-girl bed (halp me) so she has new rainbow bedding on the way.
A few holiday gifts – hoping to order the rest today – and call the list done.
More amazing deals:
The Instant Pot! If you don't have one, now is your chance. It changed my cooking game and we use it all the time.
50% off at Express! They have some seriously cute party dresses, casual button-ups and ruffle sweaters.
Livi's favorite TOM's low-tops are on sale.
–J Crew: 40% off ENTIRE purchase. I love their men's polo and button-up shirts for gifts. They also have great pajamas.
–Francesca's is buy one, get one 50% off. They have the best stocking stuffers. I think we may need these elf drinking buddies.
-Our favorite bluetooth speaker is almost half off.
-Love this Tarte lip set, these Philosophy gingerbread sets, and mini goodies for stocking stuffers
-Athleta is
–Madewell: 25% off (need this floral dress)
–Revolve: up to 50% off! This is my favorite store online right now and they have so many gorgeous dresses, accessories and tops for winter. My fave tassel earrings on sale for $39 here.
–Loft is 50% off everything! Love this top and this dress.
–Banana Republic 50% off regular price.