Hi friends and Happy Black Friday! I hope that those of you who celebrated Thanksgiving enjoyed a wonderful holiday with delicious eats and the company of those you love. While it's a daily focus to maintain gratitude for the amazing things in life, I spent some extra time yesterday soaking it all in. I'm so thankful for my little family, the opportunity to spend some time in Tucson, a husband who works so hard and loves his babies, and YOU. Please know that I'm so thankful for you and consider you all my virtual BFFs. Thank you so much for reading this little blog and I hope you know how much I genuinely appreciate you.
It's time for the weekly Friday Faves party! I enjoy compiling this little list of the things that are making me smile each week, and also love to hear about your faves, too. Please join in the fun and shout out something you're loving in the comments section.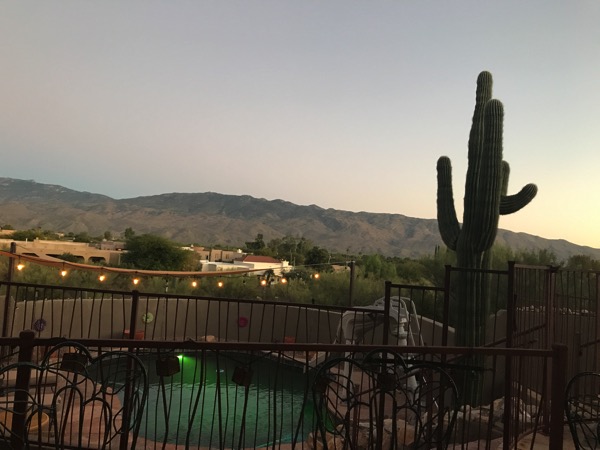 Food and recipes:
ALLTHETHANKSGIVINGFOOD. I know this one is pretty obvious, but can we please take a moment of silence for the glory of Thanksgiving fare? I know that it's more special to swim in a pool of gravy once a year, but I'd appreciate more stuffing, turkey and cranberry sauce on a regular basis. Maybe this needs to become a *thing.*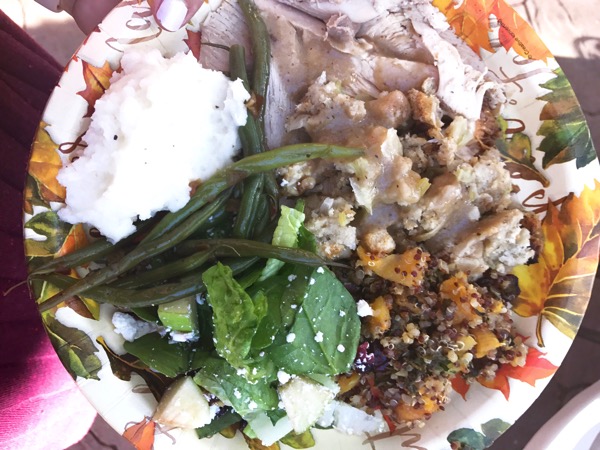 We woke up Thanksgiving morning and headed to our friends' hotel room; Dave and Michele are staying two doors down from us. It's pretty much the best thing ever. We've been friends for years, and since Michele and I are both from Tucson, it's always exciting when our paths cross for family trips.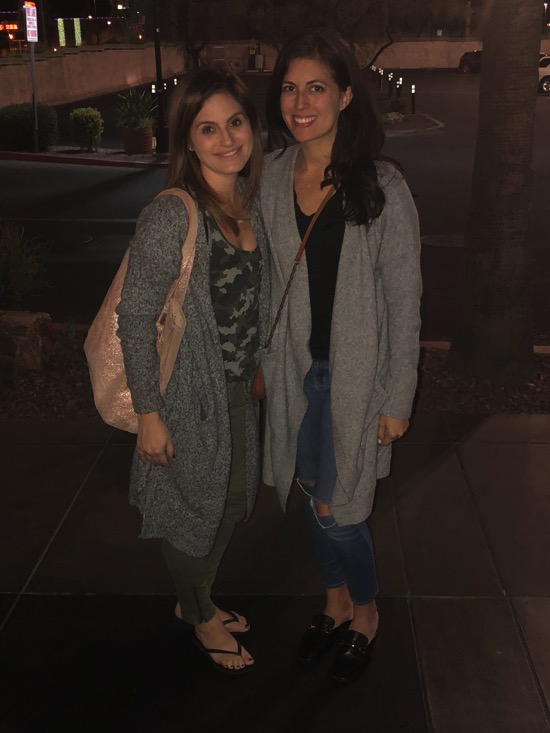 (Shout out to madre who stayed with the girls one night while we went to Yard House for drinks and appetizers)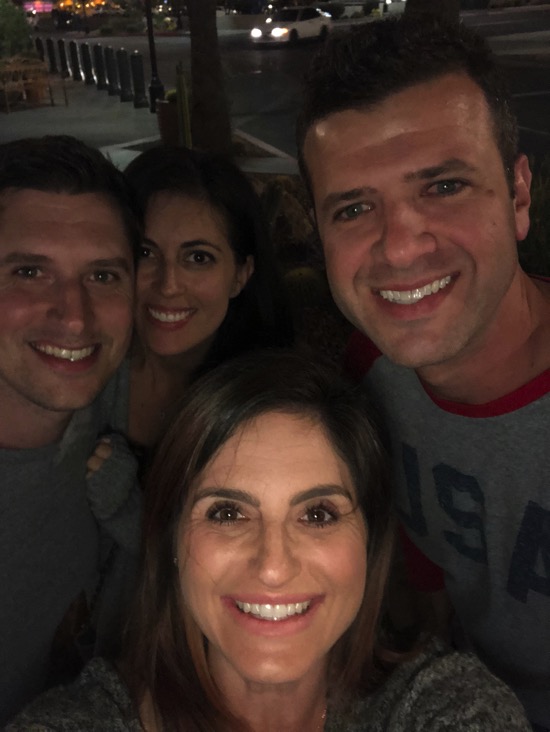 We had Thanksgiving morning mimosas with them while the kiddos played, then headed to madre's house to watch the parade and eat breakfast. After a delicious breakfast, browsing sales fliers, and a family walk, P took a nap in her guest room, and then we went to my uncle's house for lunch/dinner with my dad's side of the family.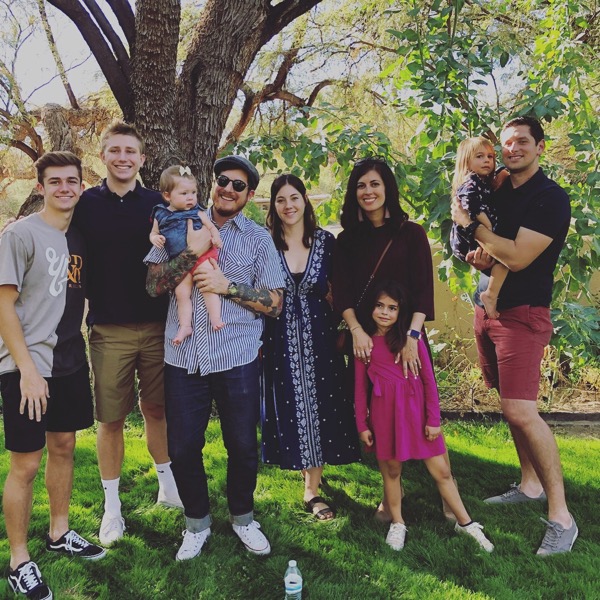 It was so so great to see everyone. When we're back in Tucson, it makes me feel like we still live here. We jump back into all of the usual activities, and while it's always so much fun, it still feels a bit bittersweet. I think I've written about this before, but it almost feels like a glimpse of the life we'll have when we're eventually back here. It's definitely something to look forward to!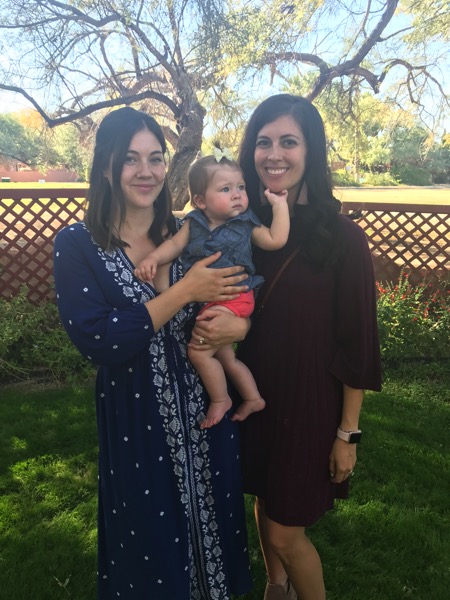 (I wanted to cry when I saw Everly, because I missed her so much, but had to hold it together so I wouldn't freak her out haha.)
All of the food was amazing as usual. The girls ran around and played in the backyard with their cousins the entire time, and Livi spent 99% of the day playing frisbee with a silver Labrador puppy named Benjamin. Guess who's been asking for a "big dog" now? (It's not going to happen for a long time.)
The boys did their usual golfing shenanigans while the girls kicked back, drank wine, and brought out the desserts.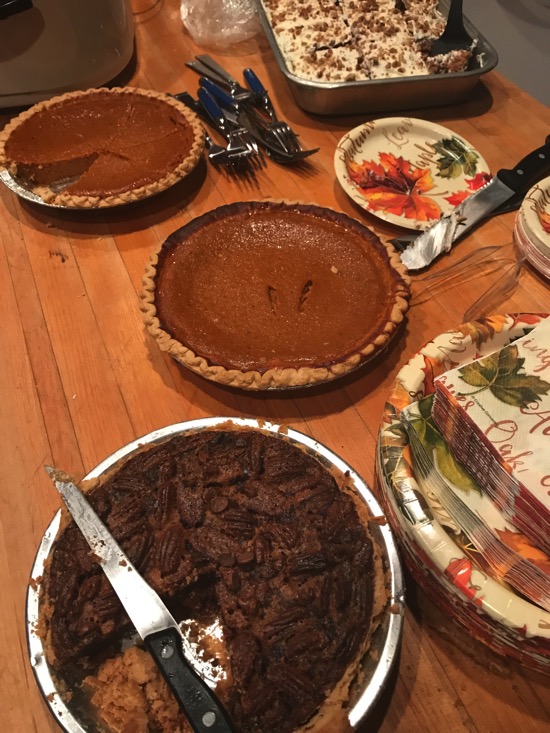 Afterwards, we headed back to my moms to see Uncle E and our cousins. Liv and P missed them so much, and all of the girls huddled in the living room playing with toys, laughing and watching the movie Sing.
It was a great way to spend the holiday and I'm thankful that we were able to make the trip out here! We still have a few more days and adventures to enjoy, too.
Good reads and random finds:
The Nest. I started this one on the flight out here, and I'm enjoying it so far. Usually I scour book reviews online before purchasing anything, but didn't have time at the airport. Turns out the reviews are pretty bad, so we'll see how I end up liking it. Did you read this one?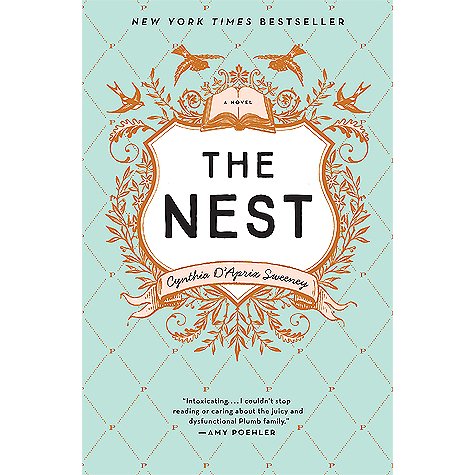 The Sia Christmas Album. After listening to Michael Buble and Pentatonix Christmas albums for years, it's nice to have something fresh and new in the rotation. Most of the songs are catchy and fun, but this slower more moody ballad is my fave track.
This mini soap. It's kind of a random fave but it's the perfect little travel soap! You can use it as hand soap, body wash, dish soap, the list goes on. They have the small bottles at Target. I'll be stashing one in my purse from now on and you can file it under the random things you'll find in there, along with packets of Sriracha and a toddler fork for P.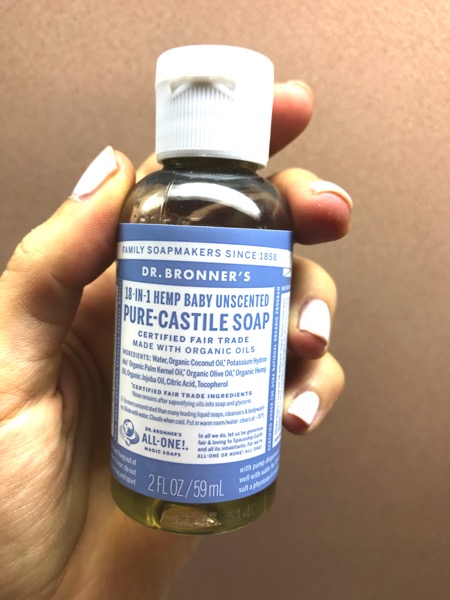 Fitness:
The much-anticipated return to Orangetheory. I've been itching to take a class ever since I was cleared for more intense exercise, but I wanted to make sure I was really ready before bounding through the OTF doors and high-fiving everyone with joy. I'm four months out from surgery and confidently strength and interval training again, so it felt like a safe bet. I modified some of the treadmill intervals – I can't sprint super fast yet so I did a combo of incline walking and running – and the core work, but could do pretty much everything else. It felt so great to be back! My legs are also like WTF. They haven't been this sore in a hot minute.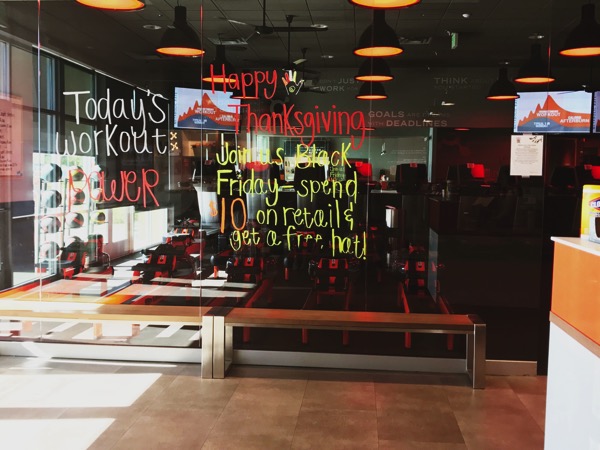 If you're looking for a workout today, check out this Black Friday Frenzy workout.
Fashion and Beauty:

Black Friday deals:
While Thanksgiving is my #1 favorite holiday, Black Friday is also high on the list. I LOVE Black Friday sales – and usually use the opportunity to blast through Christmas list and stock up on house essentials – and thought I'd share some of the best sales I've found.
Here's what we'll be stocking up on:
–The Dyson I wanted is on SUPER sale. Half off, baby! Happening.
–gap is 50% off EVERYTHING with no exclusions (code BLKFRIDAY). I'm going to order some clothes for the girls in their next sizes. Old Navy is also 50% off and we love their outerwear (like this jacket) and pajamas for the kiddos.
–J Crew: 40% off ENTIRE purchase with code THANKU. I love their men's polo and button-up shirts for gifts. They also have great pajamas.
–Homesick Candles are 25% off. These are a great "I'm not quite sure what to get you" gift.
–Nordstrom is extra 20% off selected sale items. These $17 Kate Spade earrings are SO cute and the perfect little hostess gift or stocking stuffer.
More fantastic sales:
Kohl's: (extra 15% off today with code SAVEBIG15)
–The Instant Pot is only $79.99 at Kohl's! I use ours at least a couple of times each week. It's my favorite kitchen gadget right now.
-Our favorite bluetooth speaker is almost half off.
–Critter ballerina slippers for the kids $9
Ulta: (free 9-piece gift with any $50 online purchase)
-Love this Tarte lip set, these Philosophy gingerbread sets, and mini goodies for stocking stuffers
–Madewell: 25% off with code DONTSTRESS (need this floral dress)
–Revolve: up to 50% off! This is my favorite store online right now and they have so many gorgeous dresses, accessories and tops for winter. The earrings I'm wearing in some of the pics above are on sale for $39 here.
–Loft is 50% off everything! Love this top and this dress. The dress I'm wearing in the Thanksgiving pics above is on sale here.
–Banana Republic 50% off regular price.
–Kate Spade 30% off with code GIVEJOY
–ASOS 30% off with code EPIC30. I'm going to lurk this one for a holiday party dress.
I hope you have a very happy Friday! Are you shopping today? What's on your list? I have lots of fitness gift ideas here for ya, too.
xoxo
Gina