2017 Holiday Gift Guide for your fitness-loving friend
Hey hey! How are you? Happy Thanksgiving Eve to all of my American friends out there. I hope you're having a lovely Wednesday and getting ready to celebrate and be merry tomorrow. 🙂 We're here in Tucson and already having an amazing time with the fam. It feels so, so good to be home.
For today, I'm excited to share the first of this year's holiday gift guides! I had so much fun putting these together this year, especially since I love getting new gift ideas whenever I can. It's so easy to get stuck on a gift, so it's the perfect opportunity to share some ideas with each other. This is one of my favorite ones to put together because it's all fitness-related gifts (YAY!) and could easily double as a personal wish list. If your family or friends are asking you what you'd like this holiday season, you can just send them a little link along to this post.
Gift guide for your fitness-loving friend:


1 // 2 // 3 // 4 // 5 // 6 // 7 // 8 // 9 // 10
Here are some ideas narrowed down by favorite classes and training styles: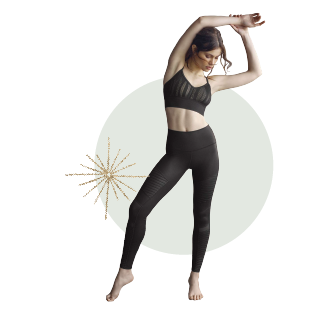 For the bootcamp and cross-training queen
Classic Nikes (I wear these all the time and they're on clearance right now)
Apple Watch or Fitbit Alta (I was a daily Fitbit wearer for years but switched to the Apple Watch a few months ago and LOVE it. They're both very insightful and give a great boost of motivation to keep moving.)
A manicure certificate
Not Vodka water bottle (the pizza one is my fave!)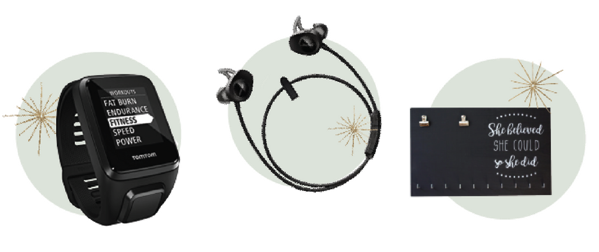 For the one with a lot of race medals
New GPS watch (the TomTom Spark 3 is amazing!)
Bluetooth headphones (I use these almost every day and they're my very fave. The Pilot loves them, too.)
Running top or shorts
Supportive sports bra (this one is awesome and is on sale)
Medal holder. This is such a great way to commemorate races and organize medals.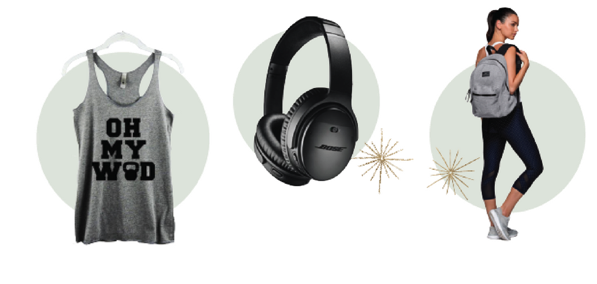 For the Crossfit and Iron-pumping maven
Kettlebell necklace. So cute!!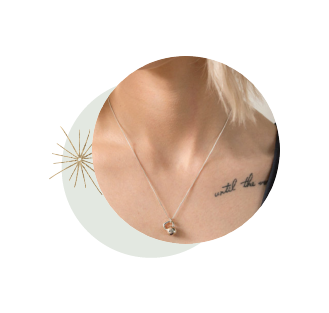 A massage gift certificate

For the yogini
A slouchy sweater to wear to and from the studio. This would look super cute with jeans and booties, too.
B Mat. These seem to be the newest trendy mat. I think I'm going to get one for the Pilot! they're super light and sticky, so you don't slide around while you're sweating in class.
Lotus flower necklace (this is the one I have!)
New yoga block and strap
Meditations from the Mat. This book is such a joy to read with daily passages and would be a lovely gift.
For the barre and Pilates fanatic
Because our quads are always hungover
A pedicure gift certificate
So, tell me friends: what's your current can't-live-without fitness item? What's on your personal wish list this year?
xoxo
Gina
These items are handpicked by yours truly, and companies are not able to sponsor spots on my holiday gift guides. Affiliate links are included, which don't affect purchase price and enable me to earn a small kickback. These help cover the costs to keep this little blog in action. Thank you so much for your support!
Beautiful graphics by Julia at Luminous Lines