It's been quite the whirlwind Friday so far!
It started nice and early: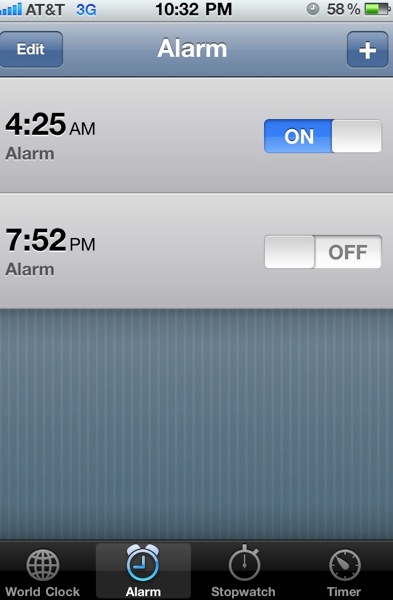 (the other alarm is from one Christmas morning when I woke up at 7 and Liv was still sleeping)
For the past 8 months, I've had a tiny human alarm clock. She sings beautiful songs and does funny things to wake up- like watch her foot point and flex at least 20 times, with this look on her face like "I'M doing that?! Whoa!!" Much better than the iPhone alarm. This morning it went off, I hit snooze once (a victory) and drove to the airport. The Pilot, madre and nana offered to take me, but I didn't want them to have to wake up when I did. Good news about driving when it's still dark out: hardly any traffic and the radio is still playing the club mixes of all the Top 40 songs. Untz untz untz untz <—– that's me beat-boxing 
Made it to Dallas,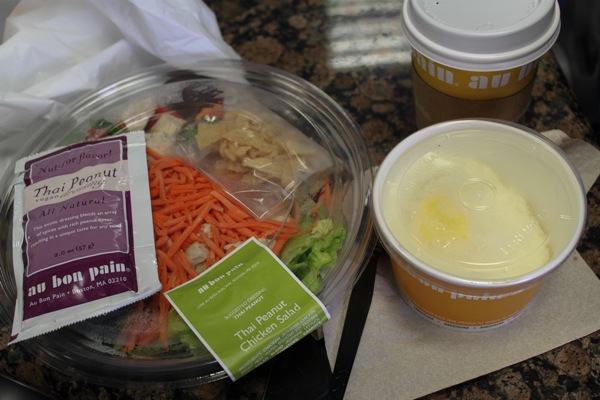 and had an interesting airport breakfast:
2 eggs (plain- puff style), a Thai salad and coffee from Au Bon Pain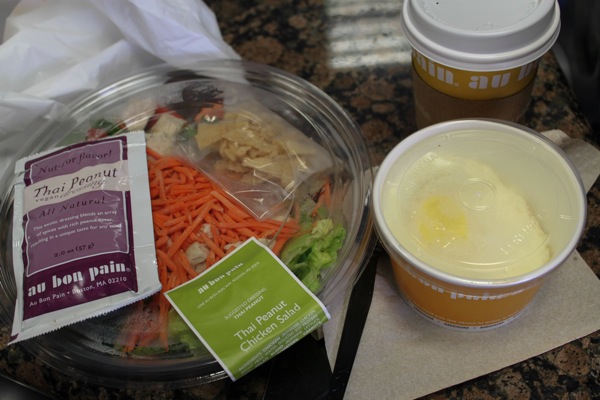 It was kind of a random combo, but it hit.the.spot. 
Since tomorrow is the official first day of fall, I thought it would be fun to talk about turning over a new leaf for the upcoming season. I think that fall is such a great opportunity to reassess goals, think about changes you want to make and start fresh. For me, it seems like from now until New Years seems to FLY by with so many events, so it's an ideal time to create an action plan for the things I'd like to accomplish along the way.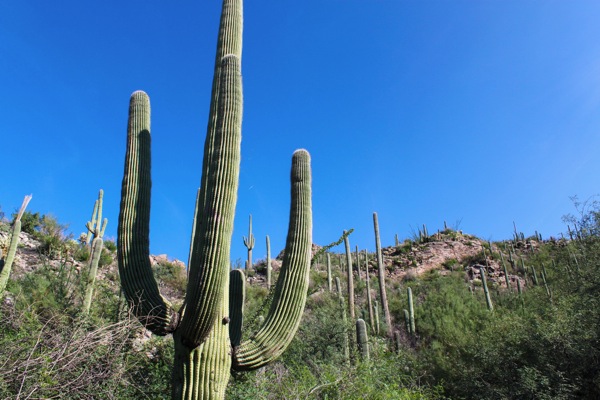 ("leaves" are spiky here in AZ)
As far as fitness goes, there are so many things you can do to turn over a new leaf:
-Add in some interval training (HIIT or Tabata)
-Try a new workout (like Zumba or CrossFit)
-Sign up for a race or similar fitness event
-Start working out with a friend
-Find ways to change up your current routine, by adding in balance training (BOSU is a great option, or standing on one leg), cardio blasts, changing your muscle split,  kettlebell, barbell and TRX versions of your favorite moves
-Devote more time to stretching, foam rolling and/or yoga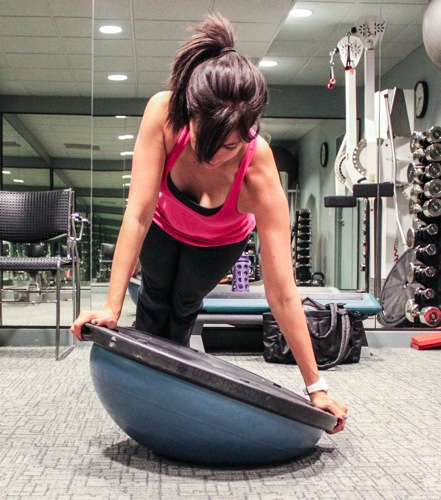 Here are some of the changes I'd like to make this fall:
Personal: Everything changes so frequently, but I'm a lot more comfortable with prioritizing and accomplishing goals, while still focusing on the people I love the most: my family and friends.
I can't remember where I read this, but it said something like "you juggle 3 balls: work, family and friends. The work ball is rubber, the other two are glass. You drop the work ball, it bounces back, but if you drop the family or friends ball, they'll be scratched or marred forever, and could even break." Since then, it's something I've kept in my mind, even when life is a little more hectic, and is definitely something I'll remember during the holiday season. Sometimes, I have to really tell myself to be present, breathe and enjoy, instead of focusing on "what's next."
Fitness: Devote more time to strength training. I have it on my fitness schedule for twice a week, but lately, I've been lucky to get in one strength session (which is better than nothing, but after consistently strength training for so long, I prefer to train 2-3 times a week). I also recently realized how much I miss yoga, so even if I just do a quick podcast or my own flow at night, it won't be months again until my next practice.
Career: I have some fun things planned for the blog this upcoming holiday season and am studying to take my NASM exam. I didn't sign up for the test because I didn't know when I'd be ready -or have time to study- but as I read the book, I feel like I could take it sooner rather than later. I'd rather make sure I know my stuff than go in and take it and embarrass myself 😉 I'd love to start planning a workout DVD, so let me know if that's something you'd be interested in (most likely dance cardio)
What are your current personal, fitness and career goals? Any proverbial leaves you'll be turning over? I always love to hear what you're up to <3
Have a great Friday and I'll see ya in Cape Cod!
xoxo
Gina
New on the Family page: My first trip away from the beeb
New on the Fashion page: Whitney's at-home beauty mask