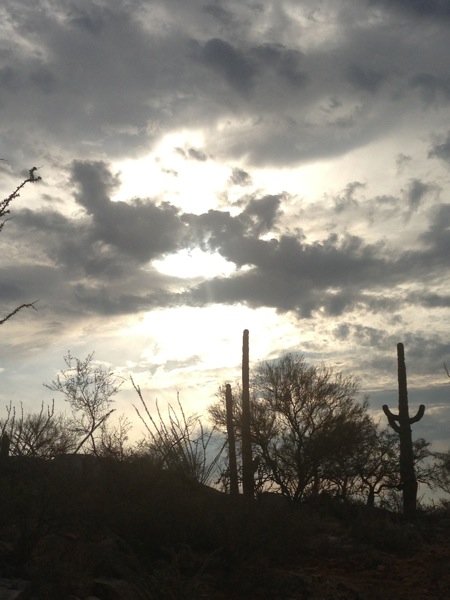 Or cactus? 😉
As we've already established, I'm all aboard the cliche blogger fall train. We tend to get a little excited about these things, especially when it comes to the pumpkin love fest. No shame. In addition to wearing boots and sweaters even though the current coolest temp is 70, and that's for about 5 minutes, there are a lot of things I look forward to.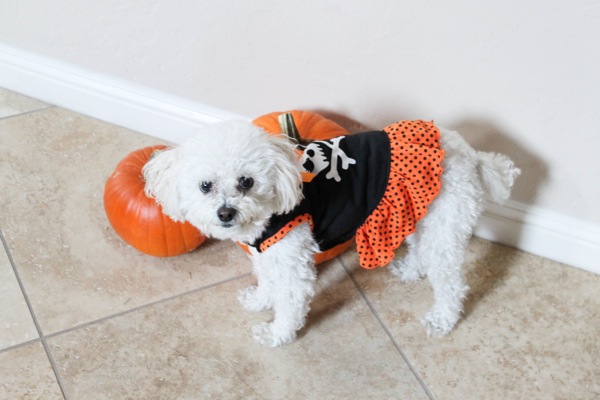 (like putting Bell in a Halloween dress)
I especially love having all of the family together, especially since -who knows?- it could be our last holiday season here for a while. I love the comfort foods, the holiday excitement, and the fact that Liv will understand what's going on. It's going to be magical. You think you really love the holidays, and then you have a little one. It gets even more exciting, which I didn't think was possible.
I'm already clearing out clutter, bringing in the fall and Halloween decorations, and thinking about some personal changes I want to make. With the transition from summer to fall equinox, it's a perfect time to assess goals that you want to accomplish, changes and habits you want to create, and start "fresh" with the changing season.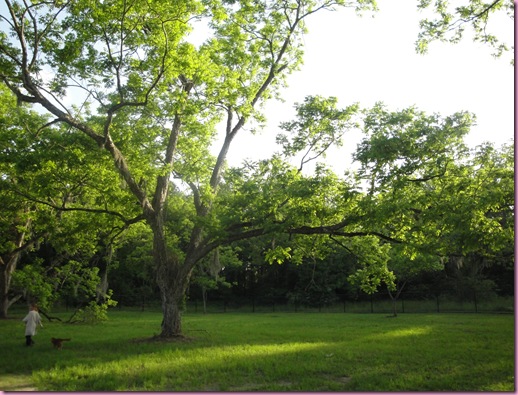 Here are some of the things on my list:
-Keep the phone in my purse. Since we've returned from Italy, I've made a conscious effort to remove myself from technology, especially while Liv's awake. I've always been pretty good about doing my blogging/emailing while she's sleeping, but I was guilty of checking my phone often throughout the day. I don't anymore, and guess what? I don't miss anything. All of the things I want to reply to are still there waiting for me when I get a chance.
-Read more often. I feel like I seriously birthed my brain almost two years ago. (In all fairness, I'm very glad, because she's a smart little thing.) I'm clumsy, my vocabulary has dwindled by at least 30%, and I have a hard time remembering things. Something I've found to help? Reading. Even when I feel like I don't have "time," reading every night for even 10 minutes keeps my brain from feeling like mush. I only read high-qualtiy literature, too. (<– sarcasm. Currently LOVING "Dad is Fat" by Jim Gaffigan)
-On the same note: taking down time every day. I'm one of those people who always feels like I have something I need to do, and I know that a lot of it is self-imposed business. I'll be sitting on the couch and realize that I need to dust or throw in a load of laundry, so I'll do it. I'll realize some days that from the moment I wake up until I go to sleep, I haven't taken a moment of down time. I'm endeavoring to give myself a 20-minute siesta each day, and it's a life-changer. Just laying down with my eyes closed for 20 minutes works wonders, and I don't feel quite so exhausted when I go to sleep at night.
-Getting more zzz's. We've been going to bed earlier and earlier, and it's amazing to wake up and not feel tired. We were getting sucked into the technology vortex and before we knew it, it was midnight. Now, we go up to bed much earlier– I'm a fan. This is a habit I want to keep 🙂
-Crank through some house to-dos. We have some improvements we want to make, and if we're moving, it's gotta happen before we go. Spring will be here before we know it!
-Focus more on fruits and veggies, drink plenty of water.
-The always-elusive goal of balance… and feeling balanced while trying to achieve this. Every day I do the best I can to be an amazing wife, mama, daughter and friend. As Liv gets older, it continues to be a significant plight to set a loving, patient and polite example for her. She learns from watching others and replicating actions, and she's mostly with me, watching every move I make. (I really need to stop saying the F-bomb every time I drop something.) I know many of you can relate -especially those with more on their plate than I have- but sometimes it can be hard to juggle so many different roles. I've learned a lot about prioritizing over the last year, and learning which proverbial balls can be dropped from time to time, but it's always a work in progress. I guess my main goal with this is to try to find the best balance for myself while juggling prioritizing, enjoying, and also taking the time for things that I love (like yoga!).
My friend posted this on her Facebook wall, and I found it to be perfect for this post: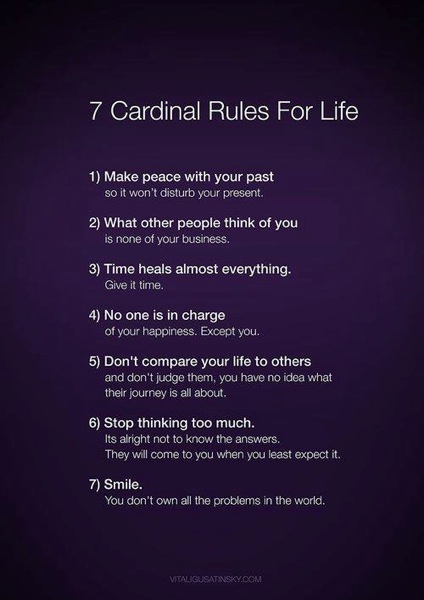 What leaf are you turning over?
Any habits you want to break or create this fall season?
xoxo
Gina
**New Fashion post with my latest Stitch Fix 🙂