Twice-baked sweet potatoes and Brussels sprouts hash
Hi friends! How's the morning going? Liv and I have been playing nurse to the pups; they're still moving a little slowly after their dental cleaning yesterday. Poor girls. 🙁 Hoping they're back to their spunky selves soon.
Instead of a picture of them looking tired and forlorn, here are some succulents: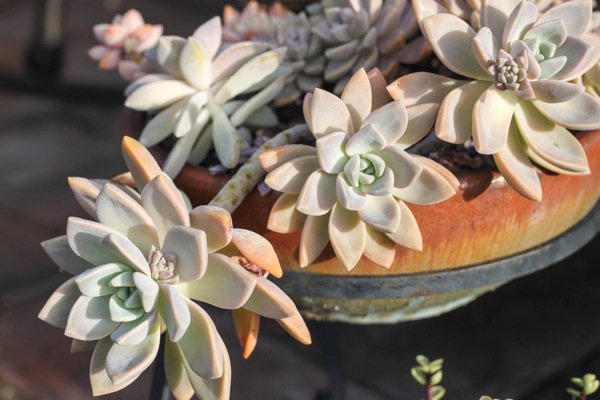 Last night was gloriously low-key over here. We picked up the dogs, and enjoyed a veggie-packed dinner here at home.
Emily's fantastic black bean burgers (one of my favorite blogworld recipes ever)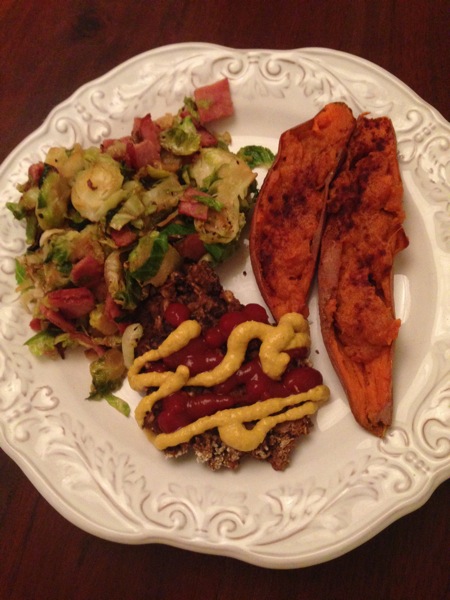 with twice-baked sweet potatoes and Brussels sprout hash. 
The Brussels sprout hash was inspired by a creation I enjoyed this weekend at Canyon Ranch. I knew that this simple and savory side dish would be the perfect way to switch up the Brussels sprout rotation here at home.
I used this bag pre-shaved Brussels sprouts (thanks Joe the Trader for doing the work for me),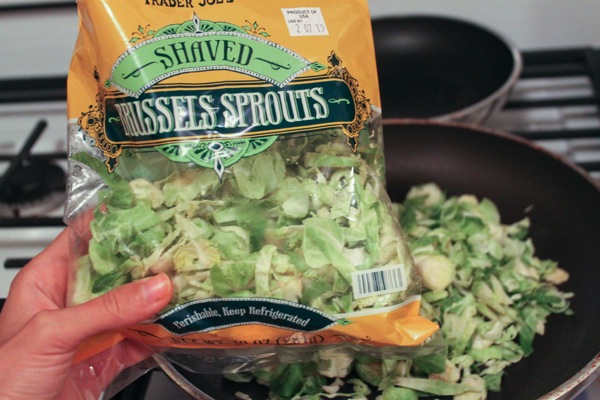 and sautéed in a little butter with garlic, salt, pepper, and chopped organic turkey bacon. I hit it with a splash of balsamic and a squeeze of lemon juice, and it was done!!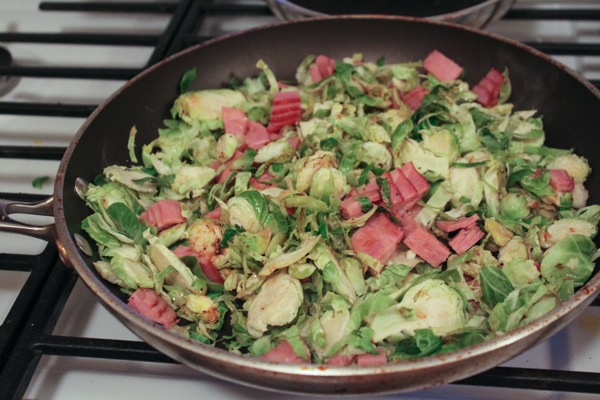 (An instagram friend said to drizzle honey next time. Happening.)
For the twice-baked potatoes, I baked them for an hour at 350, and then halved them before removing the flesh. I blended it up with some butter, cinnamon, maple syrup (!), and added back to the skins. I baked them again for about 20 minutes until they were crisp on top, and gooey on the inside. 🙂
The Pilot and I stayed up later than usual to finish watching Gone Girl. I had already seen it, and read the book, and told him the entire plot line because I was so mad when it was over haha. I was surprised he still wanted to see it after my Gina-fied synopsis. 😉
Hope you're enjoying the morning! I'll see ya later today over on the Family page.
xoxo
Gina
What's your favorite quick and easy veggie side dish?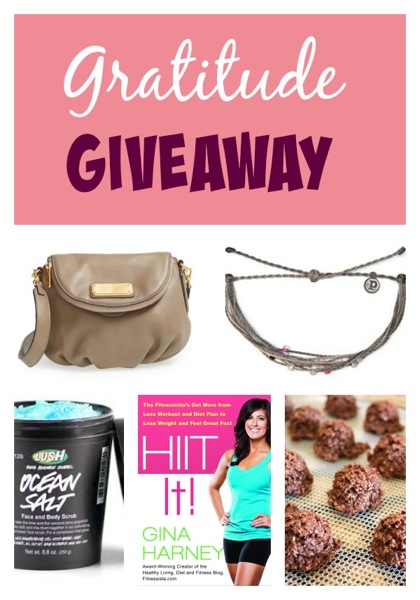 Giveaways galore! Don't forget to check in for Winter Shape Up, enter the CORE40 giveaway (SF and SD residents), and leave your bonus entries for the biggest self-hosted giveaway on the blog yet. <3