Canyon Ranch Lenox: adventures and my fitness age
Hi friends! Hope you're having a great day! Don't forget to check in with your workout here! 🙂
Yesterday, I posted a recap of all of the glorious food I enjoyed at Canyon Ranch. Today, here are some of the adventures and the fitness age assessment.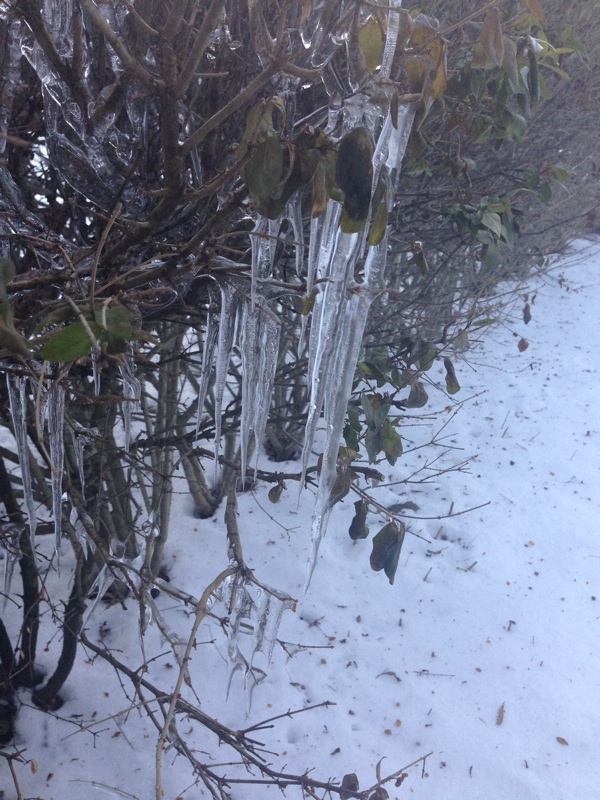 The second day, the entire property was blanketed in fresh, white snow. I hadn't been in snow for so long, and it was truly magical. The property felt so still and white, and the bare bushes were topped with little blossoms of white snow. We went for a hike around property, equipped with YakTrax (those things are awesome!), and got the opportunity to explore.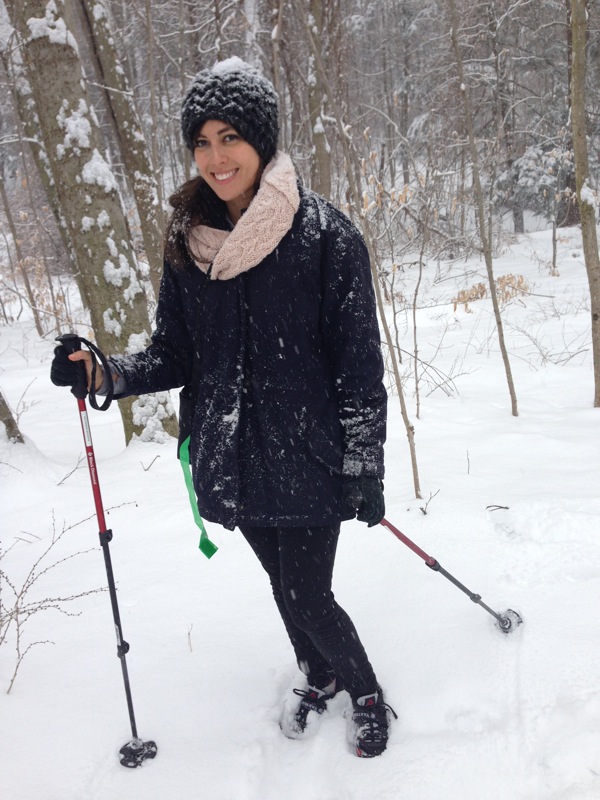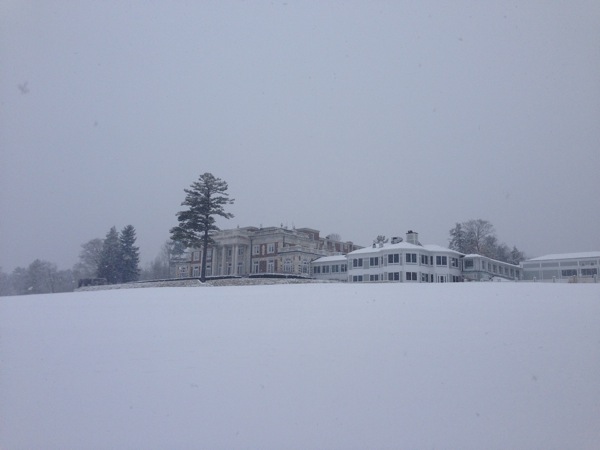 (The historic Bellefontaine mansion in the distance)
Saturday, I only took one class: a 90-minute vinyasa practice, which set my soul free. The instructor, Shari, was like a sweet and powerful yoga angel. It was the perfect mix of "airy fairy" and "workout." I felt centered, stretched, and my body was saying "um, we should do that more often." After yoga and lunch, I got to meet with the Exercise Physiologist to go over my Discover Your Fitness Age results.
(Disclaimer: if you think reading about fitness age testing and my results may be a triggering or sensitive topic for you, please skip the rest of this post. What we read can impact our thoughts, and it's up to us to use our best judgment. xoxo)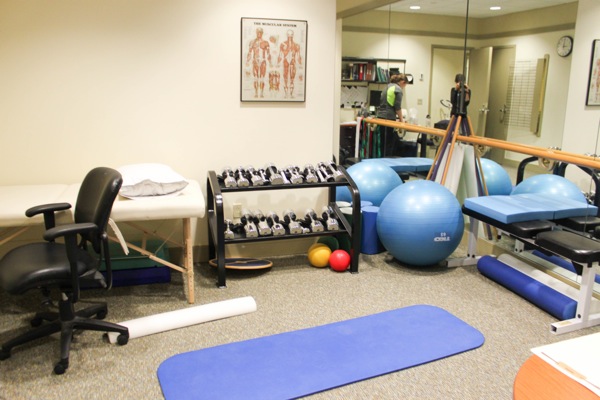 During our stay, we were invited to enjoy the Discover Your Fitness Age assessment, which uses a variety of factors to determine your fitness age. I met with Laura, who was amaaaazing. She's finishing up her doctorate in Exercise Physiology, and in addition to the wealth of knowledge she was generous to share, she was also really cool. I loved chatting with her and picking her brain about some of my fitness-related questions.
The assessment included a few components:
1) Body composition. It had been a while (years?) since I'd been pinched with the calipers, and I was interested in comparing the results with my recent hydrostatic test. There was a 15% difference. This is why it's so important to use the same methods consistently; it's a more effective way to gauge progress. My fitness age for body fat: 25
2) Next, we did my aerobic power test, which was death by treadmill. The purpose of the test was to predict my aerobic capacity (VO2 Max), by my perceived exertion on the treadmill. I wore a heart rate monitor, and gradually increased the incline and speed until I reached my personal max. It was intense. I'm used to keeping a steady pace while I increase the incline, or performing short bursts of my max in Orangetheory. I had to find that max, and maintain it for 30-45 seconds, after the climb up in speed and resistance. I was on the treadmill for 10 grueling minutes, and finally cried "Uncle!" (or something like that haha) at 9mph and 8% incline. My predicted VO2 Max was 56, which gave me a fitness age of 20 for aerobic power. (I was joking with the girls before the test that I wanted to have the fitness age of a 19-year old man, and the Exercise Physiologist said that this was correct for my aerobic power. The VO2 Max of 56 didn't show up on the female charts for age 20, but it did for the male charts! Hahaha.)
3) After that, I channeled my inner basketball star for the muscular power test: vertical jump. I had never done anything like this before, and got a kick out of it. My vertical jump was 45.72cm. We went into the strength room for pull-ups, and I had to complete as many as possible with half my body weight assisting me. I maxed out at 25. Fitness age for muscular power: 20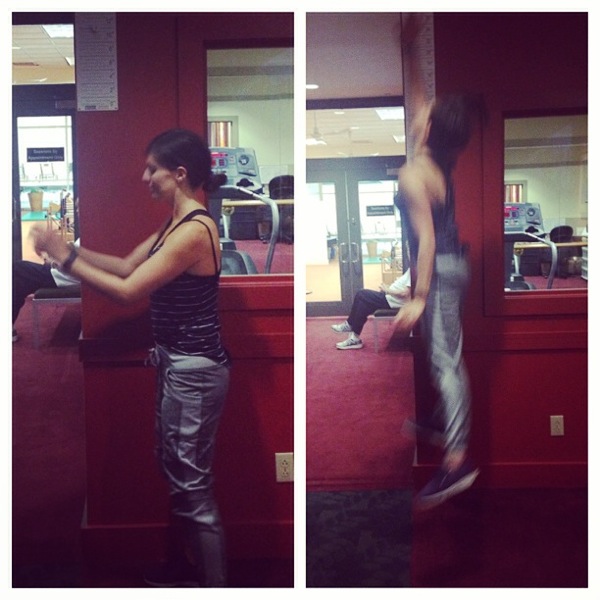 (love this breezy tank from lulu)
4) Finally, we did the long jump to test proprioception, which is the ability to move your body in space and maintain balance. I jumped 177cm, which is 108% of my height. Agility fitness age: 20
After the tests were complete, Laura went over the results with me, which was really insightful. It also gave me hope that maintaining my cardiovascular fitness, strength training, and testing my balance regularly will enable me to keep my work capacity high, and my fitness age low. This may be my personal peak, but she's met other women who have been able to maintain this, and protect their bone density well into their 50s and 60s. She said I earned a second 21st birthday, and then we spent the rest of the time in the strength room deadlifting. I loved it.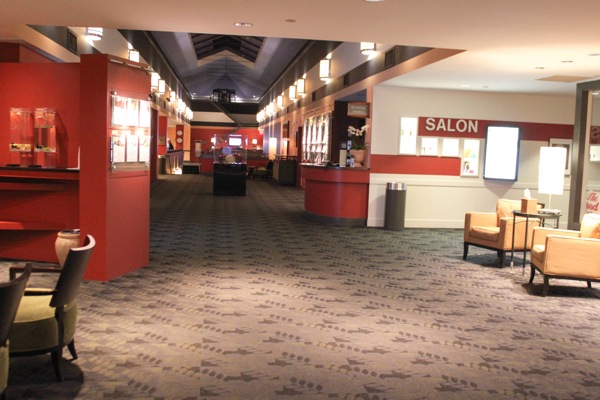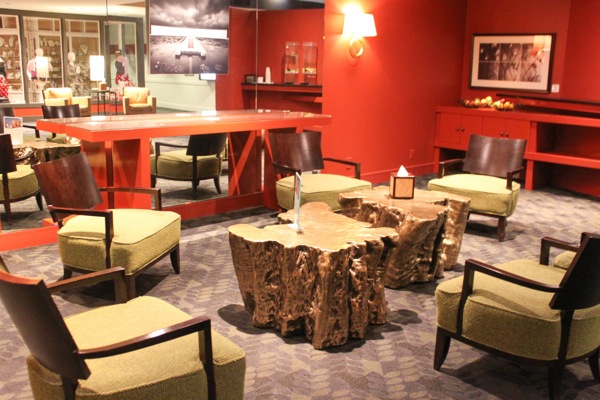 Saturday was kind of my "Zen day," and I was treated to a fantastic facial.
Dinner with the girls,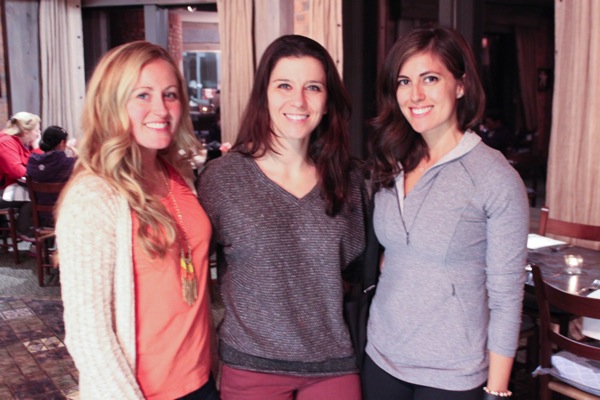 an awesome breakfast the next day, and a walk around the indoor track, and then I was on the plane back home!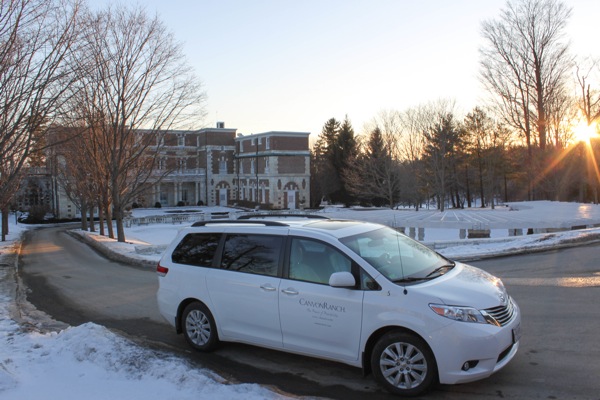 While I was in Lenox, I also got to hang out with Meg quite a bit, visit Kyle and Meg's new place, and kiss/snuggle with Harley and Luna. It was a wonderful weekend. <3
Time to start dinner and then meet up with my training appointment. Have a lovely night!
xoxo
Gina
This post is not sponsored, but Canyon Ranch did provide my spa services, fitness assessment, and accommodations in Lenox. I paid for my travel. Thank you again to CR for the opportunity to attend, and for such an amazing experience. <3