This post was inspired by my friend Emily's post, Thoughts on Three. They've been debating about adding another kiddo to their family. While I would love to have allthebabies, we're two and through over here. 😉
It's funny because as soon as you have a baby, particularly when both of your kids are the same sex, it seems like people instantly want to know if you'll have a third.
"Are you going to try for a boy?"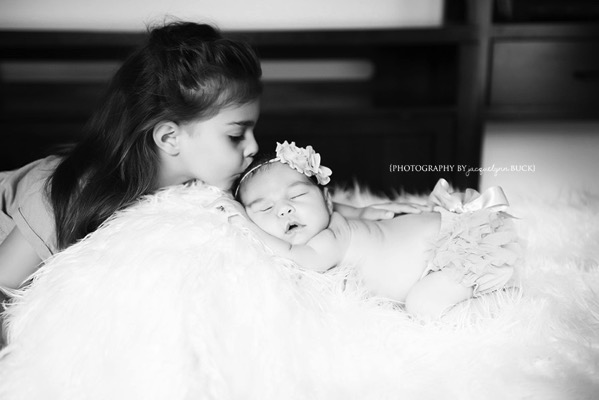 (photo by the amazing Jacquelynn Buck)
It's everything in my power to keep from laughing. Nope. We're good over here (even though I know that a baby Pilot running around would be too cute to handle). Also, I'm pretty sure Tom is meant to be surrounded by girls.
For quite a while, Tom and I have been pretty set on two kids. We talked about future plans, moving, and traveling, and felt like for us, two would be a good number. We both have siblings -the Pilot has a sister, and I have four brothers- who are our best friends, and we really wanted to share that experience with Liv. We also thought it would be nice to do man defense in chaos scenarios, and we wouldn't be outnumbered.
When we go out to eat, one of us has Liv: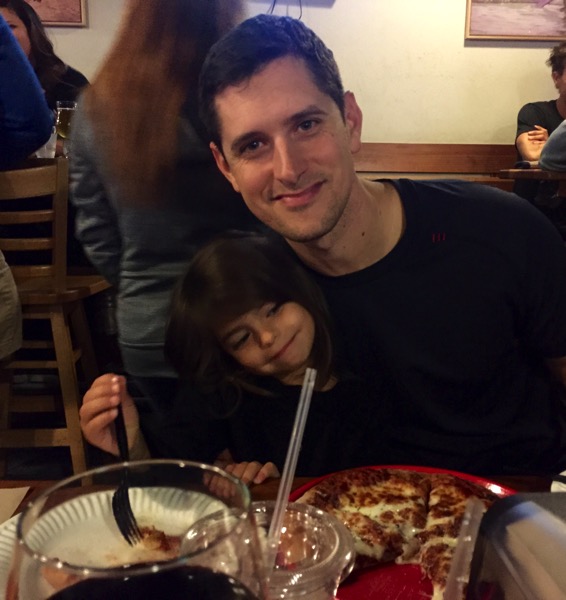 and the other has miss P.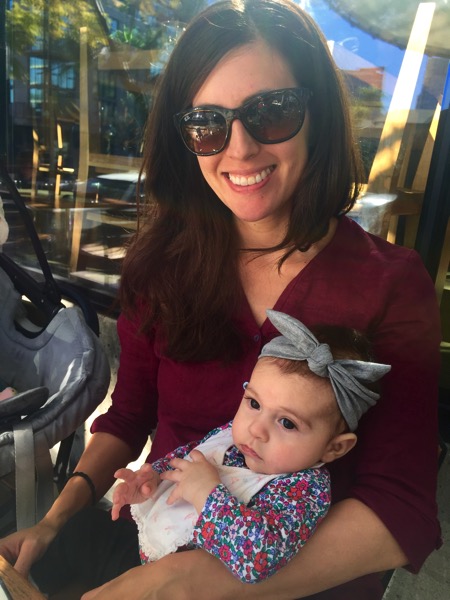 The financial considerations of raising kids is something we discussed, too. With two, we'd be able to afford the necessities and good schools, while continuing to save and enjoying the additional things we like to do, like travel and fun extras.
When Penelope was born, it confirmed our desires. We all fell instantly in love with her, and we've spent the last couple of months welcoming and adjusting to our new dynamic. Our family feels complete with her, and we feel like we're done. Even though I'll definitely miss baby smells, snuggles, and big gummy smiles, I'm excited to fully enjoy P's baby stage. I feel like there's always something to look forward to: giggles, pigtails, "Mama," and clumsy first steps, until she's in a tiny tutu and sharing secrets with her own little friends. I feel like it's pure joy to watch all of these beautiful moments and memories unfold. Our next chapter will be as the kids grow up together, and I'm not gonna lie, when I think about the fact that I won't have to get up a thousand times a night, it makes me dance with joy. (Liv still wakes us up at night, but it's different when they can tell you what's wrong, or you can easily scoot over to make room in the bed.) I'm excited for what the future has in store, especially as we're able to travel and continue creating our life as a family together.
As you guys know, I've a huge fan of the Fertility Awareness Method. I've used it for years to track my cycles, and I pretty much know my cycle like clockwork. I use the handy iPeriod app on my phone, and it makes it pretty easy to track everything. I got a kick out of seeing that my cycle was late by 346 days. Now that it returned after a glorious year without it, it's time to get back into charting and figuring out my life. Also, I've been thinking about more longer-term birth control methods. We're in a situation where if we were to become pregnant again, it would be totally fine. But, if we can keep it at two kiddos, that would be great, too. 😉
What's going through my brain:
Fertility Awareness Method WORKS, but there's definitely a bit of an error margin. This is especially true when your cycle returns and is unpredictable at first. While I used FAM when we were both trying to get pregnant, and trying to prevent pregnancy, we knew that it was a possibility either way, and were ok with that. Now, we'd like a backup method, especially around the middle of the month.
IUD: I've heard some instances of IUDs becoming lost up in there and requiring surgical removal. While the instances of these are super rare, the fact that I've had this happen to a friend still gives me the creeps. I also have friends who have and love their IUDs, but I just feel like it's not the fit for me.
Birth control pills: I really liked these while I was on them, but it wasn't until I was OFF that pill that I realized how great I felt without it. Ideally I'd like to avoid synthetic hormones, but if we decide to roll with this, it would be NBD. I took them for 10+ years before, and I know they're a great option for a lot of people. [Also, this is TMI but I had my first cycle after P, and it was TERRIBLE. Easily the worst it's ever been, in my life. If I need to take the pill to calm things down a little bit, I'm going for it. I'll have to see what the doc says this week. I am also starting some herbs from Dr. Flynn, hoping that it will get everything back in order again.]
Condoms: work pretty dang well if you use them correctly. This might be the best bet for the long-term?
We also talked about vasectomy, and that was our initial plan until I read this.
Like my friend Betsy said, I really need to stop with the Google university.
I'd love to hear your experiences about planning for your family, and also what you use for birth control. It's such a personal decision, and I know different things work for different people, but I always love to hear your thoughts.
xoxo
Gina