in spreadsheets!!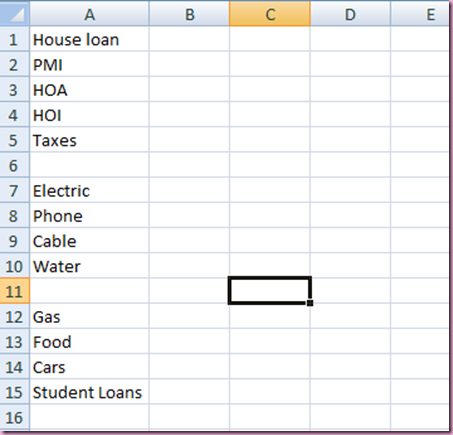 We heard back from the realtor today and sadly, the bank didn't accept our offer and countered with the original asking price. Can't say we didn't try though, eh?
We are looking into just paying the full price and putting more money down than we anticipated, so I'm doing the spreadsheet finance nerdy thang to make sure we'll be bueno.
It's going to be worth all of the stress and insanity we've gone through.. we're sleeping on it and if we decide to go for it, we'll be in the new place in 30 days!!!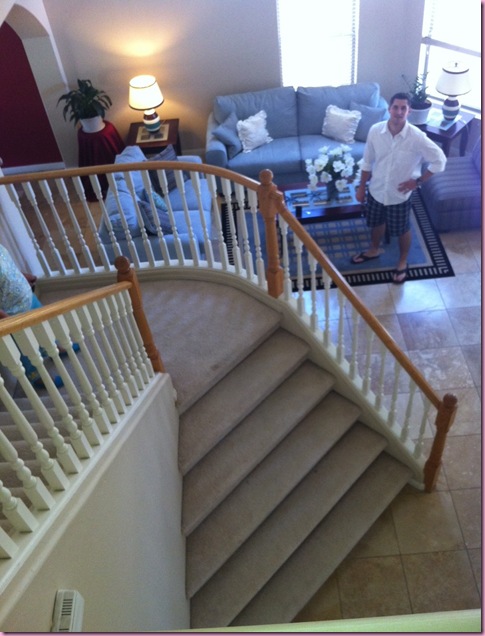 I like that a lot 😀
Today has been a fun and crazy day- started off with an EARLY Zumba class! It was my first time teaching Zumba at this studio and since it's a new class (like the one I taught yesterday), I didn't know if I'd have anyone. 6 girls were there ready to shake it! Such a blasty.
After teaching, I had breakfast waiting in the car for me: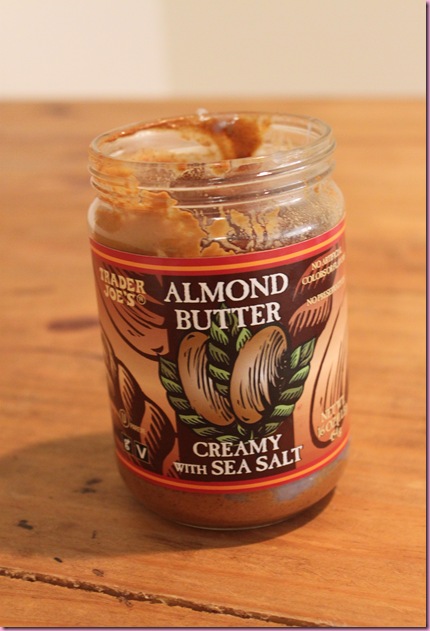 My first experience with oats farina in a jar!
The reason why I haven't tried this yet is because a necessary component is a "waning almond butter jar." There's no such thing in this household. Either the almond butter is there or it isn't- there is no in between 😉
Well when I made the brownies the other night, I deliberately saved a little almond butter in the jar to use for breakfast purposes. Dedication, haha 🙂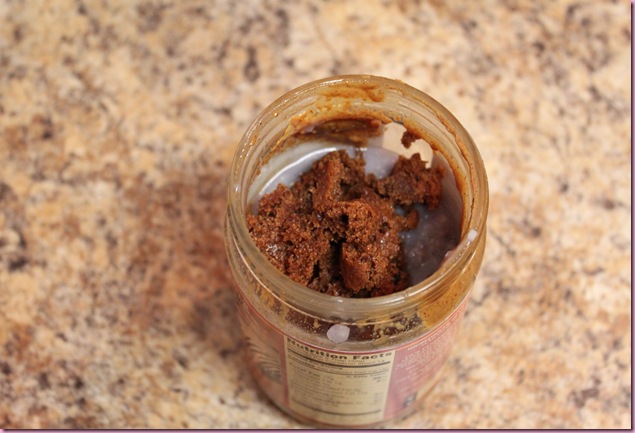 -1/4 C cooked brown rice farina, thinned out with almond milk

-organic blueberries

-whatever was left in the AB jar (1 T?)

-about 1/3 crumbled brownie for "garnish" 😉
It was SO good. Loved how convenient it was, too—just stashed it in my bag and enjoyed after teaching.
A little while after I got home, foam rolled and did the shower thang, it was snack time: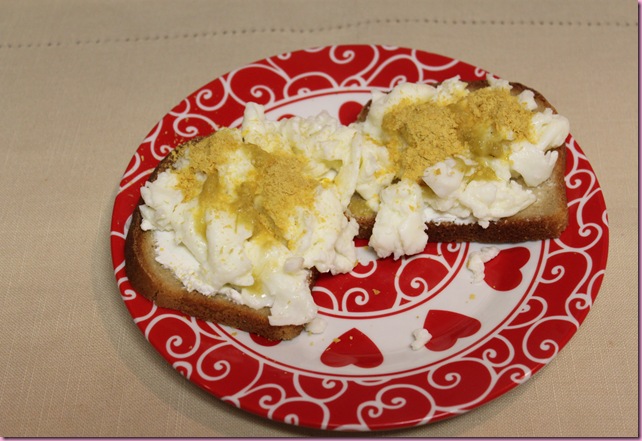 The classic: brown rice toast w/ egg whites, nutritional yeast and TJs green salsa
I actually took it easy today, since this is technically my Sunday this week, and joined Meg for a thrift shopping adventure 😉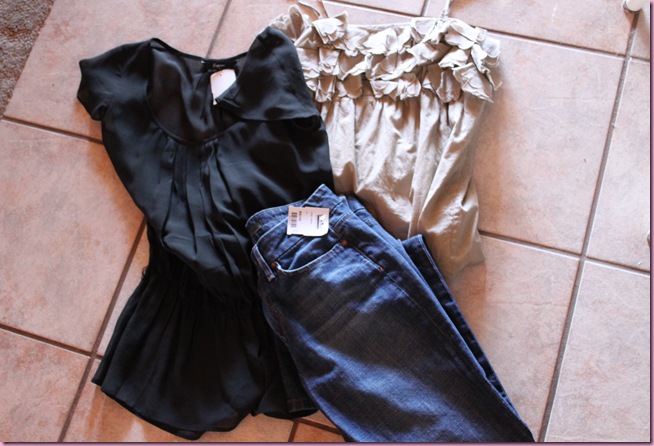 (shopping deets are on the fashion page)
In between, we stopped for fuel at MONKEY BURGER 😀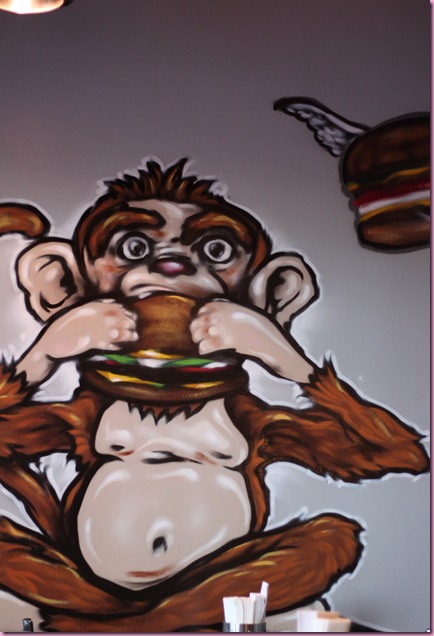 A perfect mix of necessary and delicious:
Necessary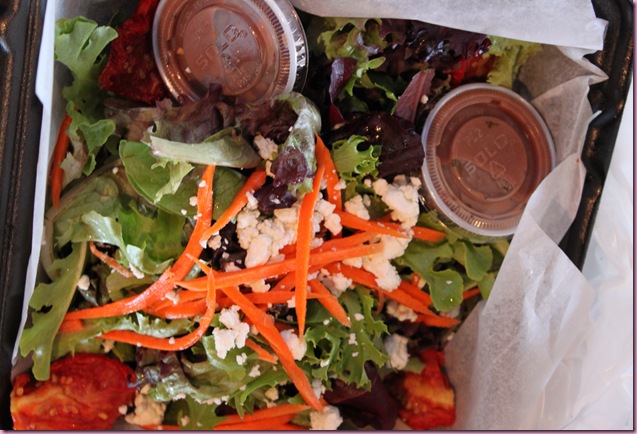 Delicious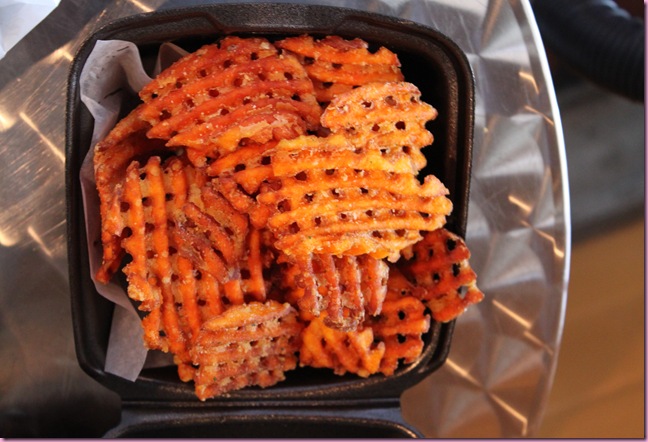 I'm off to Zumba round 2 (whew!) and then I'll see ya in the am with a "Focus On" post 😀
Have a lovely night! <3
xoxo
Gina
Something to do: Still have a few Sun Warrior bags left if you'd like to try/replenish it! 😀
Something to think:
"Today is your day! Your mountain is waiting. So… get on your way."

-Dr. Seuss