If thrifting is an Olympic sport,
little Meg is a gold medalist.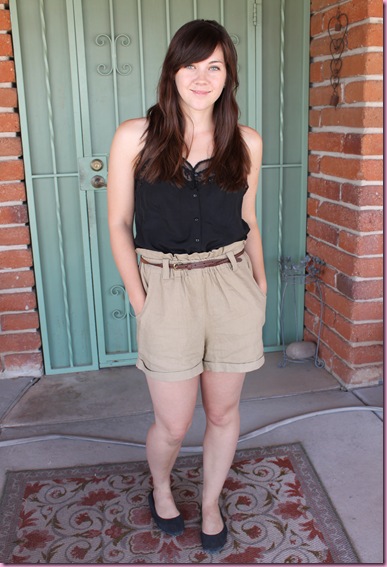 She always has the most unique and classy outfits. Whenever I ask her where she bought something (which happens daily) she's just like "oh, I thrifted it."
Huh.
My style is more "safe" than Meg's (I don't take risks as much as she does), but I'm always excited to try out new shopping strategies, so today she took me out thrifting.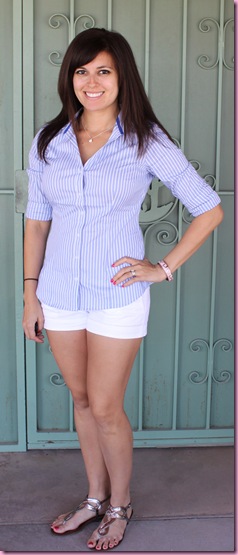 Let me start off by saying that this was NOT my first experience in thrift stores. When I went through my punk phase (in middle school! Embarrassing. I told everyone my name was "Gia" instead of Gina. Double embarrassing), I thrifted all of my Doc Marten boots and plaid skirts, because that's how I rolled. Needless to say, it's been a while 😉
First off, we went to Buffalo Exchange, which sells new and recycled clothing. The best location is the one close to campus since the college girls sell bags of clothes for cash. I did this at the end of every season in college so I'd have money for new clothes 😉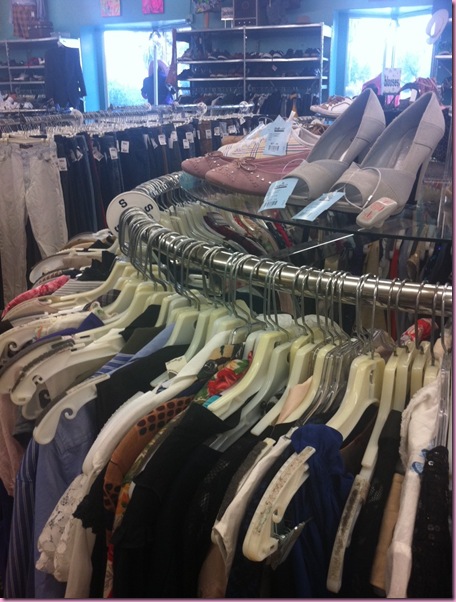 I tried on a few pairs of jeans, rompers and dresses.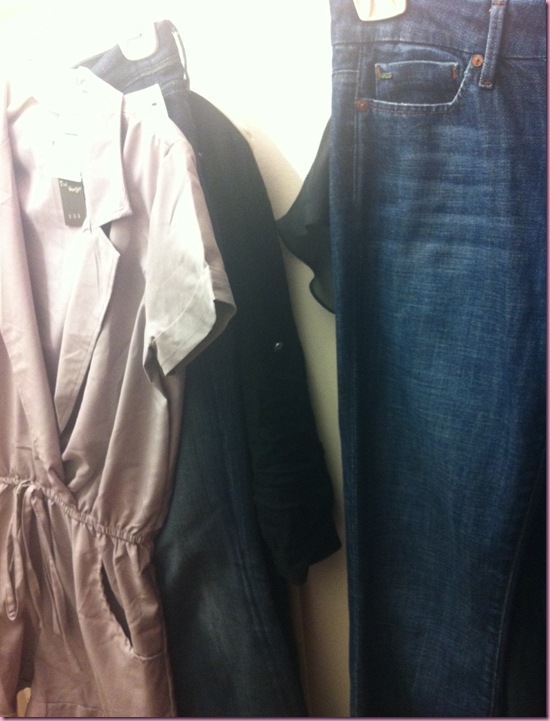 The winners: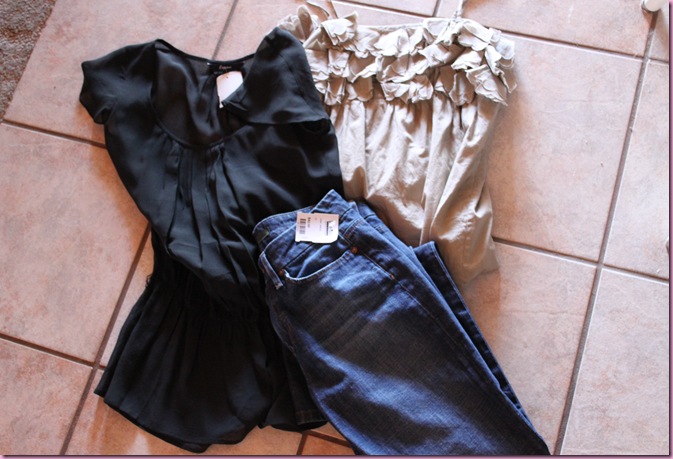 A pair of Joe's jeans, an Express top and a J. Crew dress for $82!!! SCORE.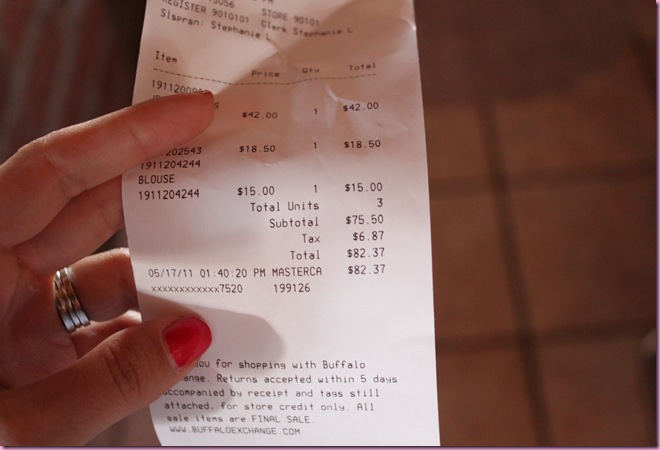 (I also love the fact that B.E. will give you a token instead of a bag- you place the token into a container for the charity of your choice, and the cost of the bag is donated to that charity)
After Buffalo Exchange, we went to Speedway Outlet, which is much more of a treasure hunt.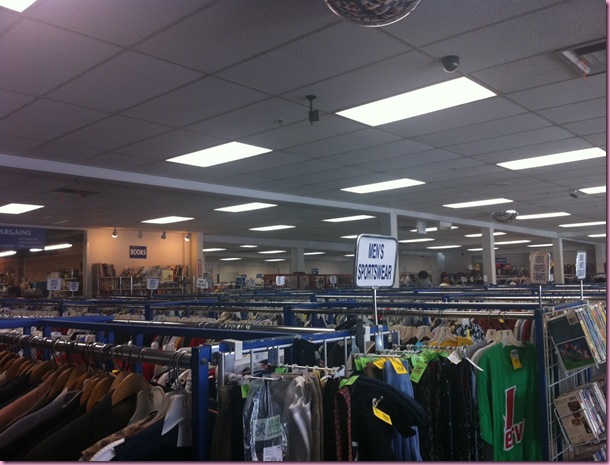 We made the mistake of going during "peak" time, so there was.. a lot going on in there. Meg found a super cute blouse and a vase for less than $10. Amazing!
Are you a fan of thrift shopping and vintage goodies? Any fun finds lately?
I tend to fall into two traps- I look at brands before I look at the actual pieces and I need to be in the *mood* to treasure hunt. Hopefully I'll get better 😀
xoxo
Gina