Hi friends! Happy Saturday

Hope you're having a wonderful day so far.
First things first, the winner of the 3 batches of custom macaroons is:
Lindsay W.
Congrats, girl! Stay tuned for an email from me later today <3
Thank you again SO much to all of you for supporting Luon for a Cause <3 Together we raised over $2500 for disaster relief. I'm so thankful to everyone who helped out- my heart feels happy to know that our efforts will help those who truly need it.
Last night, the fam munched enchiladas for dinner, but since they were cheesy (and beautiful), I made some shrimp pasta for Meg and I.
Sautéed shrimpies, garlic, and onion, with TJs marinara, fresh basil, shrimp and black bean spaghetti.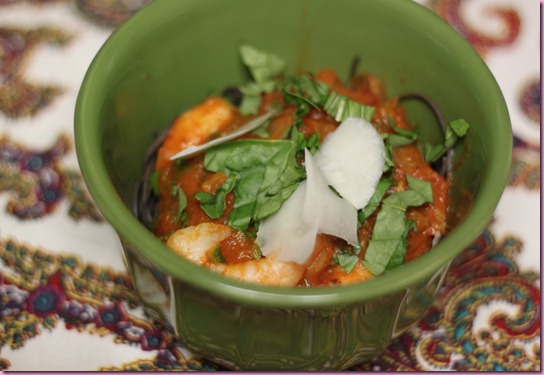 Hit. The. Spot.
This morning, the Pilot and I did a Bodyrock workout together- the 300 rep challenge. I'm going to go ahead and say that Bodyrock eats Insanity for breakfast. Just when I thought I'd never try anything more challenging… whoa. It was so much fun -a very intense and sweaty kind of fun- and the whole workout took us about 27 minutes.
B-fast was waiting at home: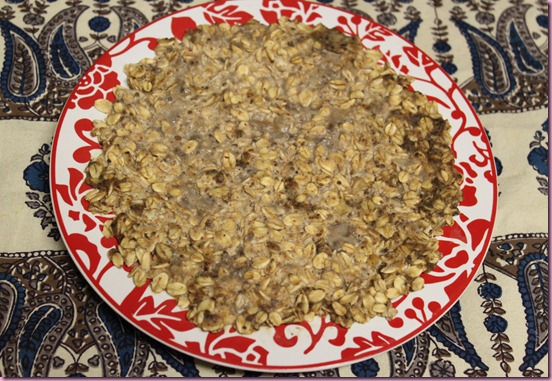 The classic b-fast cookie

(Giant PB banana smoothie and bagel for the Pilot)
And I packed up lunch to take to work: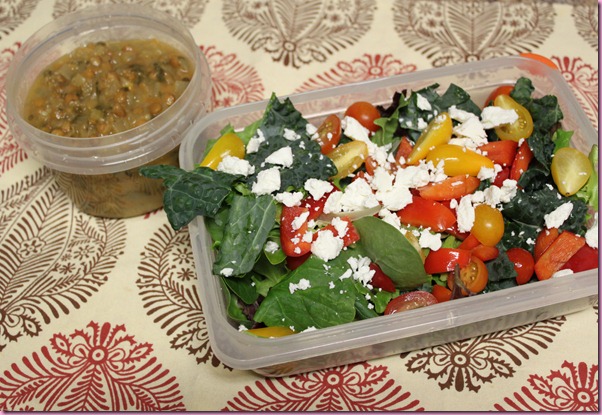 TJs lentil vegetable soup + salad beast with greens, dinosaur kale, bell pepper, tomatoes and goat cheese
It is a BEAUTIFUL day today: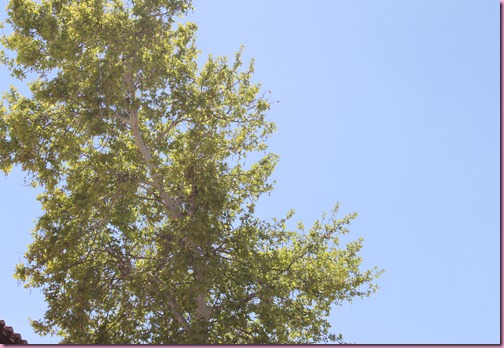 Not a cloud in the sky – perfect for the Farmer's Market.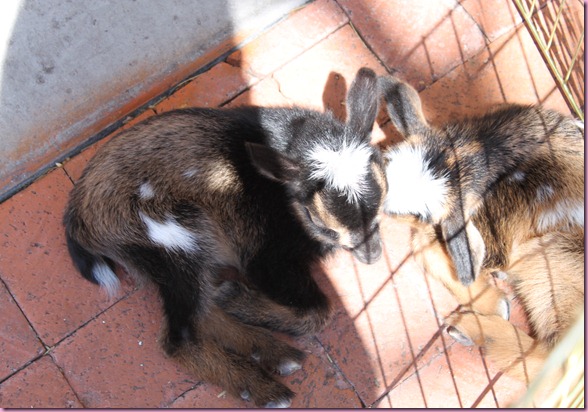 (and a perfect day for baby goats!)
After one of my friends went to scope it out, she came back to tell us about a Rolfing booth at the market.
I had NEVER heard of Rolfing before, but after she told me what it was, I was excited to check it out.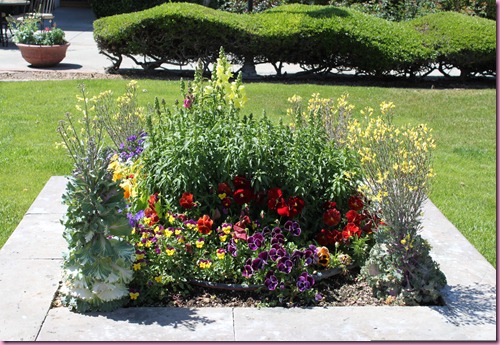 It can help with a host of problems, posture issues and injuries. The point is to bring the body back to balance, but using a technique that feels similar to massage. The main difference is that massage loosens the body and is more for relaxation, while as Rolfing helps restore imbalances and train the body to carry everything in its rightful place.
I got a complimentary consultation because my shoulders slightly roll forward. After about 20 minutes of work (and learning that my hips and ribcage are tilted forward and my sciatic is super tight, which is contributing to my less-than-perfect posture). It was really interesting (and felt GREAT), so I'm excited to explore it more. I already feel like I'm standing taller

Today is an exciting day- Elite 8, baby!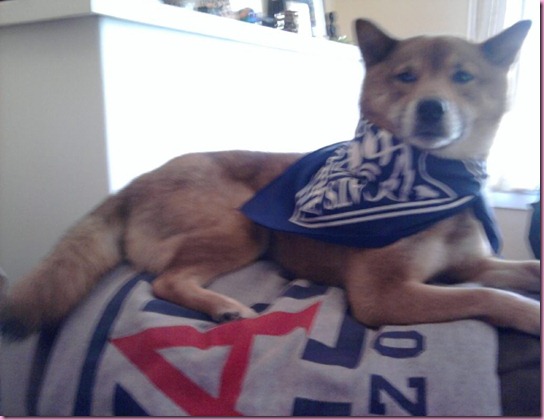 (Viesa has spirit!)
here's hoping the Wildcats take it <3
The Pilot and I are meeting up with some friends to watch the game. There's a gluten-free beer with my name on it

See ya in the morning!
xoxo
Gina