Weekend adventures + when to take it easy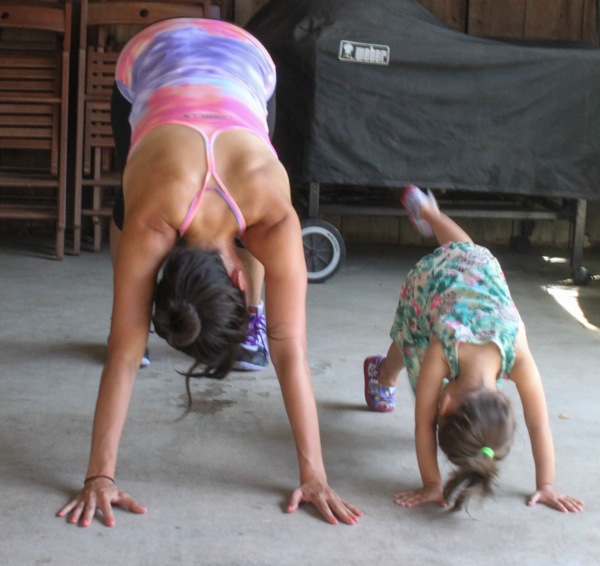 Hi guys! How's your weekend going so far? Ours has been a lot of fun. We hung out with my aunt, uncle and cousins who were in town,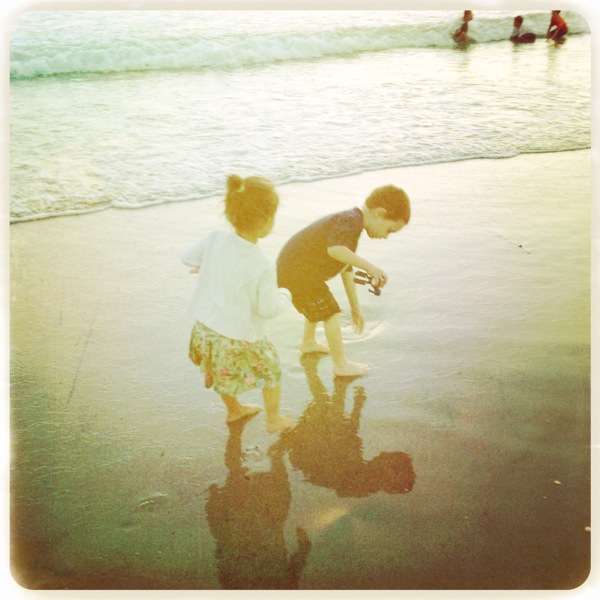 (cousins playing in the waves!)
caught up with a friend and her hubby (thanks again for the Tiki Port date, Erica!)
and enjoyed an awesome Mexican dinner with Whitney, Wyn and her hubby at Cantina Mayahuel. Everything was SO fresh and delicious,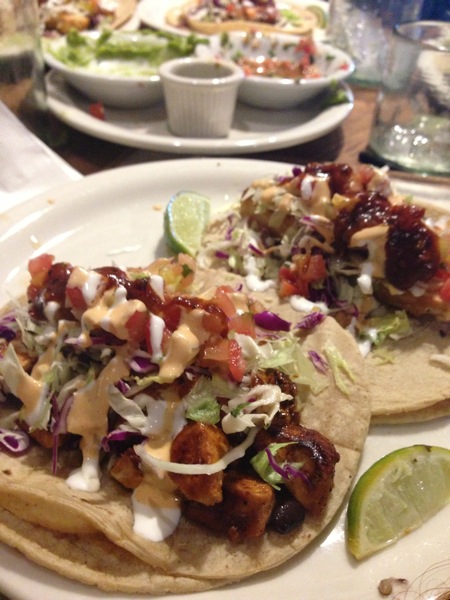 especially those ruby margaritas 😉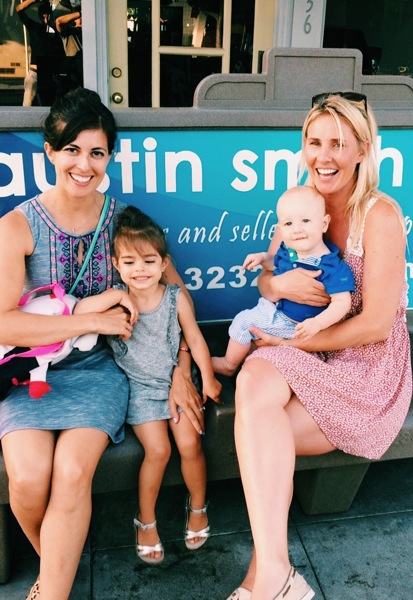 (The best part about this picture is the dads in the reflection making goofy faces to get the babies to smile.)
Dessert was at Mariposa, which has homemade ice cream and the flavors change frequently. Mexican chocolate: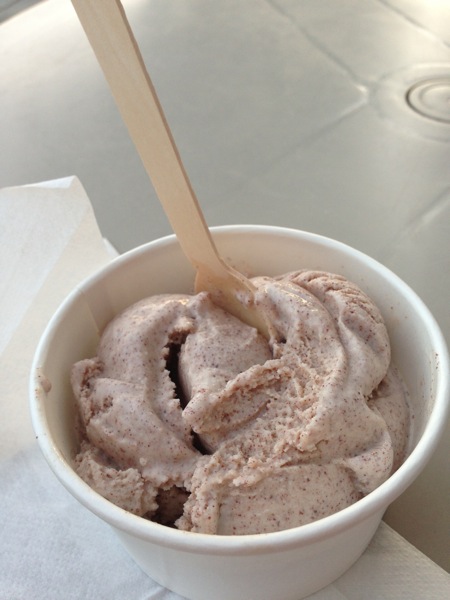 I can't even explain how glorious it was.
Breakfast cookie dough cereal made a comeback this weekend,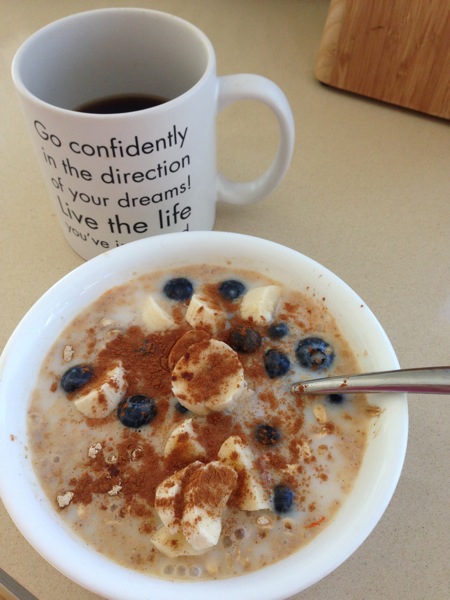 and also wanted to share this pic of gorgeous sunflowers. They have to be at least 7 feet tall! Amazing.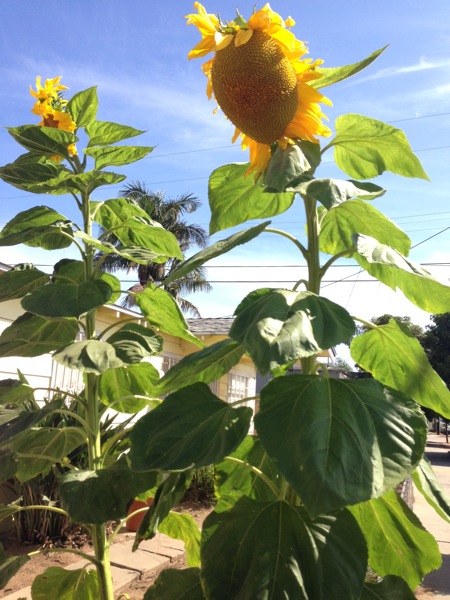 During today's run, I wasn't feeling fantastic. I tested out the Week 2 workout yesterday and also practiced a few BodyPump tracks using a pair of dumbbells. My legs were stiff, sore and heavy this morning; it took constant determination to keep running. So, I stopped and walked instead. The Pilot and I have worked out a great schedule for our training weekend runs, so we'll take turns going out while the other parent stays home with Liv. (She's fine walking with the jogging stroller but isn't a fan when we run. I think it gives her flash backs of that one 5k and someone sprayed us with water.) I had an hour to do whatever, so I enjoyed my little walk/run for 4ish miles and headed home. It felt great, I still got in a workout + some Zen time, and I did what my legs were telling me they wanted.
Just a friendly reminder that if you're wicked sore after the Week 1 workouts, it's ok (and encouraged!) to take it down a notch and modify if you need to. Anything that you do differently in your routine will initiate change, so there's no reason to go balls to the wall or (way worse) fail to give yourself adequate rest. When your muscles are extremely sore, that's an indication that the fibers haven't had a chance to fully recover and repair. I can usually tell when a little movement would actually make me feel better, or when I need an extra off day. Keep in mind that when you're extremely sore, chances are that you won't be able to get in a killer workout from lack of energy, or could end of compensating to make the exercises feel better. Listen to your body, k?
Along with that, some words from the wisdom wall: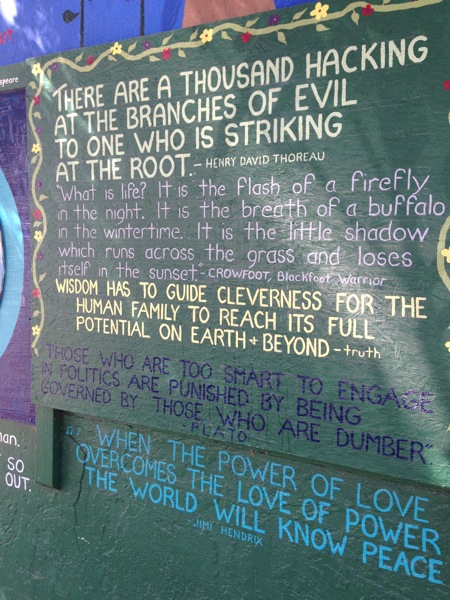 How are you feeling workout-wise from last week? CRUSHED IT? Stoked for tomorrow's off day? Don't forget to comment here with today's workout; last chance to enter the Skyscapes giveaway one last time before the winners are announced tomorrow!
xoxo
Gina