What to Eat Before and After a Workout
The biggest conundrum about teaching multiple classes in a row: you want to and need to eat, but there's no feeling like Zumba body-pumping with a food baby. It's frightening, really.
Trying to figure out pre- and post-workout fuel was something that took a while; learning how to best fuel my body is also something that has taken a while. How we eat is a personal choice and an ever-evolving process – I'm always learning and changing (like when I finally realized that I needed some chicken in my life). While it's definitely something you need to experiment with and determine for your unique body and needs, here are some of the tips that have worked for me as far as workout eats go.

What to Eat Before a Workout
Hydrate. Make sure that you've been consuming water the day before, immediately before and during your workout.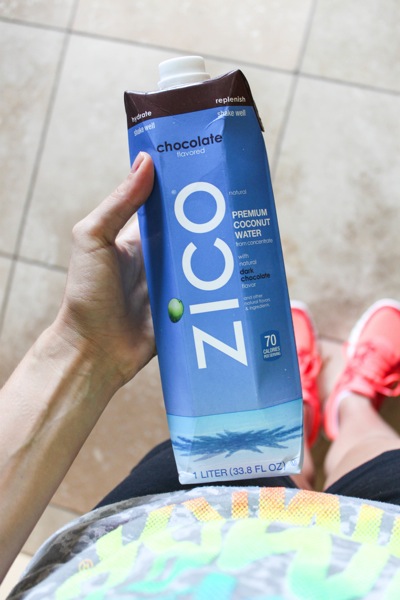 Are you hungry? If you work out first thing in the morning, you'll either be ready for a meal when you first wake up or not quite hungry yet. If you're not hungry, it's ok to skip breakfast until you've finished your workout. (Another tip is to try breakfast before bed!) However, if you wake up hungry, be sure to have at least a small snack before getting started. If you're starving when you get to the gym, you won't have an effective workout anyway since you won't have the energy to support it. EAT, then sweat!
What type of workout are you doing? For cardio, a balanced snack or small meal option works best for me (moderate protein, carbs and a little fat). For strength, I like to load up on protein beforehand and focus on carbs afterwards (while consuming a combo of everything).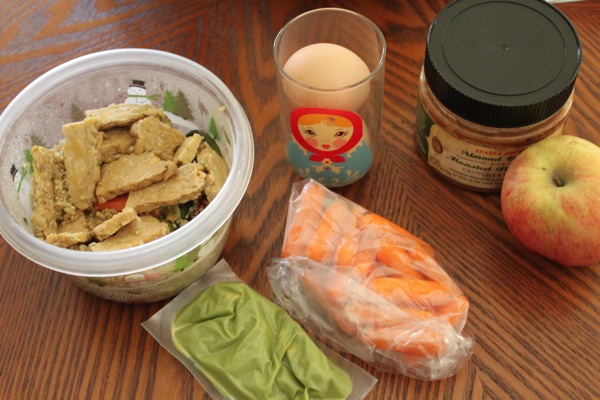 Consider digestion process. Foods digest at different speeds, so it's something to consider if you're going to snack right before a workout. Choose something lighter that won't drag you down, or if you're going to have lunch and work out a few hours after, make it a satisfying portion to last you through the workout. On the same note, be wary of high fiber foods before working out, and choose foods that you're used to. I once had a really rich Indian food dinner the night before a race and, well…it wasn't in my favor.
What to Eat After a Workout
What type of workout did you do? For strength workouts, I make sure to emphasize protein. For intense cardio workouts, emphasize carbs (both options including a mix of the two + some fat). If you sweat a lot or worked out for longer than an hour, don't be afraid to add some salt in there too. A sports drink or coconut water are great options to bring electrolyte levels back to pre-workout variables.
What are you craving? Usually your body will tell you what you need after a workout. You may not be hungry at all, but just parched (I ALWAYS crave a juice after yoga), or yearning for protein or carbs. Listen to what your body is telling you.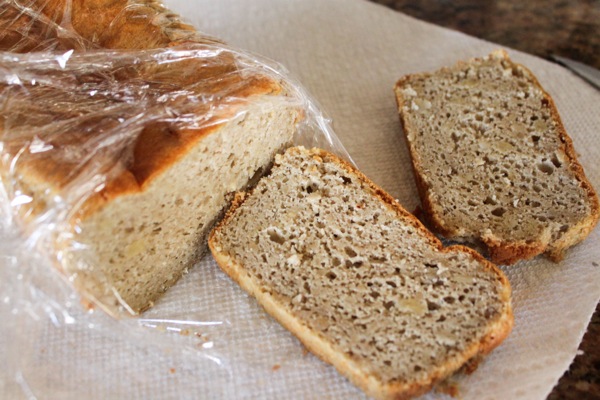 Always (always, alwayyyyyys) add in some healthy carbs. You burned them for energy, you need to replenish! Ideally, consume them within 30 minutes of finishing your workout to help replenish glycogen stores, encourage recovery and building of lean muscle tissue.
Pre- and Post-Workout Snack Options:
Toast with nut butter and half a banana
Small bowl of oats with protein powder mixed in
Yogurt with cereal
Small breakfast cookie or a baked one
Small protein smoothie
A steamed egg and fresh fruit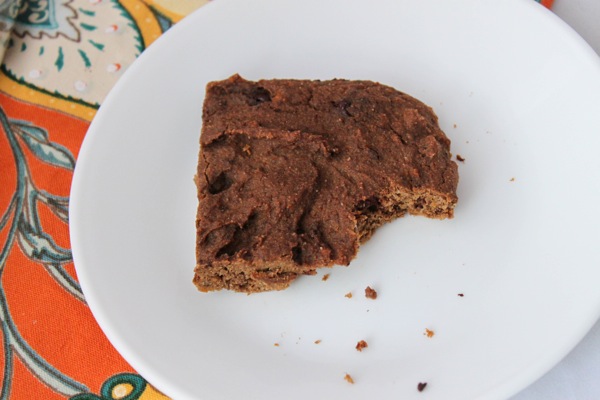 Remember that by fueling your body well, you're supporting the many activities and ongoing processes it creates all day. Eat well, eat often, and fuel up on nutrient-dense goodies, with the soul-hugging stuff in there too. While it's beneficial to be mindful of macronutrients, try to avoid turning eating into a math project; focus on the grand scheme of things.


What are your favorite pre- and post-workout snacks/meals? Any recipes you love to make ahead?
Hope you have a wonderful morning! See ya later with the details on that crazyawesome angel food cake I posted last night 🙂
xoxo
Gina