And the angel [food cake] sings
We're on a roll with at-home dinners- two in a row!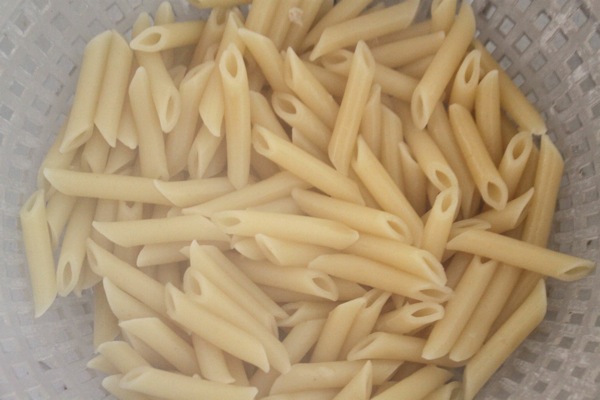 I *tried* to make a version of my uncle's famous bolognese sauce. Needless to say, it was not the same, but still really good: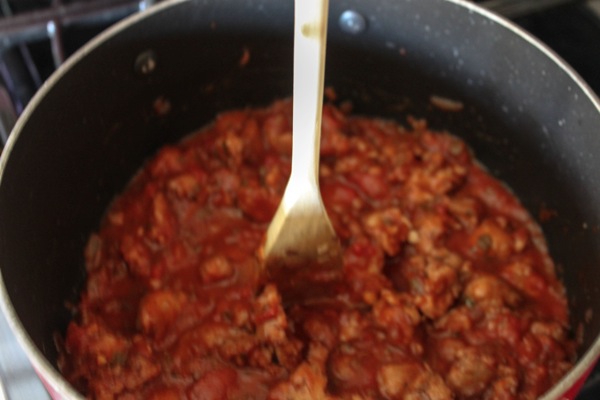 (Maybe he'll help me with a video when he's in town?)
zucchini: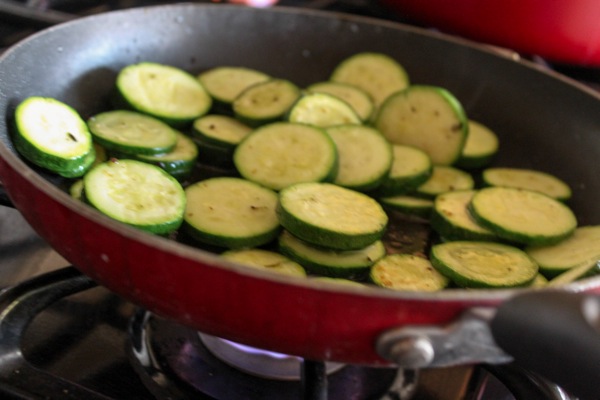 and the best part of all: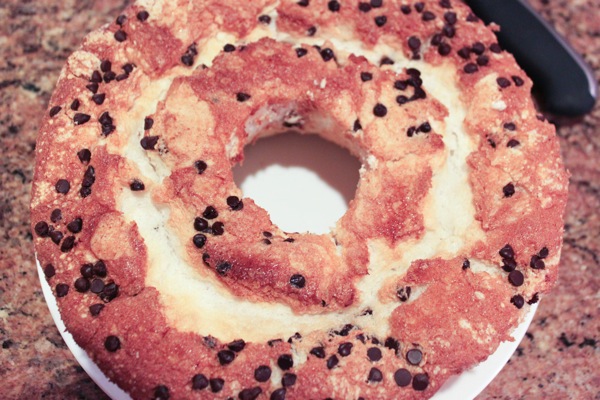 dessert, of course.
I blame one of my work friends for my outta control angel food cake craving. She used to own a bakery and is a fantastic cook, so she surprises us with decadent treats on the reg. Last week, she brought the most perfect angel food cake in, and I had a few pieces in between classes. Basically, it awoke a beast because I've been thinking about angel food cake ever since.
I was really excited to try out a gluten-free version.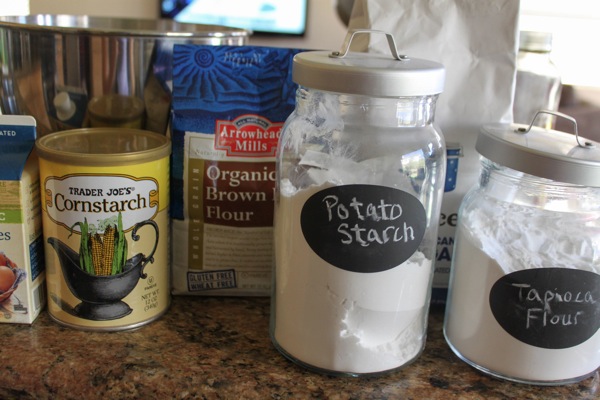 Whenever I make a recipe, I check to see how many eggs it requires. Eggs are a valuable commodity in our house, and we somehow always seem to run out before the week is over, whether I buy one carton or two. Angel food cake is very egg expensive. Since I couldn't see myself wasting 10 yolks, I figured I'd give carton whites a whirl, even though I'd Googled and read mixed results.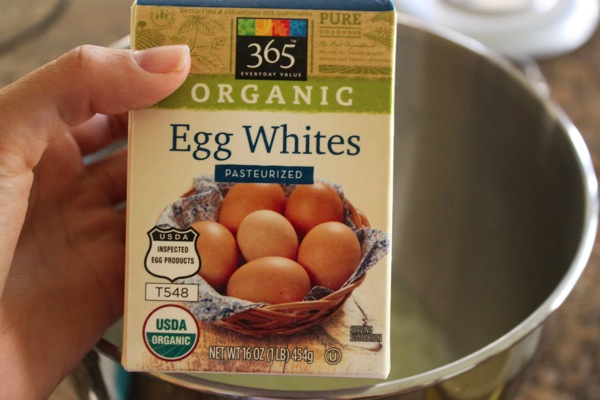 One of the best tricks my nana taught me about cooking: if you believe it will turn out well, it will.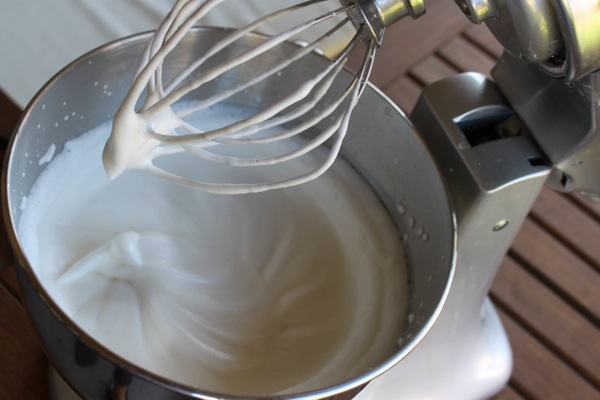 I followed this recipe, almost exactly, just using brown rice flour instead of white since that's what we had on hand.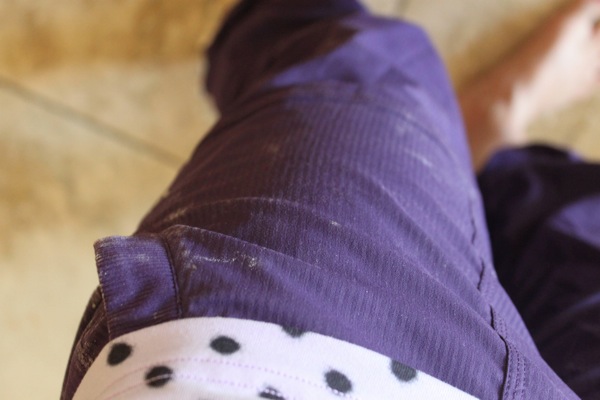 (flour on my yoga pants)
I mixed everything on the patio (my neighbors probably think I'm crazy, but it was during naptime)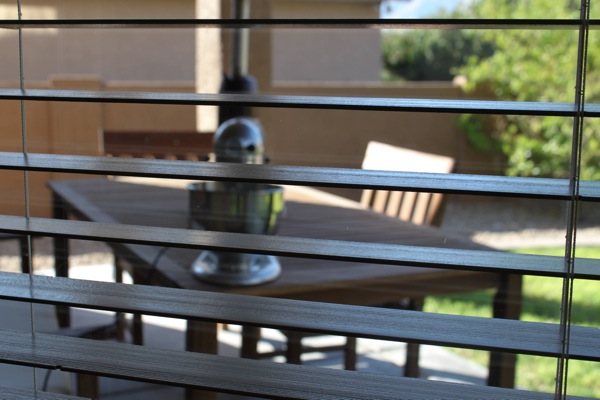 folded everything together gently,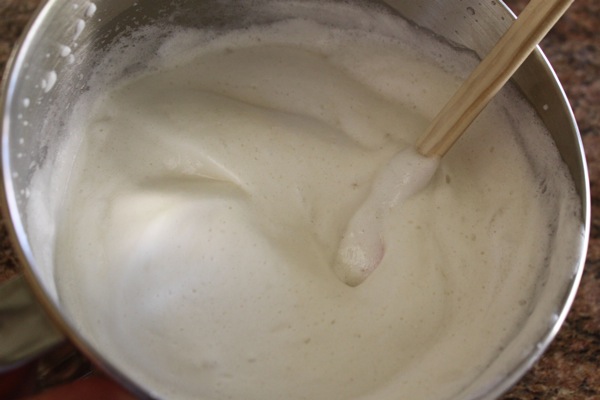 sprinkled some chocolate chips on top, and into the oven it went.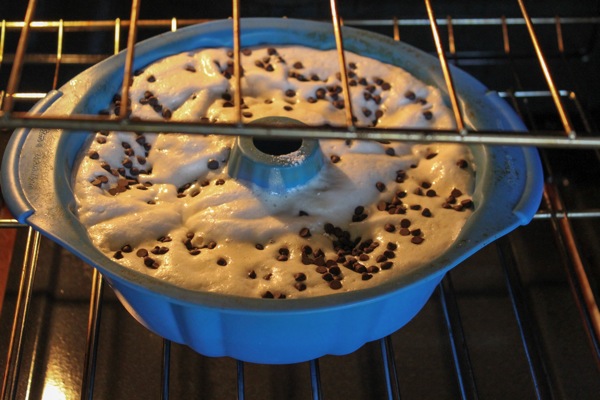 The final result? Pretty heavenly.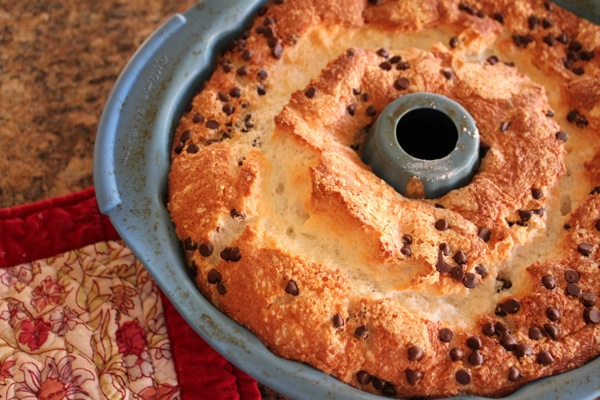 The texture was fantastic -not as great as Susan's, but I'll take it 😉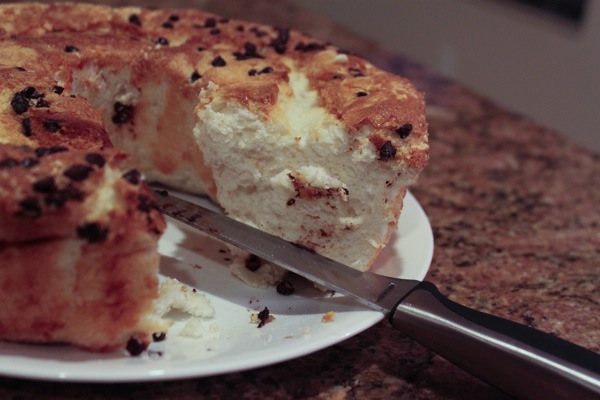 Perfect with my morning coffee, too.
I love angel food cake because it's one of those desserts that reminds me of summer (especially with fresh berries!) and is one of those treats that's naturally pretty healthy.
If you could have any dessert right this very second, what would you choose? Any favorite light desserts? We made these banana s'mores a couple of weeks ago and they were amaaaaazing.
Enjoy your night <3
xoxo
Gina
Caroline update: this weekend was our first weekend walk with a turkey burger bribe for each step. After Caro turned herself into a 40-lb rock statue (she's usually about 15 lbs), she ended up riding in the Bob stroller with Livi, and loved it. Baby steps, eh?