It's almost 6pm and I haven't blogged yet….
or eaten a single vegetable.
I have, however, celebrated my cousin's graduation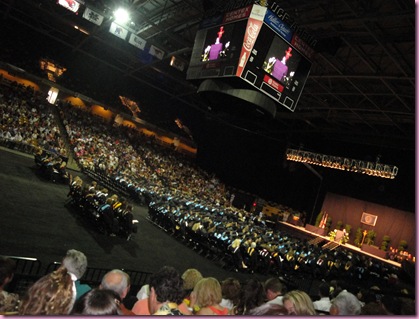 and caught up with the familia <3
One of my little brothers (I have 4) surprised us and caught a plane from Tucson to Orlando with my cousin last night! I wasn't even mad when he jumped on the bed I was sharing with my nana at 2:30 in the morning 😉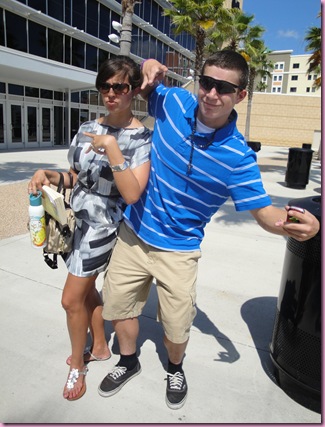 I missed his little face 🙂
Some recent eats:
Black bean soup from Panera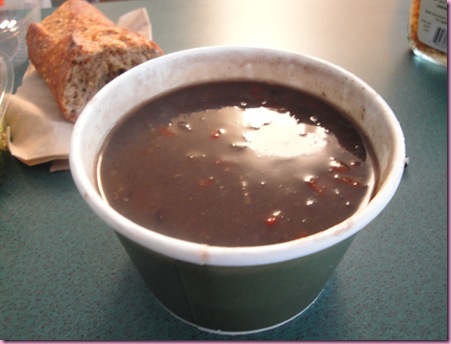 Greek salad with extra veggies, no cheese and crusty wheaty baguette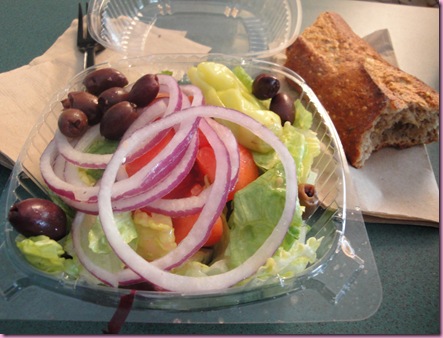 I ate cow's dairy last night, even though I usually opt for goat's dairy. (It's easier for me to digest and cow's dairy makes me break out)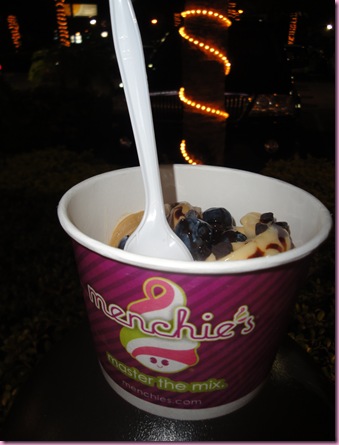 This girl wanted some Fro Yo 😉
We got Menchie's which is by-the-ounce and you get to add your flavors and toppings.
I rolled with mango sorbet (vegan) and some dulce de leche and cake batter (not vegan), with chocolate syrup and blueberries.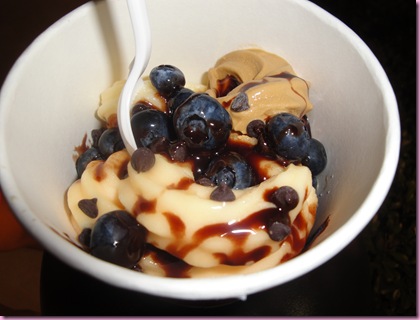 It was glorious…and totally worth the stomach ache and two small volcanoes which have appeared on my face.
Wheat tortilla with almond butter, cinnamon and jelly- try it, you'll love it 😀
Oats from Bizzle with two apricots (from my purse!) and cinnamon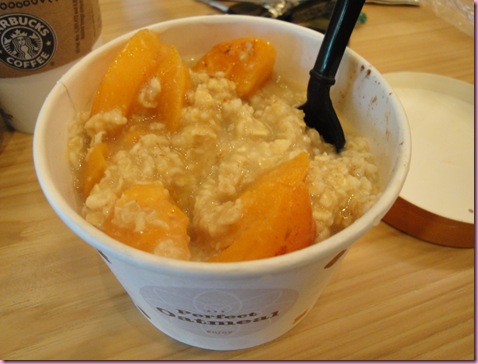 Planet Smooooothie (Something Lizard? Basically peaches, strawberries and ice)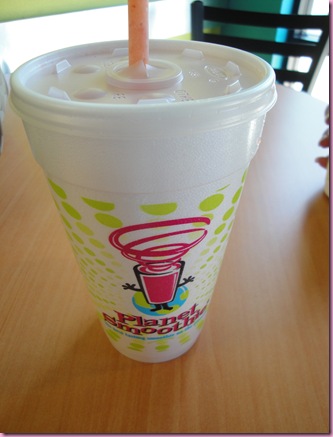 The smoothie tasted *almost* like an Eegee…
If you've ever been to Tucson, chances are that you've had an Eegee. They're slushy drinks and each month, they have a flavor of the month (on top of the usual strawberry, pina colada and lemon). Watermelon (July) is my absolute fave 😀 The thing that makes Eegees totally different from other slushies is the ice- it's super thin and fine (you can drink it from a straw) and they make it with real fruit instead of syrups- the pina colada flavor has pineapple and coconut pieces, and sometimes you'll get an entire strawberry in the strawberry flavor.
Any special food or drinks that you have in your hometown that you love?? For me, Eegees takes the cake. I heard a rumor that you can ship the party sized Eegee packs overnight, in case any Tucson familia is feeling generous heh heh 😉
We're off to my favorite Orlando place for dinner 😀
See ya in the morning <3
xoxo,
G$