Reader's Request: Budgeting Part 1
Hey guys! Hope your Friday has been fabulous 🙂 I'm finally here in Orlando with the fam and have some fun dinner and shopping plans.
But first, the reader's request post on budgeting.
I get a lot of emails about how to make and stick to a budget, especially when you happen to have expensive tastes (in clothes and food!) as I do 🙂 It's definitely a balancing act but you can make it work and save a lot of moola in the process.
Here are some of my favorite budgeting tips and secrets. I doing it in 2 parts (the second part will be up on Monday afternoon) because I've got so much to say! 🙂
Disclaimer: I'm not a financial professional, even though I have a BS in Finance from the University of Arizona. All of this info is from my finance education and personal experience, and is meant to be taken with a grain of sea salt. As always, check with a local financial advisor if you need more help with budgeting and finances.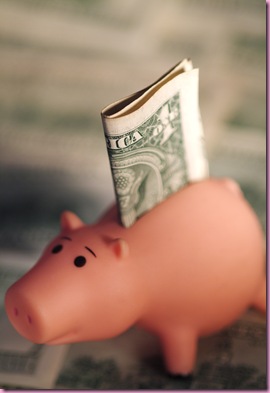 (Source)
For life:
– Decide what is most important to you regarding money. We all have reasons and motivations behind why we want to save money and what we prefer to spend our moola on, so think about your financial values. Are you saving for a big vacation? Want to pay off your car? Make ends meet more comfortably? Have a luxurious retirement? Your short-term and long-term financial goals should be in your focus as you plan your budget and choose to spend and splurge. (In other words, thinking about our Bahama vacay made me put down the new pair of Sevens jeans. Even though our trip was paid for, I couldn't justify blowing more money on designer denim when we had an expensive trip coming up)
– Put together all of your receipts for a month, or go through your bank statement to see where your money is being spent. Write down areas that you can cut back- you'll be surprised on how much money can be wasted with dinners out, movies, takeout and debt interest rates.
– Add up how much you're earning monthly from your job. This is your fixed income. From your receipts and purchases, total up how much you're spending each month for fixed expenses such as housing, utilities, phone, car payments, insurance, student loans and minimum payments on debt. These are your fixed expenses.
– Next, determine how much money you spend monthly (on average) for variable expenses, such as nights out, medical bills, groceries, pet expenses, gas, etc.
Take Fixed Income – Fixed Expenses – Variable Expenses = Discretionary Money  <—- What you have left over after the bills are paid
-From your discretionary income, pay yourself first. This one is so important, especially since money is easier to spend on random things if it's just chilling in the checking account. Set a specific amount to put into savings out of each paycheck, whether it's $25 or $500. Be conservative with the amount, but every little bit adds up. This will guarantee that you're consistently saving money, no matter the amount. We have money drafted out of the checking account into our mutual fund as soon as we get paid. If it's not there, we won't spend it.
– Pay off high interest debt. Find out how much you can contribute over your minimum monthly payment for high interest debt, such as credit cards. Anything extra you can do to get those bad boys paid off is a GOOD THING, and remember every little bit counts. Credit card interest = money in the trash
– Whatever you have left, subtract a conservative amount (to invest, save and/or donate to a charity of your choice) and then divide by 4. This is your weekly allowance 🙂 This is the money I use for fun random stuff, like clothes, spa treatments, girls nights, etc. Sometimes I spend all of it and other times I don't, but it all balances out.
– If you're super nerdy like me, make an Excel spreadsheet with a column for money coming in and out (and when payments are due) and at the bottom, list your goals. If you want to pay off a credit card, put the balance you have left on the bottom of the screen and you can watch it dwindle away as you make payments each month. I make an Excel budget for each season, send it to the pilot to look over and we make changes as necessary, and it's kinda fun to keep track of things together. This way, we also make sure that payments aren't late for bills and stuff of the like, and can save for fun things, like vacations 😀
– Make sure to have at least one savings account, whether a traditional savings, money market, CD, IRA or another form of retirement savings like 401(k).
-When I'm shopping for clothes, food, whatever, I try to be extra savvy about spending.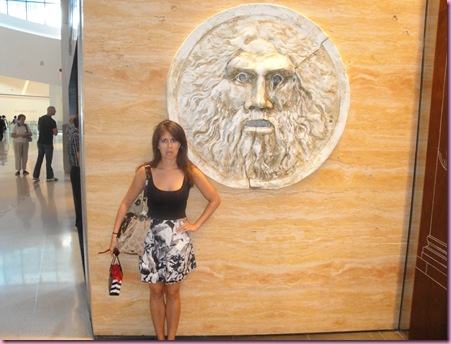 In part 2, I'll go over my food moola saving tips, but for fashion stuff:
Splurge on designer classics save save save on trends. Designer jeans are 100% worth the hefty price tag- they fit AMAZINGLY and I wear them until they fall apart, which takes a long time 😉 Trendy stuff isn't worth the high price when it will be out-of-season soon. My skinny jeans are from Forever 21 and I'm pretty sure I paid $12 for them. This way, I won't be sad when they're donated to Goodwill next season.
Same goes for purses- splurge on classic and save on trendy. Since I was in college, I've treated myself to one designer purse each year (I had 3 jobs in college so I could afford it). The pilot gets me a purse each year on my birthday and the designer bags last forever. Trendy purses come from Forever 21 and if you find one that you love and looks great, no one will know you paid less that $20 for it.
Shop at the end of the season. Try to scope out which styles will still be in style for the next season (usually the magazines and hype is already out) and dig through the clearance racks. For example, I knew that maxi dresses would still be in style even though it was winter and way too cold to wear them. I got two maxi dresses from Off 5th (original price for each $180) for $42. Total. TJ Maxx, Nordstrom Rack, and Ross also have awesome finds if you're willing to treasure hunt.
Use coupons! Many stores ask you for a phone number or email address when you check out- GIVE IT TO THEM! I get SO many store coupons in the mail and sometimes I use them, sometimes I don't, but the discount is there if you want it! Express sends me coupons all the time and I use them for a lot of my Express finds- $50 off $150 is an amazing deal.
Google is your friend. If you're an online shopper like me, retailmenot.com has a list of all of the current discount codes for many stores. Almost every time I purchase something online I get some type of discount and/or free shipping. Just google "store name coupon code"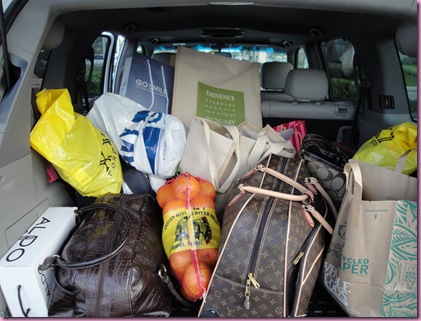 So there are most of my tips for "life budgeting". Any money saving tips you'd like to share??
Part 2 on Food Budgeting will be up on Monday afternoon.
I'm off to dinner!:D
xoxo,
Gina