That song has been stuck in my head ALL DAY. I just love it 🙂
The only wild animal picture I have today: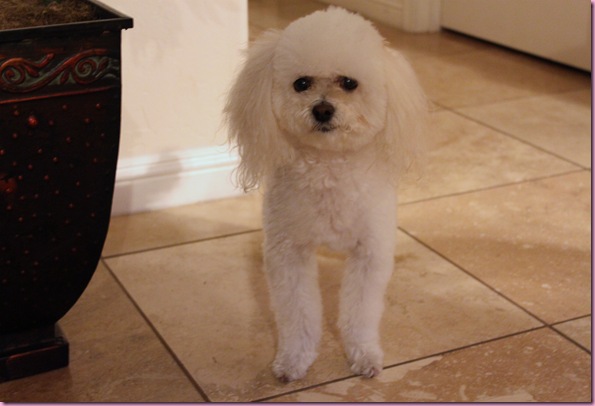 So there ya go.
Later this afternoon, the Pilot, Liv and I headed to the mall to get my bro's birthday presents- he turns 17 tomorrow! He's always been so "little" to me.. even though he's driving now and can bench press his body weight :/
While we were at the mall, we meandered into a few other stores: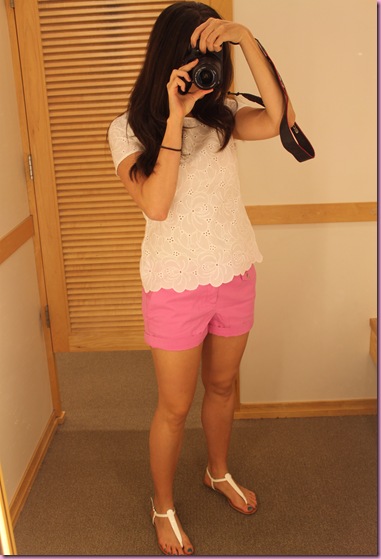 I always seem to forget about LOFT, but the 40% off everything sign was like a beacon in the night.
And then we met up with Kyle at Chipoddle for dinner: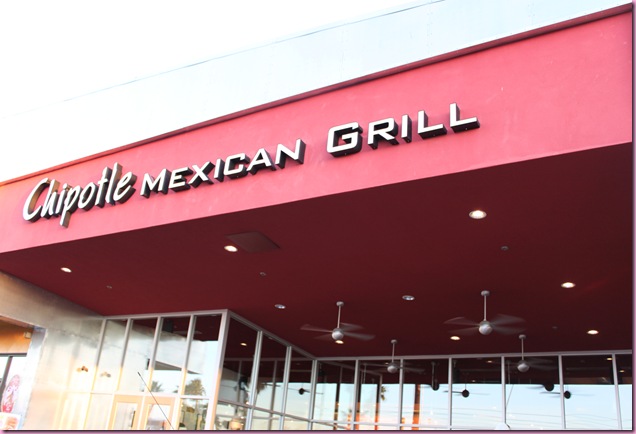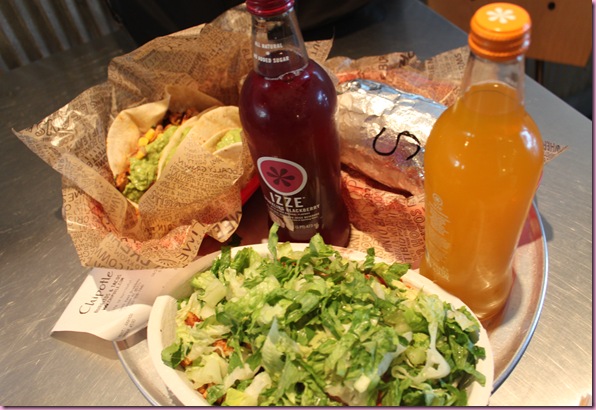 The usual chicken salad with black beans, lettuce, hot and mild salsa, double guac, more lettuce and an Izze blackberry drink
So good, and I saved a little salad to have as a snack in between classes tomorrow.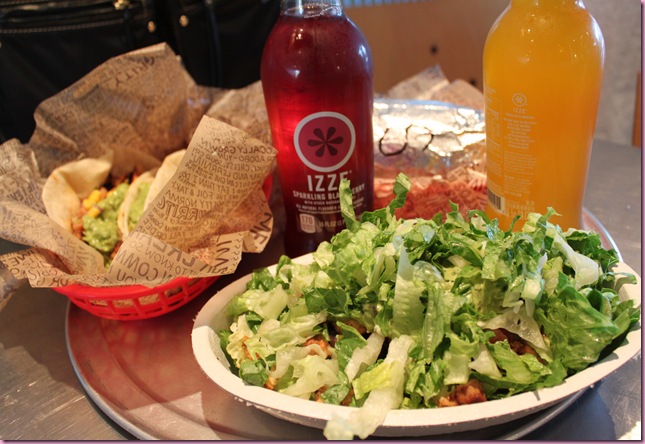 I was going to gym it up tonight since I've had two off days this week, but feel like taking it easy at the casa instead. It feels like a good night to hang out, catch up on some emails and work stuff, and choreograph for Zumba.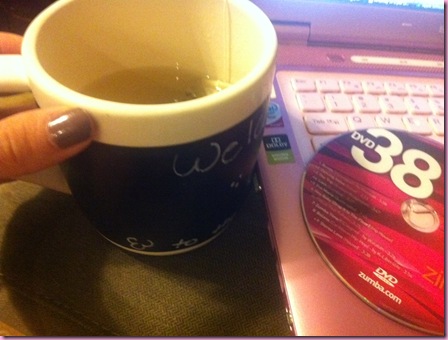 Every month, we get a CD with new music, and every other month the CD has an accompanying DVD with choreography. The DVDs have two different options: a one-on-one instruction that includes a breakdown (geared towards those who don't have a dance background or want to learn the choreography slowly) and a live class, which has entirely different choreography (no breakdown for the live class- you watch and memorize if you want to use it). Sometimes the CDs are atrocious, and other times, they're amazing. It's kind of a gamble.. you never know what you're going to get.
I usually like 1-2 songs each month, but sometimes I don't use any at all and just come up with my own stuff. That's the beauty of Zumba: the CDs and preset choreography are there if you want to use them, but you also have the freedom to come up with your own moves and use your own music. It's especially easy to find new music when your favorite Pandora stations are Juanes and Pitbull 😉 This month's DVD is terrible (sorry, Zumba) but I really like the first song. Hopefully I can come up with something fun before class tomorrow. I'll also post my new stretch playlist using your suggestions when I get it together 🙂
Hope you have a lovely night!
See ya tomorrow <3
xoxo
Gina
What are you up to this weekend? Any fun fitness plans?
We've got my bro's bday lunch when I get off work tomorrow, my friend Michele and her baby are coming in tomorrow for 6 MONTHS –I'm so excited!!- and a Zumbathon on Sunday.