Hi guys! Happy Monday!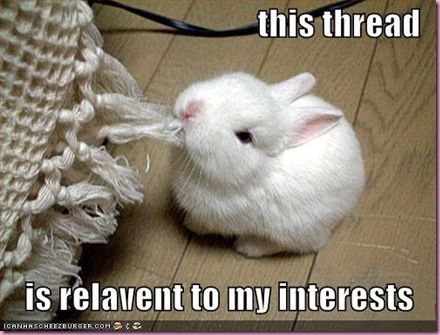 (Source)
(Yes, "relevant" is spelled incorrectly… still funny, though)
Did ya'll say "rabbit" three times when you got out of bed?? My nana said that it's good luck to do that on the first of the month, and in my quarter century of life, I haven't remembered to do it one time. Hahah.
I can't believe the Winter Shape Up is over!!!!
For those of you who weren't able to join in the Shape Up fun, here are all of the workouts: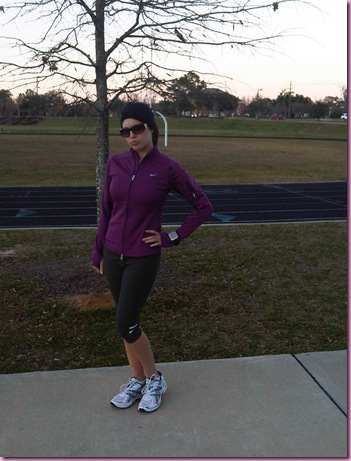 Here's what some Fitnessistas had to say about the program:
I loved participating in your Shape-Up! I've always tried to do strength training, but I generally get bored and frustrated by my lack of results pretty quickly. I'm a cardio queen, and while I know strength training is important, I've never been able to stick to it until now! I followed your plan for all six weeks, and I love how strong it made me feel. By the time the supersets and week 1 repeat came around, I was amazed at the fact that the weights really did feel lighter! What I liked most about the plan was that it was all fairly simple moves that didn't require a ton of machines or equipment. I'm intimidated by the macho dudes at the gym, so I loved that I could do all your moves on a mat with just a few items! I've started to see some muscle definition in my arms that I never had before, and I feel great! I plan to start the shape-up from the beginning again this week, doing the intermediate/advanced moves instead of the beginner ones. You've got me on a kick 🙂

-Gabriela
Thanks so much for the shape up! I looooove your blog and my mom and I have been anxiously waiting for the new shapeup to shake up our winter workouts. Today was my first day of working out in the morning, before work and I feel so energized and wonderful after doing the circuit!

-Kendra
I've been reading your blog for awhile, and recently began to use the Winter Shape-up workouts you created.  I just wanted to thank you for taking the time to make these up for your readers, and tell you how much I've been enjoying doing them!  I work out regularly, but never really know what to do in the form of weight training.  I know that I need to change things up all the time to see results, but I just didn't really know what to change to!  I've been doing your workouts for the past few weeks, and I think it was just what I needed to get over the "hump" of plateau.  I really appreciate you taking the time to put together these workouts (and posting all of the videos that go along with the exercises).

-Lori
my name is Maren and I am a senior at the UCSB in Santa Barbara California. After the holidays I was looking to really spice up my workout routine and winter shape up came just in time! I originally started doing it myself- but as soon as my friends found out and saw my results they were eager to join! The group I now workout with ranges from 3-5 girls and we take over that campus gym like nobody"s business! One guy even asked us what we were training for since apparently we look like pros- thanks to u! This workout routine has brought my friends and I all closer together and has been such a good stress reliever! Can't wait to try the supersets today- the girls are gonna love em!

-MareBare
Pretty good stuff 😀
I really hope that everyone had fun and saw some awesome results from the program! I'm proud of you and please don't let the fact that the Shape Up has ended stump your progress. Keep it up, yo! I promise to have more workouts coming your way… one within the next couple of posts, actually 🙂
______________________________________________________________________________________________________________________
Giveaway Time!
So in one of my last Finance classes at the U of A (a grad-level investments class), every week that our portofolio beat the market, teach brought us bagels. It made us all really stoked…especially since it was a 3 hour class.
I'm swapping out bagels for 'roons….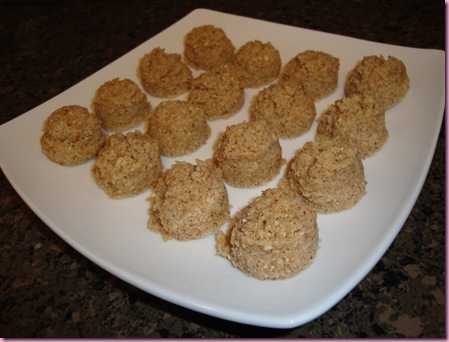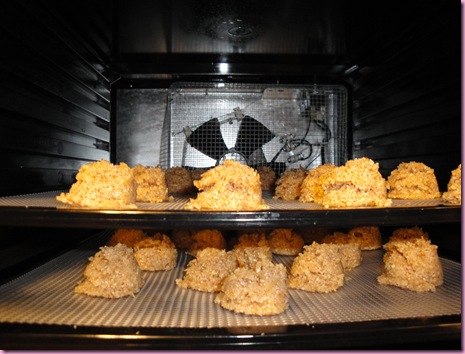 Remember when I had a giveaway to say thank you for making January the best month in Fitnessista history??
Well February blew January away 😀
So I'm going to continue the tradition and giveaway a batch of macaroons (super-roons, chocolate almond butter or blonde) to a lucky Fitnessista reader (and whatever other goodies I decide to throw in there).
All you have to do?
Leave a comment and tell me three things that make you happy.
I'll go first:
1. My pilot, puppies, friends and familia
2. Zumba
3. Breakfast cookies
*Winner will be chosen tonight at midnight EST
I'm off to do a 20-minute yoga podcast, then head to work.
See ya this afternoon <3
xoxo,
Gina