Hey everyone! WHOA! Looks like ya'll want some macaroons 😀 I love reading about the things that make you happy. Keep those entries rolling in and I'll announce the winner in the am.
Today has been bueno, but I woke up with eye goobies (seksi, right? haha), a sandpaper throat and a stuffy nose. The allergy punks are back.
I decided to fight whatever it with some green elixir: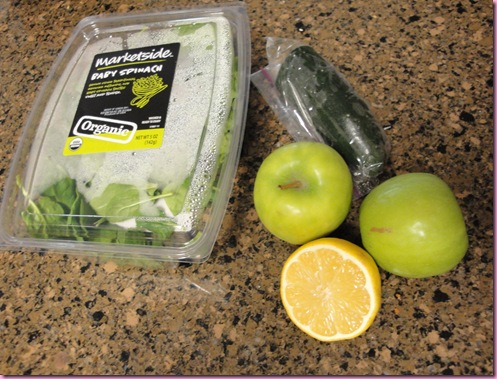 All into the juicer and stirred up with 1/2 T coconut oil and 1/2 t spirulina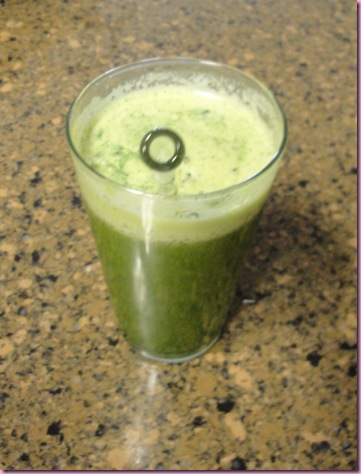 Glorious.
I checked emails and the blog world, then made some raw oatmeal and a trough of tea before heading off to work.
Last night, I had put 1/3 cup oat groats to soak: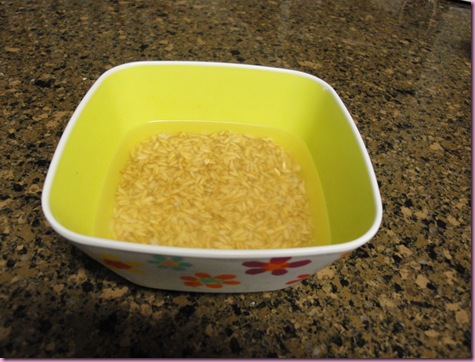 I drained the oats, put them into the food processor with 1/2 banana, almond milk, 1/2 scoop vanilla Sun Warrior, mesquite and cinnamon, then topped the mixture with the other banana half (sliced) and a blob of almond butter.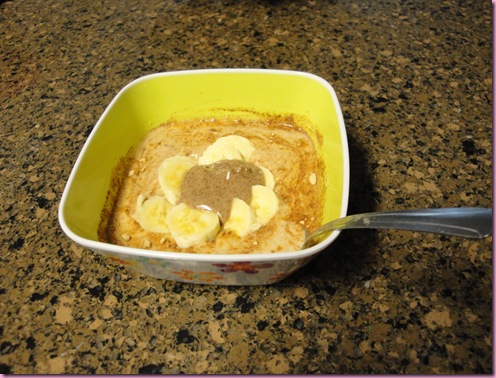 At the gym, it felt so weird to start the day without a strength workout and gab fest with the girls (I'm taking the week off since the half mary is next Sunday). I made some phone calls and set up a boatload of training appointments, then hit up Wizzle for some groceries.
The pilot has been working like crazy lately, so I thought I'd surprise him with White Enchiladas to greet him when he comes home.
The sauce: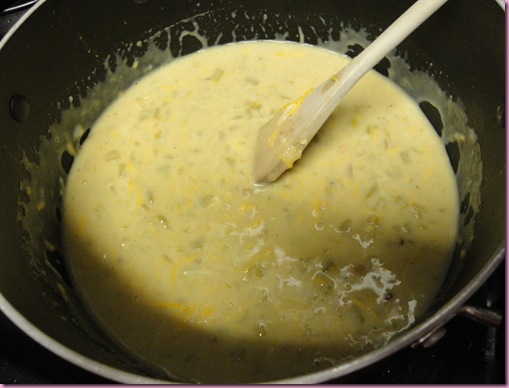 The enchi's before the blanket of cheese: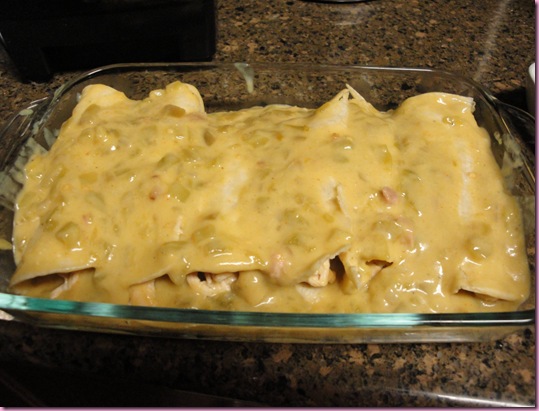 I baked them covered in foil for 20 minutes at 375* and all he has to do is bake them for 15 minutes, remove the foil, then bake and additional 15 minutes when he gets home.
For lunch, I was anxious to whack into the organic head of cauliflower I purchased.
I made my Raw Apricot Mint and Cauliflower Rice Dolmas using soaked organic raisins in lieu of the apricots and romaine leaves instead of the chard.
They were pretty stinking delicious: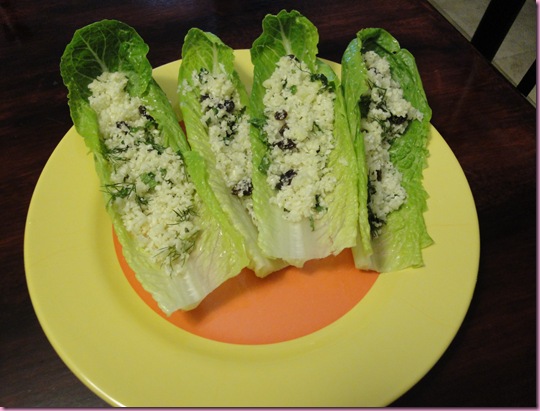 (x4- every time the plate was empty, I refilled until the rice was gone)
I went back to work for a while and am now chilling at the casa, snacking on millet bread and choreographing for Zumba.
Hope you're having a wonderful day  <3
xoxo,
Gina
Zumba Song of the Day: "Los Campeones de la Salsa" by Willy Chirino