Hi friends

Happy Sunday to ya. Hope you're having a beautiful day.
I started mine off with some brown rice French toast, with organic butter, maple syrup and blackberries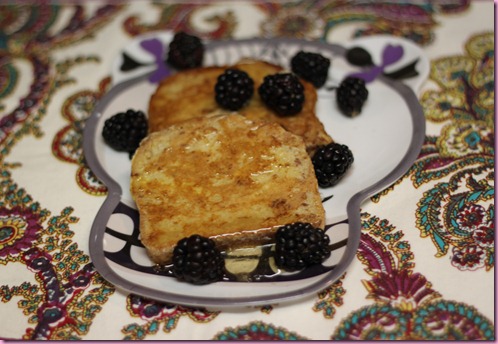 it was uhmazing.
After my breakFEAST, I met up with some friends at the U of A mall for some outdoor yoga.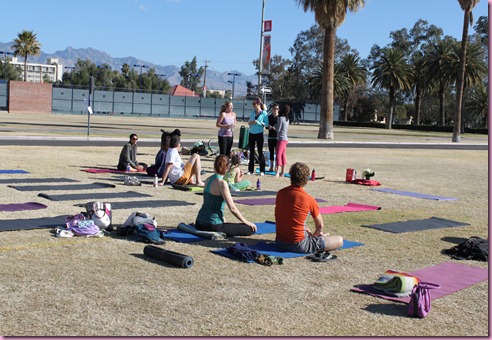 My friend Liz put the event together as a way to gather donations for the victims of the Tucson tragedy, and also send love and good intentions to everyone who was affected.
3 teachers led us through the 90-minute practice– each one taught for 30 minutes and we followed with a meditation.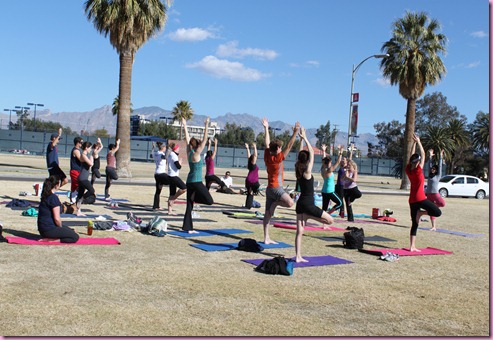 I tell you, my friends, NOTHING in the world feels like a sweaty savasana, outside on the mat, with a cool breeze running over your body. I felt so gloriously alive. We're hoping to make our outdoor yoga sesh a regular thing.
When I got up to leave, my legs were total yoga noodles- lurve.

After yoga, somehow I ended up *here*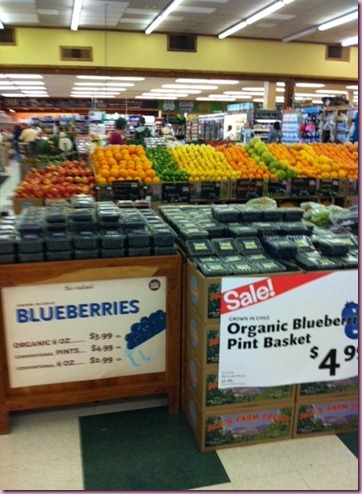 (Pretty sure my body has a Whole Paycheck radar.. I'll just appear there, I have no idea how it happens)
I got a few groceries for the week, but am going to get the rest of the goods at Trader Joe's and Sunflower Market. On the car ride home, I munched an amazeball: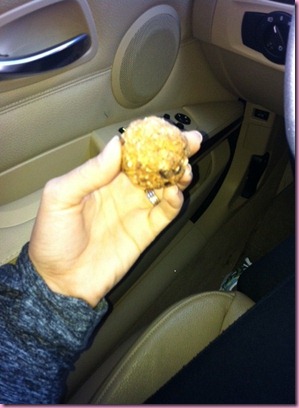 (Snack of the year award- make these asap, mmm k?)
and 3 gluten-free chocolate chip cookies. They were still frozen and I had to gnaw at them with all of my might, but they were delicious. I figured since I'm starting the doctor detox thang tomorrow, I might as well live it up a little.

A few days from now, when I'm really wanting a cookie, I'll be glad I had a few right before it all started.
We're driving to the mall right now – the plan is to spend the rest of the day running errands and getting the 2nd Winter Shape Up workout and meals together. Stoked

Have a great day <3
xoxo
Gina
Something to think: A lovely reader Lauren sent this quote to me, and it hugged my heart:
"Distance is not for the fearful, it's for the bold. For those willing to spend a lot of time alone, in exchange for a little time with the one they love. It's for those who know a good thing when they see it, even if they don't see it nearly enough."