Hey guys! How are ya?? The weekend is in sight! Anything fun planned?
Last night, I felt SO much better, so I did something that I haven't done in almost 3 years:
I took a yoga class here in Valdosta.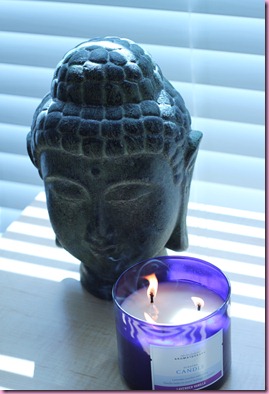 My last yoga experience included the teacher saying things like, "If you want, you can do a triangle like this. Or, you can do a tree pose like this. Or make a pretty butterfly… like this." ?!?!?! I walked out of the class after 15 minutes.
Last night's class was great though! It was a very beginner-level power flow class, but it was what I needed after feeling wonky all day.
When I got home, both dogs got baths.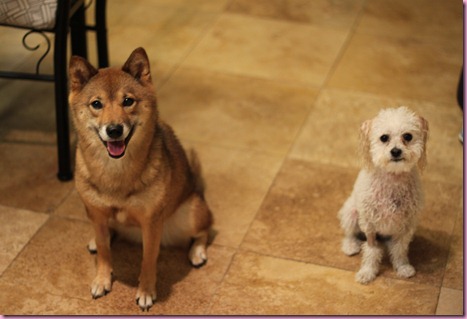 Usually after a bath, the Pilot and I will blow dry Bella so she doesn't get cold and her hair looks straight and pretty.
Well, the Pilot wasn't home and Bella would NOT let me blow dry her. She sprinted laps around the house instead.
Little punk 🙂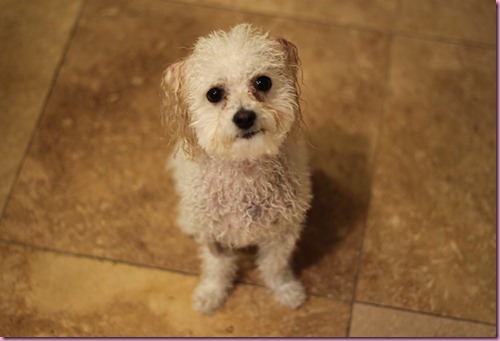 Hahaha.
This morning, I had to make a b-fast cookie featuring the Butterscotch extract Sabrina sent me.
Butterfinger Breakfast Cookie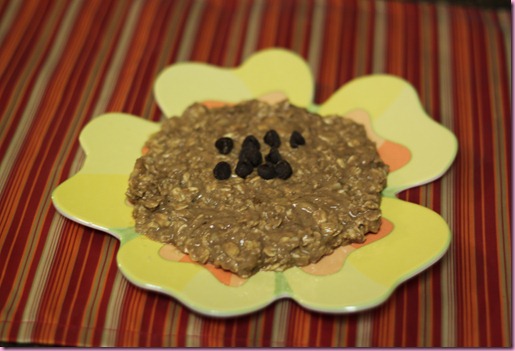 I know, right?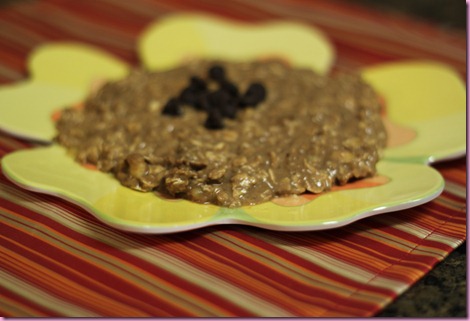 -1/3 C oats
-1 T almond butter
-1/2 scoop protein (I'm using Nutribiotic until my Sun Warrior gets here)
-1/2 T raw cacao powder
-1/2 T lucuma
-1/2 t butterscotch extract
-splash of almond milk
-1/2 smashed banana
-some choc chips
With gingah tea: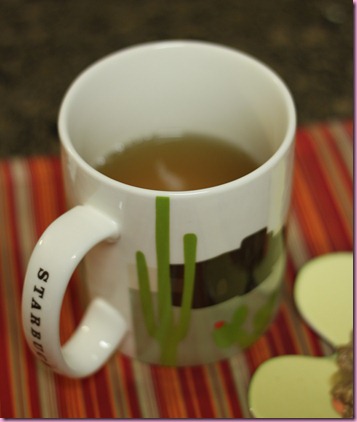 I'm off to do the car registration thang, pack up for our Orlando vacay weekend, and go to the squadron for a meeting with the Pilot and his boss. Hopefully he'll be able to tell us about our life and where we might be living in the spring 🙂
Out like sauerkraut.
xoxo,
Gina
Something to read:
–10 Healthy Ethnic Cuisines (guess what #5 is??)
–Get Motivated to go for that Run
–Killer Exercise Ball workout (LOVE all of these moves!)