Helloooooo blogettes (and blog-udes? Haha) 😀 HAPPY SUNDAY! Hope you're chillaxin' it up on this lovely day.
We're enjoying ours from the car: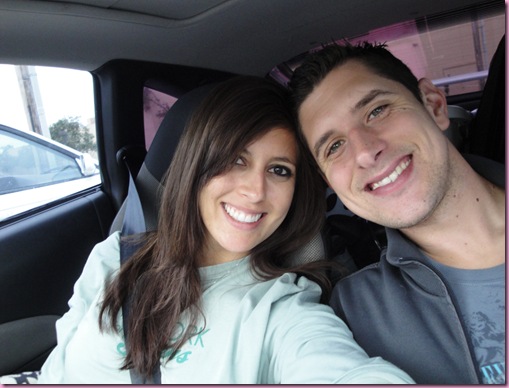 And I'm rocking my new shirt from 105degrees: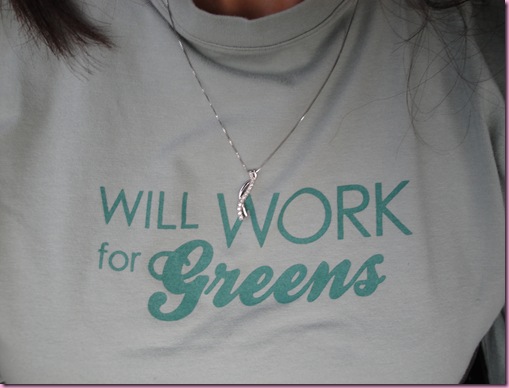 (They had a lot of cute ones including: smooth(ie) operator, cool food(ie), and "I'm rich.. in enzymes")
We're on the road AGAIN (and sing that song every time we get into the car for a road trip – it's kind of a joke because we travel so often). We bid adieu to the wonderful Okie (thank you Okie, you were good to me) and started our drive to Little Rock where we'll be staying the night.
Just crossed into Arkansas: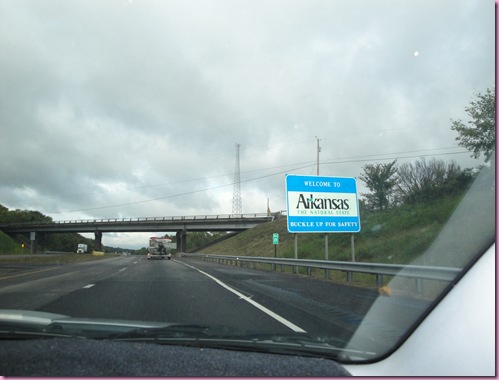 Before leaving Okie, we had one last meal at 105degrees with the Pure2Raw girls.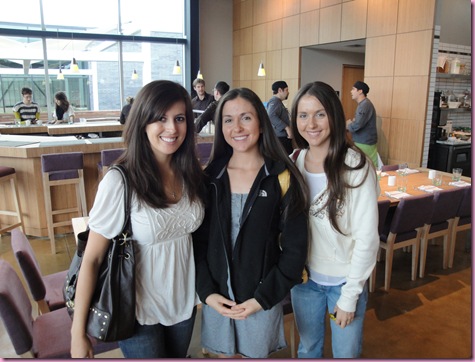 I'm going to miss them so much! Thank you for being my workout buddy and hotel neighbor, Michelle 😀
I started with a carrot, apple and beet juice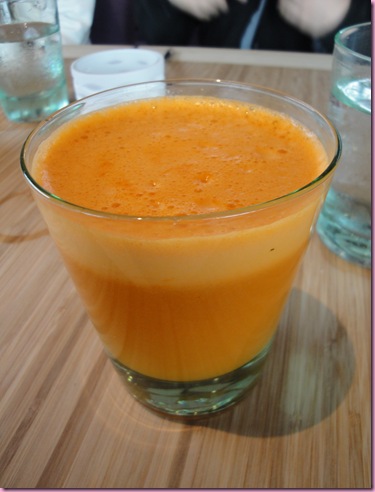 And had the granola parfait (raspberry almond granola layered with coconut yogurt)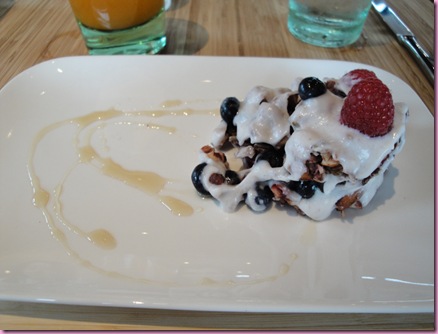 I love how they plated the parfait instead of serving it traditional bowl-style.
The pilot got the raspberry beignets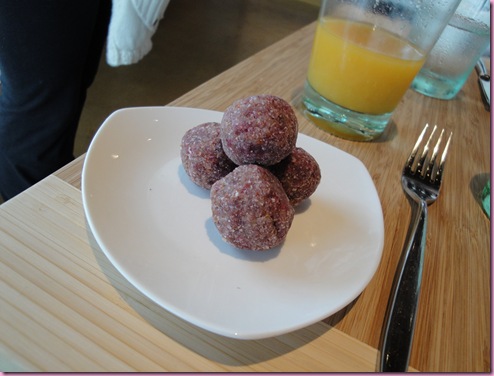 And my favorite blueberry pancakes, which he claimed were like banana-flax fruit roll-ups 😉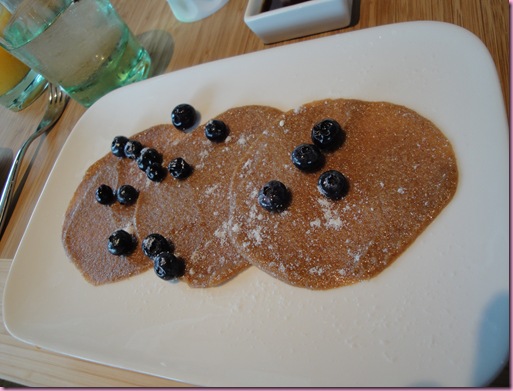 Such a delicious meal 😀 The best part was when Kelly, the pastry genius I worked for brought out two pecan tarts for the pilot and I and a dish of my favorite truffles to take on the road.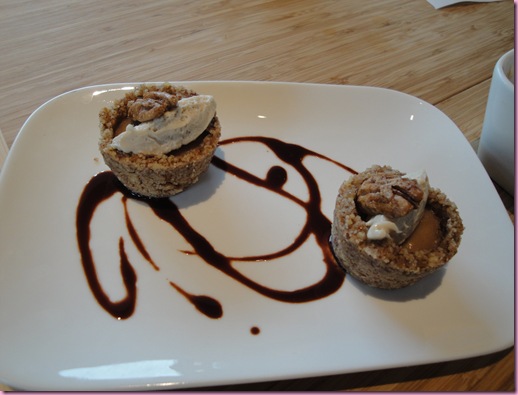 Dessert with bfast? Um, yes please 😀 They were amazing.
After our glorious meal, we stopped by the health food store to get some food necessities for the trip, packed up my mess of a hotel-casa, and got on the road.
His and Hers kombucha: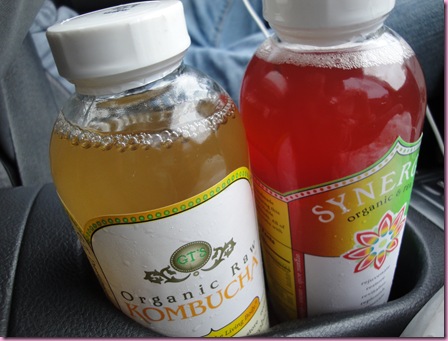 The pilot had Schlotsky's, I munched an apple: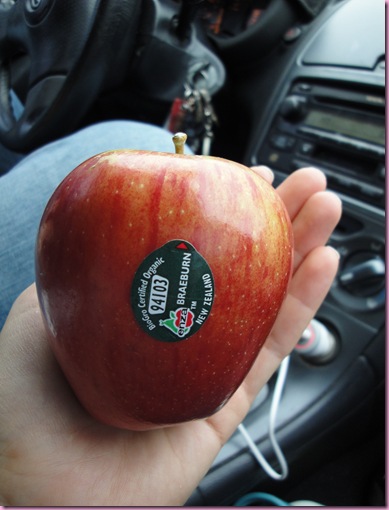 And a salad from Chipotle (aka Chipoddle), with lettuce, a little black beans, pico, and guac.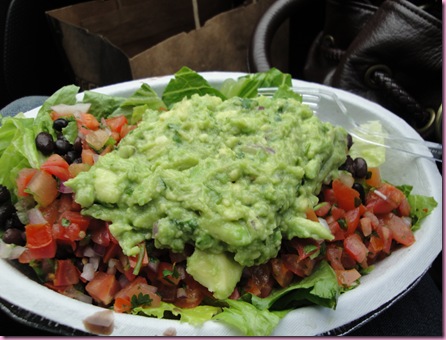 For the first time in the history of Gina, I couldn't finish the whole thing. It was ahhhhmazin' though 😀
So we're stopping in Little Rock to stay with the MIL for the night and are hitting up a place called Vino's for dinner. I browsed the menu on the crackberry and was less than surprised to see a lack of anything I'd want to eat, save for the red vino of course. The pilot said it should be easy finding me some foodie since it's in "a total hippie area". I totally beamed and said, "You had me at 'hippie'". I think it should be ok, I never seem to have a problem finding food I'd like to munch 😉
Have a great night!
Much love,
G$
Today's tip: On days like today has been for me where I didn't have time to hit the gym (but wanted to!), I always try to do some "moves" at home before bed. My favorites are planks, push ups (or wall push-ups), calf raises on a step, chair tricep dips, lunges, wall squats, and frog crunches. The pilot is used to my hotel or in-law workout antics.. before we go to bed and are just chilling in the room, I'll do a quick room workout before crashing out. This way, even if I don't have time for a traditional workout and am stuck in the car all day, it feels good to get moving just a little bit. Remember, everything counts 😀