Hi friends

Glad you all got a laugh from our fail of the week (year?). I'm still snickering about it.
Monday was pretty good to us. Liv and I ran errands and shared a Jamba Juice, went to her baby gym class, the day ended in bubbles: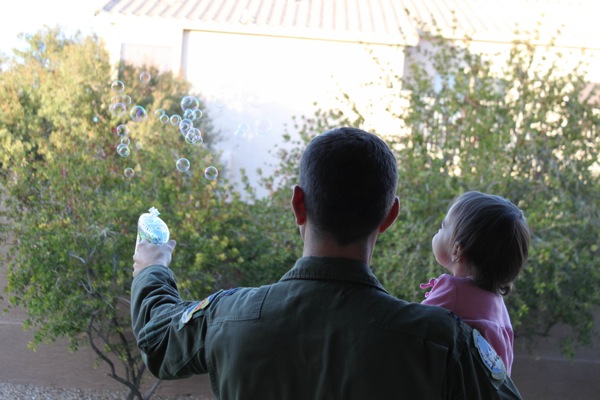 and last night, I got the chance to hang out with a good friend whom I've missed like crazy. Marisa is in town for a few days, and just like old times, we took a dance cardio class at BreakOut Studios (<– if you're in a Tucson, take a BreakOut class- it will rock your world).
The music was deafening, the moves were extraordinarily sassy and I got to dance next to my friend (along with two friends from work who were in class, too!). It was awesome:
A smiley face to punctuate the evening: dinner was already (almost) served.