Hi friends! How's the day going? Thank you so much for chiming in with your productivity tips this morning.
Speaking of productivity, mine has been LOW today… because it's 1:30pm and P is taking her first nap. Her energy is admirable, and it's hard to be like, "Why aren't you napping?!" when she's smiling and cracking up the entire time. I tried to rock her and sing her a lullaby, and it resulted with her entire hand in my mouth while she belly laughed. Successful.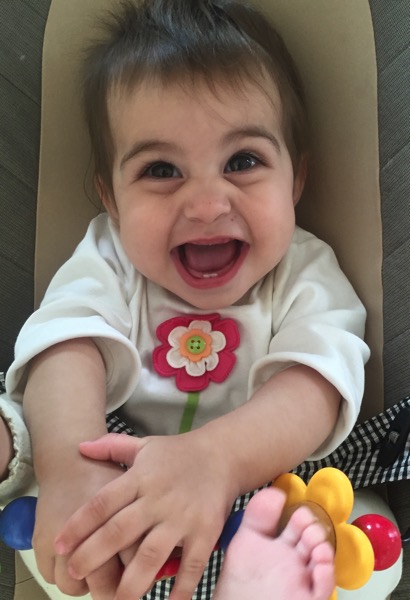 Speaking of energy/stamina:
You guys. I'll stop mentioning this eventually, but I'm having to WORK to get back my cardio endurance. Teaching spin killed me last night. I had to get off my bike twice to walk around for a second, just to catch my breath. It also didn't help that the entire class was packed, so I was feeling really pumped, but my body couldn't keep up with me. I'm listening to what it's telling me, and easing into everything. As tempted as I am to go crazypants, I don't want to regret it later.
I was pacing around the kitchen last night, telling the Pilot about my realization that spin is really hard, and he reminded me of the great fitness legend:
"When your baby bangs grow out, you will be strong again."