Upper body circuit workout
Hi friends! How's the day going? Thank you so much for chiming in with your productivity tips this morning.
Speaking of productivity, mine has been LOW today… because it's 1:30pm and P is taking her first nap. Her energy is admirable, and it's hard to be like, "Why aren't you napping?!" when she's smiling and cracking up the entire time. I tried to rock her and sing her a lullaby, and it resulted with her entire hand in my mouth while she belly laughed. Successful.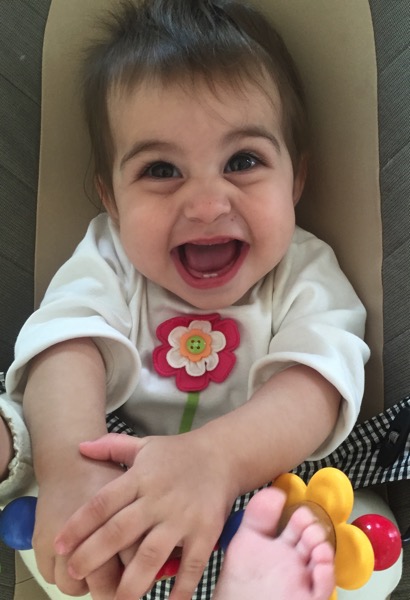 Speaking of energy/stamina:
You guys. I'll stop mentioning this eventually, but I'm having to WORK to get back my cardio endurance. Teaching spin killed me last night. I had to get off my bike twice to walk around for a second, just to catch my breath. It also didn't help that the entire class was packed, so I was feeling really pumped, but my body couldn't keep up with me. I'm listening to what it's telling me, and easing into everything. As tempted as I am to go crazypants, I don't want to regret it later.
I was pacing around the kitchen last night, telling the Pilot about my realization that spin is really hard, and he reminded me of the great fitness legend:
"When your baby bangs grow out, you will be strong again."
We still have a ways to go there. Haha.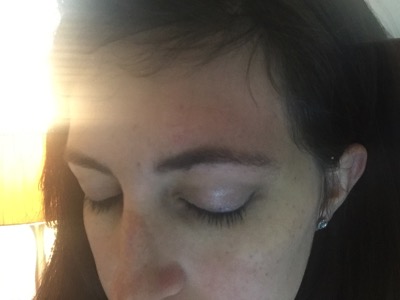 (Please to ignore my eyebrows. K thanks.)
Here's an upper body workout I did recently! I combined some of my favorite moves into a circuit, and it was a serious burner. The best part: it only took about 20 minutes.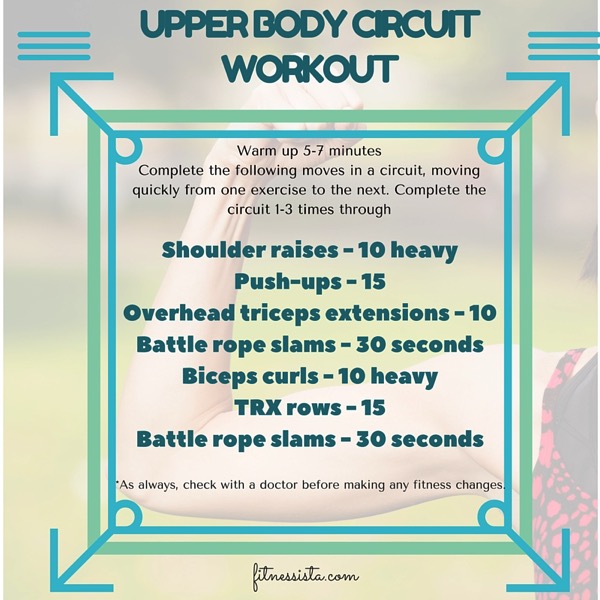 In dinner news, we've had some amazing dinners so far this week, including this Paleo recipe. (<— her photos are beautiful. Mine are subpar, but I was also giving P bites of dinner while listening to Liv regale me on the horrors of Brussels sprouts.)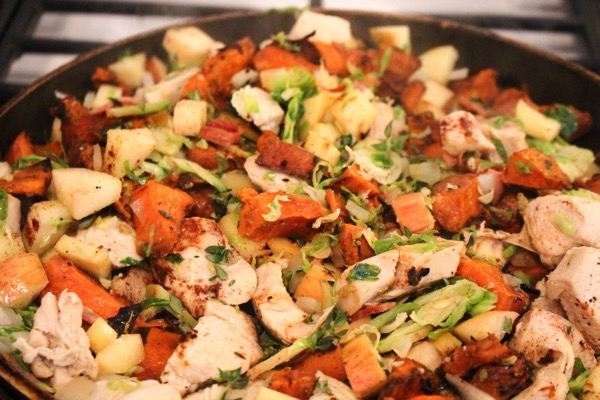 I followed the recipe pretty much exactly, and combined turkey bacon, onion, brussels sprouts, baked sweet potato cutes, garlic, apple, chicken, thyme, and a little cinnamon. I loved all of the harvest flavors, even in the beginning of June, and couldn't help but think how wonderful it would taste with some fresh sage. It has made a produce and protein-packed lunch option since it's so easy to reheat leftovers and eat.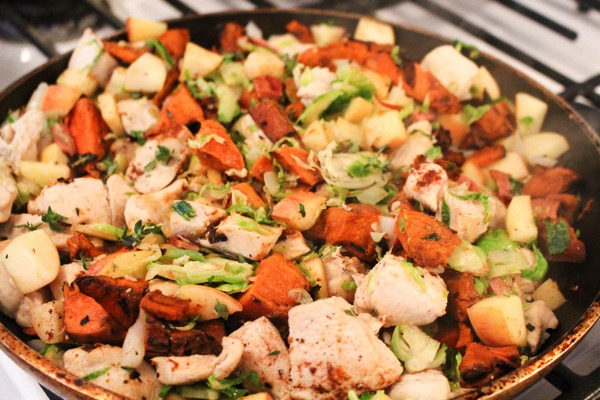 Just wanted to pop in and say hello. See ya in the morning with a fitness find!
xoxo
Gina
Today's workout jam: I played this for a hill climb last night, and LOVED the lyrics, the drum beats and the steady tempo. It's one of my newest favorite workout songs: