Hi friends 🙂 Glad you all got a laugh from our fail of the week (year?). I'm still snickering about it.
Monday was pretty good to us. Liv and I ran errands and shared a Jamba Juice, went to her baby gym class, the day ended in bubbles: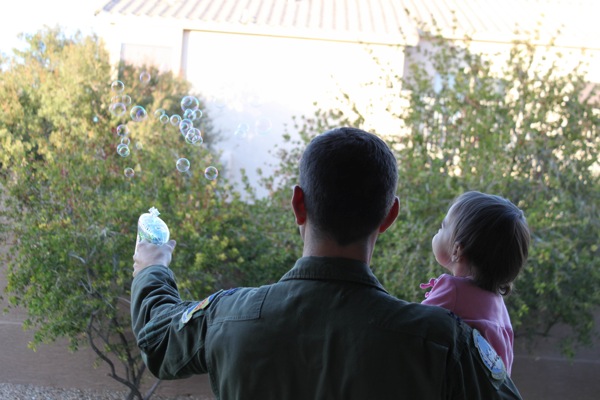 and last night, I got the chance to hang out with a good friend whom I've missed like crazy. Marisa is in town for a few days, and just like old times, we took a dance cardio class at BreakOut Studios (<– if you're in a Tucson, take a BreakOut class- it will rock your world).
The music was deafening, the moves were extraordinarily sassy and I got to dance next to my friend (along with two friends from work who were in class, too!). It was awesome: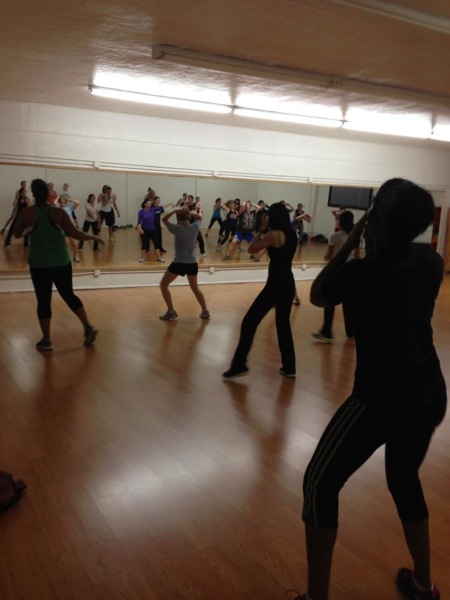 A smiley face to punctuate the evening: dinner was already (almost) served.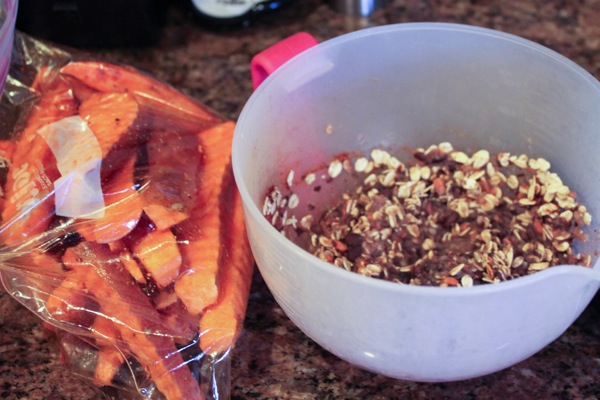 Lately I've been prepping dinner while Liv eats lunch. She's happily occupied and safely in her chair, so I can quickly blend, chop and season components. It's been working out well- I'll play some music and talk to her (or do my standard craycray dance moves), and she'll sometimes help with dinner when she's finished eating.
She makes the best sweet potato fries 🙂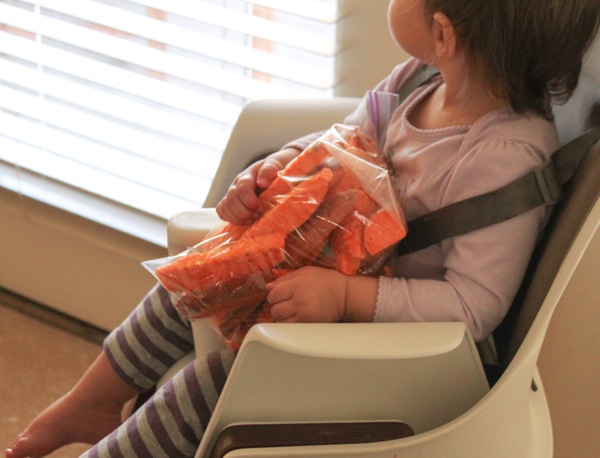 I prepped a burger/fries salad to enjoy when I got home from dance, but ended up eating a burger a la paper towel (with a giant blob of ketchup) and almost all of the sweet potato fries that were left off the pan. I also took a pic of said salad, but it's too blurry and yellow to post. Instead, here's this giant bowl of popcorn and some wine: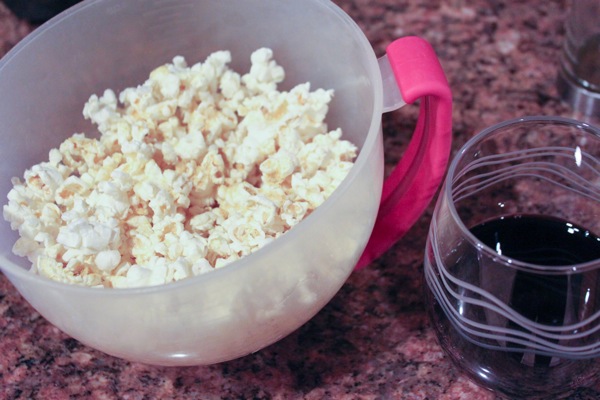 Today's salad lunch is in the fridge, already waiting for me.
Also waiting for me: some iron-pumping! I'm ready to get in my upper body and HIIT workout today. Who's joining the party?
Here's what's on the agenda: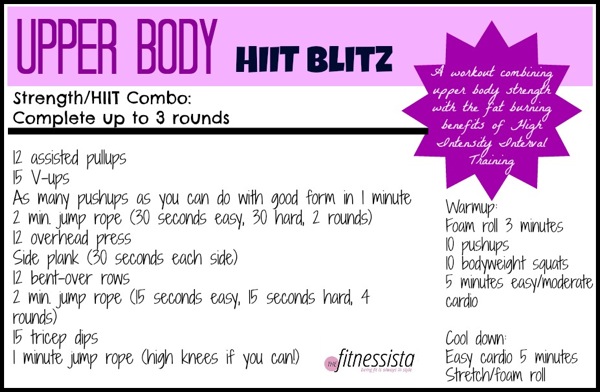 (Of course, check with a doc before making any fitness changes)
If you could pick one arm exercise as your favorite (or one you love to hate), what would be your #1 choice? Mine is definitely the assisted pull-up. It really works my back and biceps, and there are a lot of ways to switch it up (switch grips, tempo, isometric holds and really lowering the counterweight).
Hope you have an amazing day! See ya later with a raw jalapeño crisp recipe.. they came out pretty dang delicious.
xoxo
Gina