032: Seed Cycling with Ali Damron LAc
On today's episode, I'm chatting with Ali Damron, LAc all about seed cycling, balancing hormones, and SLEEP. <— my favorite thing in the world
Full transcript will be available here by Wednesday afternoon to download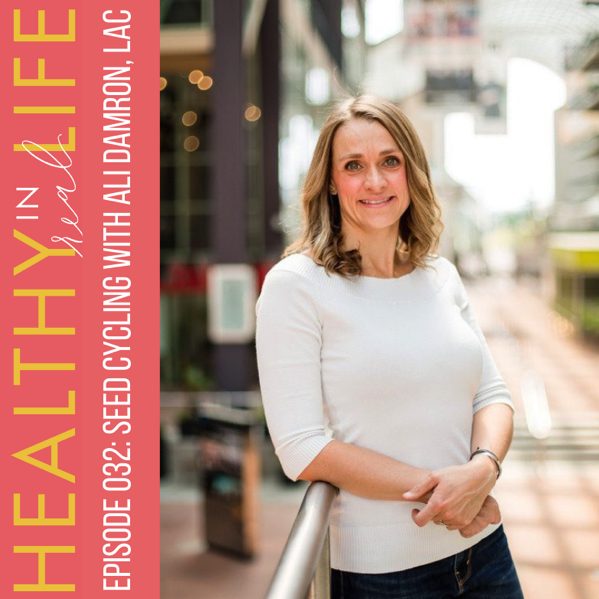 Here are some of the questions that she answers:
What is seed cycling and how does it work?
Is this something that's more anecdotal, or is there science to back it up?
Are there any recipes you recommend or love if someone is looking to get into seed cycling?
Are there any more strategies that you recommend for balancing hormones?
What are some of your tips for getting better sleep?
And so much more 🙂
Here's a little bit about Ali if you haven't met her before:
I am a wife, mother to two sweet little boys, a licensed acupuncturist and a certified personal trainer for over 11 years. I value health and family more than anything else. It's my mission to educate women about the importance of health and teach them how to be healthy. There is so much information and misinformation out there that most of the women I work with are confused and don't know what to believe or how to get healthy. I work with women to provide natural approaches to healing and get them looking and feeling their best. I offer lots of services including personal health consultations, courses, and resources for pregnant women, birth attendants and birth professionals to teach them acupressure points so they can feel empowered with their own health.
Check out her website here, her Facebook here and her Instagram here.
Resources:
Heal Your Hormones Master Class is here.
Designs for Health NeuroCalm.
Magnesium oil roll-on for kids.
Check out my fave beauty products and skincare here.
Get 21 days of Les Mills On Demand through this link.
What was your favorite part of this episode? Have you tried seed cycling before?
If you're working out at home this summer or traveling, click here to get 21 days FREE of Les Mills On Demand.
Thank you so much for listening and for all of your support with the podcast! Please leave a rating or review if you enjoyed this episode. If you leave a rating, head to this page and you'll get a little "thank you" gift from me to you.
You can listen and subscribe to the podcast on iTunes, Stitcher, and Google Play.