Hey friends! Happy Thursday! Hope you're enjoying the week.
It's been a fun and crazy one over here. The girls have had half-day camps, Liv auditioned for dance team, the Pilot has been flying nights, and madre's birthday was on Tuesday! We got together for a *small* family dinner (we joke that we're just a small party of 28), and ate Mexican food, cake, and sang "Happy Birthday" to the amazing lady who gives so much to everyone in our family.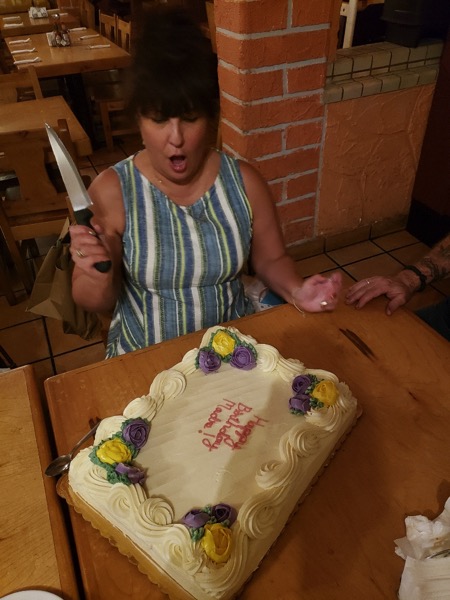 My fave picture from the night!
(The cake was from Whole Foods bakery and so so good.)
Workout-wise, I've crushed every day this week. Sunday, we filmed Summer Shape Up videos (the party starts June 24)! Monday, I hopped on the Peloton bike for a 30-minute ride, Tuesday was barre, Wednesday was a BODYATTACK class On Demand (my link is good for 21 days FREE of the amazing Les Mills workouts), and today and tomorrow are off since I'm traveling to Chicago for a blog trip. I'm looking forward to catching up with Anne and Julie, and meeting some new blogger friends. I'll be sure to share some of the adventures on IG stories!
I originally planned to post this one while we were on our cruise, but since internet was a bit sketchy – and I blasted through the ship's plan in a mere 24 hours – I didn't get the chance to get this one published. I originally saw this survey on my friend Ashley's blog, and then Julie's. I loved reading their answers so much, so I thought I'd join in the survey fun.
1. What's the best thing that happened to you this month? Taking a Disney Cruise with the fam!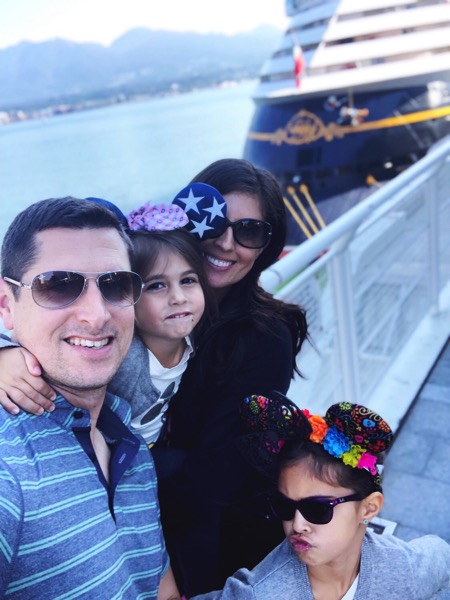 2. What's your favorite game? We don't usually play board games at home, but our favorite games is a hide and seek and tag hybrid. I hide, the girls try to find me, I jump out and go "AHHH!" and they scream, I chase them around until I tag them, and then they hide.
3. When are you most inspired? Mid-morning, usually after I've had breakfast and survived the school drop-off.
4. If you could teach one subject in school what would it be? Math
5. What's your favorite beverage? LaCroix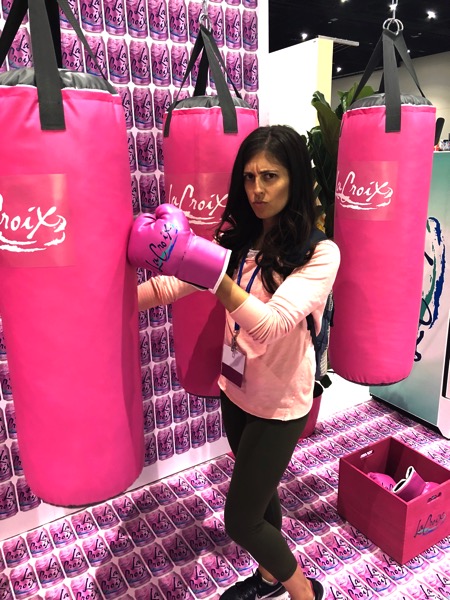 6. What's the best compliment you've ever received? A friend from the gym sent a text message while the Pilot was deployed and basically gave me a pep talk. She said she was proud of me for doing so well with work stuff and solo parenting. It was very unexpected and really made my whole month. It was a great reminder to let other people know when I'm inspired by them or think they're crushing it.
7. What is your favorite birthday cake? Yellow cake with chocolate buttercream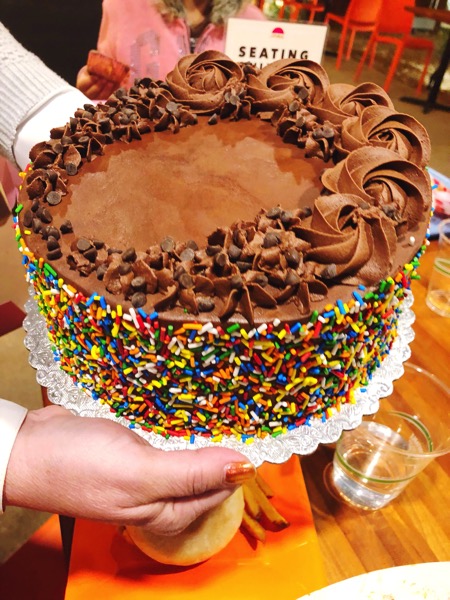 (That was my bday cake last year!)
8. What is one thing you still have from your childhood? A photo album that my mom made for me when I was 4 and we'd taken a trip to California. I was with all of my aunties, my parents were still married, and my uncle was still alive. Our dog chewed around the edges of it when I was younger, and the small plastic photo album contains quite a few happy memories from being a kid.
9. What is your favorite movie? Love, Actually
10. What is something you can't do? Play the flute even though I faked it for an entire year in 5th grade. I could do all of the finger work, but no sound would come out. So I just pursed my lips and acted like I knew what I was doing.
11. Window or aisle seat? Aisle so I can get up a thousand times if I feel like it.
12. What makes you laugh no matter what? P makes the most ridiculous faces that make me laugh every day. We get a kick out of zooming in on photos that she's in, because you never know what you're going to get.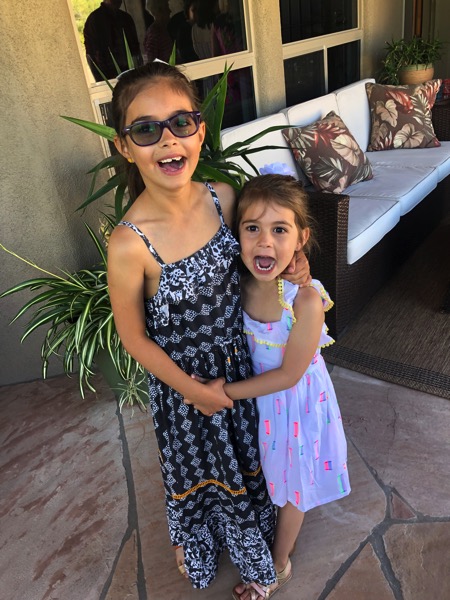 13. What does creativity mean to you? Free from any perceived restraints or judgments.
14. What are your favorite lyrics of all time? "Look around, look around, how lucky we are to be alive right now." I don't think I'll ever get sick of Hamilton.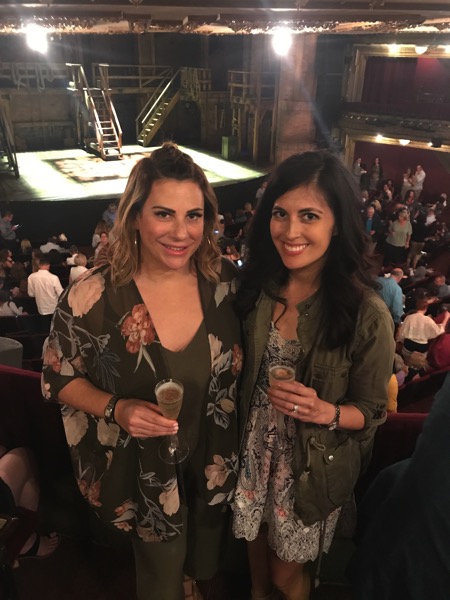 Or hanging out with Betsy 🙂
15. What is your favorite holiday? Thanksgiving
16. What's heavily played on your music playlist right now? "Far Too Good" by John Smith.
17. If you could raid one woman's closet who would it be? My friend Annie's! Whenever she posts Instagram posts, I want her outfit and her shoes
18. Must have purse item? Color Intense lipstick in at least 3 shades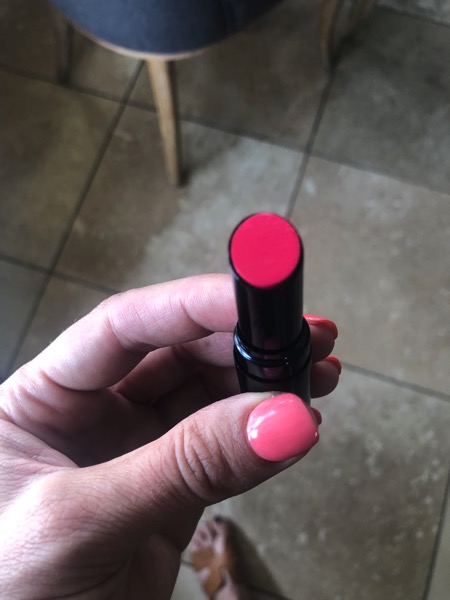 19. What did you want to be when you grew up when you were 12? On Broadway
20. What is something you will not be doing in ten years? Wondering where the heck we'll be living in a couple of years. It's so crazy to be able to know and plan where we want to live.
21. What is an important life lesson for someone to learn? Your gut instinct is always right.
22. How do you start your day? Scrolling through my phone with one eye closed.
23. Would you ever live anywhere besides Tucson? Yes! We'd love to make it back to San Diego one day but love being in Tucson for now.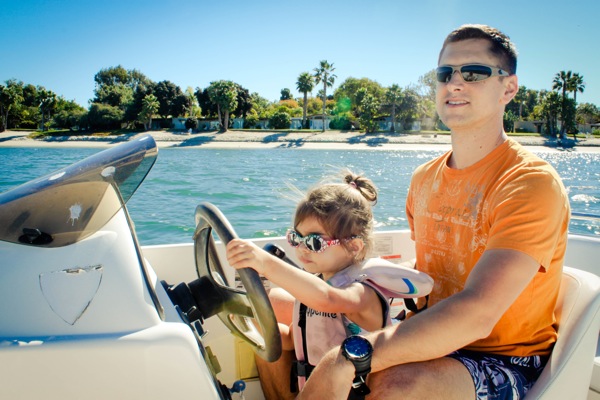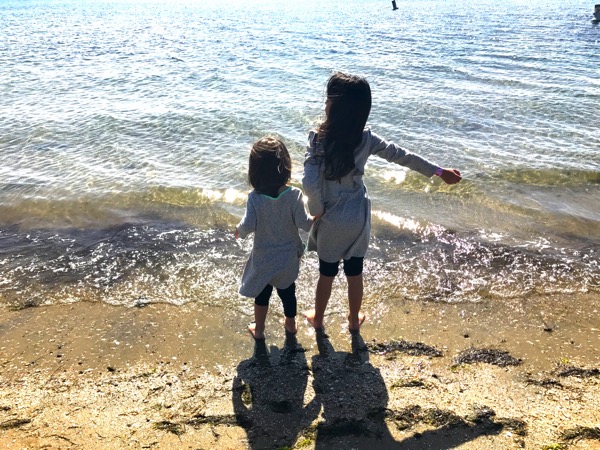 24. What is your favorite dessert? Anything super chocolaty.
25. Is there a dessert you don't like? Creme brûlée is gross.
26. It's brunch! What do you eat? Eggs, breakfast potatoes, turkey sausage, and a mimosa because brunch without cocktails is just a sad breakfast. <— words of wisdom from Prep & Pastry
27. Where was the best vacation you've ever taken? Positano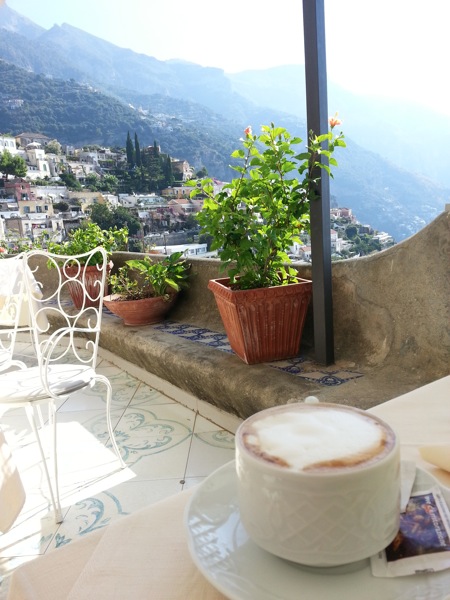 28. Favorite Disney animal? Stitch
29. What is a book you are planning on reading? "Educated" is downloaded on my Kindle but I haven't started it yet
30. What did you read most recently? "Where the Crawdads Sing" and loooooved it
31. Favorite solo artist? Michael Bublé for life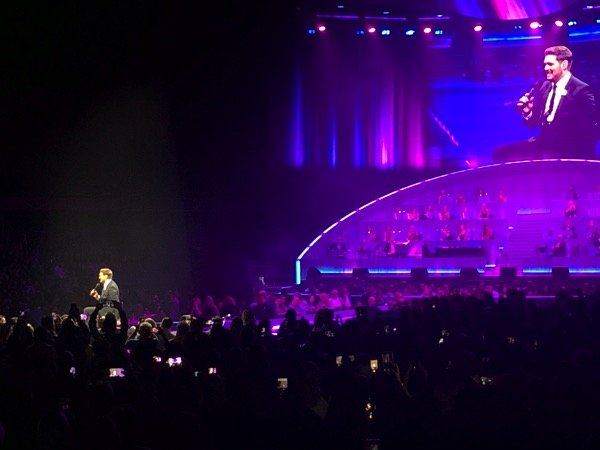 32. What is something you're tired of? The Instagram algorithm. They want to turn it into a "pay to play" platform, which was the downfall of Facebook
33. What's a city you wish to visit? Paris
34. Heels or flats? Wedges
35. Where does one go on a perfect road trip? To Sedona. It's just an easy drive from us and has an incredible energy.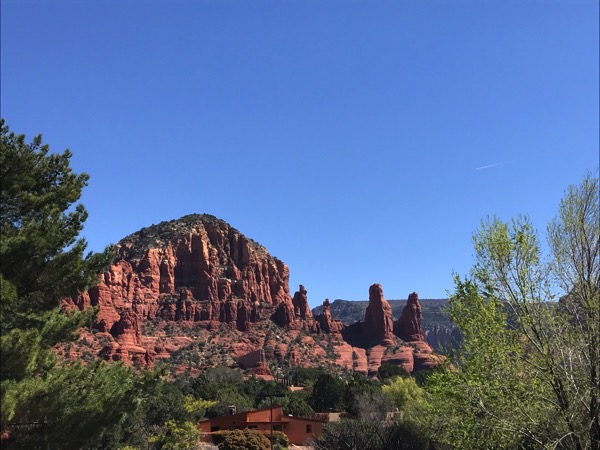 36. What do you do on a rainy day? Try to find indoor activities to entertain the kiddos! We'll do art, visit a museum, go rock climbing, or see a movie
37. What's your favorite exercise? Spin, barre and BODYPUMP are tied
38. What was your worst subject in school? English which is a hilarious thing since I write a blog for a living
39. What is your spirit animal? An otter. I want to spend the day in the pool, floating on my back, eating salad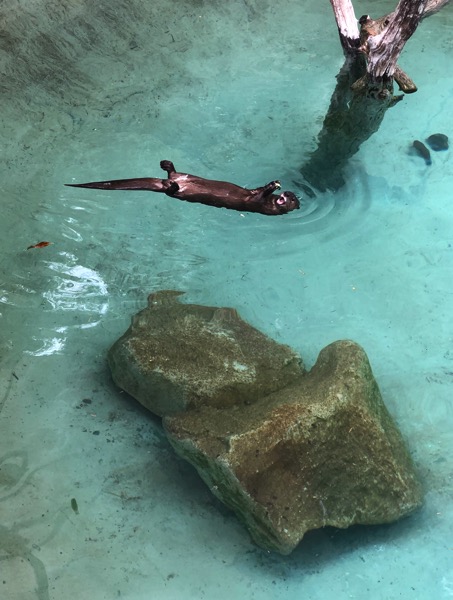 40. What do you usually eat for breakfast? A giant egg patty and either oatmeal with almond butter or a brown rice tortilla
41. What do you usually eat for dinner? We change it up every night but some classics are salmon, sweet potato and salad, Harney Cobbs, or sushi roll bowls
42. Cooking or Baking? Both!
43. Favorite baked good? Cookie dough on the bottom, Oreo's in the middle, and brownies on top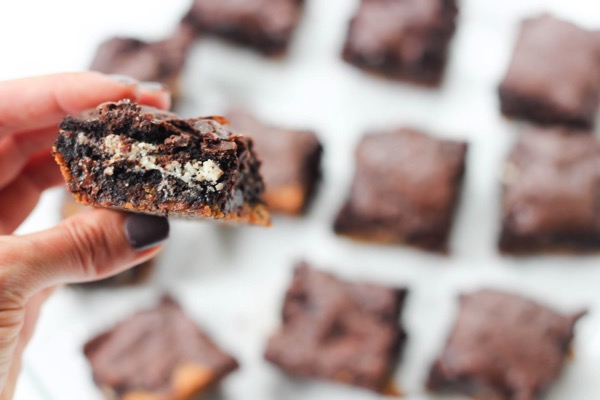 44. What is something you wish you could be good at? Organizing photos on my laptop. It's a hot mess
45. Skiing or Surfing? Paddle boarding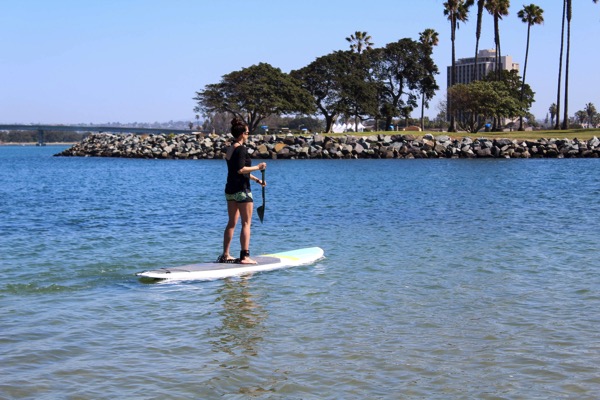 46. First celebrity crush? JTT — Jonathan Taylor Thomas — I became a vegetarian for him when I was 8
47. Most recent celebrity crush? Aaron Tveit. I love his voice!
48. What color was your prom dress? Junior year it was bright pink and senior year it was light purple and silver
49. How do you manage stress? Try to do the most challenging/inconvenient item on my to-do list first
50. What do you do to relax? Read or cook
51. Age when you were first kissed? 12
52. Place you were first kissed? Playing "spin the bottle" after musical theatre class
53. Favorite fashion trend of all time? Low-top sneakers with dresses
54. Best fashion advice you've ever received? If you have to convince yourself that you like it, you'll never wear it, so don't buy it
55. What is your current favorite piece of clothing that you own? These embellished sandals. I wear them all the time and am constantly asked where I bought them
56. Shoes or Bags? Bags! I love a good crossbody
57. How do you know if you're in love? When you know, you know
58. Television show you've binged on recently? The Bachelorette! We're almost caught up for the season
59. Who do you turn to when you're sad? My mom – she always knows exactly what to say to make me feel better
60. Leather or lace? Lace
61. Vintage or new? New
62. What is your Kryptonite? Chocolate or guacamole
63. What are you most enchanted by? Surface level: Moms on social media who have 18 children, homeschool, are all matching in neutral clothing with zero stains, and elaborate mermaid braids in their hair. Deeper: I'm beyond enchanted with Liv and P. They surprise me, make me laugh, and make my heart explode every single day. I often find myself wondering how they're so darn amazing?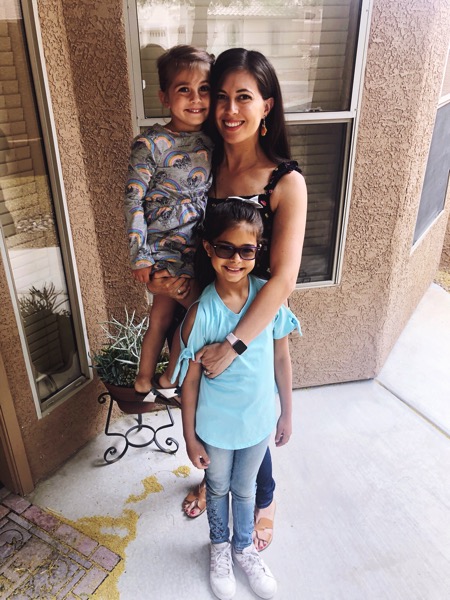 64. What is your biggest strength? Hustle
65. What is your biggest weakness? Stressing over all of the details
66. What are 3 words to describe living in Tucson? Picturesque. Hot. Eccentric.
67. Cutest thing on planet earth? Baby koalas
68. Favorite color? Peach
69. Best first date idea? Something active, like a low-key hike, followed by dinner and drinks
70. Favorite time of day? Late.. probably around 9 or 10pm. I enjoy the quiet and downtime
71. What do you first notice about someone when you meet them? Their smile
72. What's your guilty pleasure? Take a jar of almond butter, sprinkle chocolate chips into the jar, scoop out with a spoon
73. Favorite band? I wouldn't say I'm super into bands at the moment and my music taste is all over the place. Back in high school, I was obsessed with Dashboard Confessional
That was a fun one! I always love surveys because it gives me the chance to get to know you all better.
So, tell me friends:
When are you most inspired?

What's the best compliment you've ever received?

What's one thing you cannot do?

Cutest thing on planet earth?

What do you do to relax?
Or pick any of the questions above and share your answers below!
Have a lovely day.
xoxo
Gina