2011: A Pod Odyssey (a Pilot Post)
So, the other day this happened…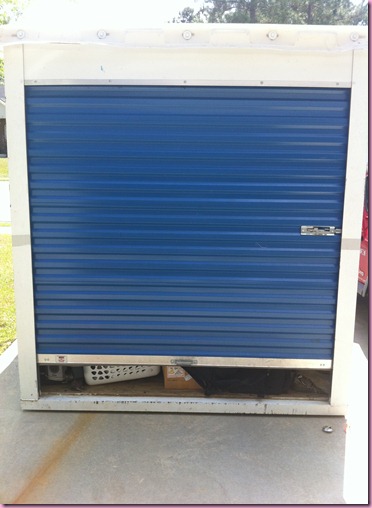 "Open the pod bay doors, Hal." Sorry, I couldn't resist <—huge nerd (More on the pod adventure in a second).
What's up, bloggies?? I'm taking care of the post this morning so Gina can go straight to her first day of her new job! Things over here are pretty good. I've had my first few state-side flights while learning my new secondary job in squadron standardization and evaluation. Yes, the job is exciting as it sounds <looks over at the small electrical fire now emanating from the sarcasm detector>. It's actually not too bad. I think I'll enjoy it once I figure everything out. Anyway, I hope you all had a nice, relaxing weekend/beginning of the week. Maybe some good eats in there, too? Fending for myself in the food department has been a little rough, and it was looking like I was going to celebrate Easter only relying on my way-out-of-practice cooking abilities, but my good friend "Tex" and his wife invited me over for dinner!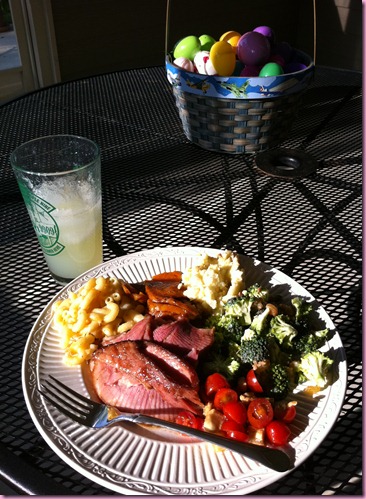 They're awesome cooks and created a delicious feast that I killed with the help of one of Tex's margaritas (which are pretty full up…possibly flammable). There were several other families and kids there plus their hounds, Buddy and Stormy: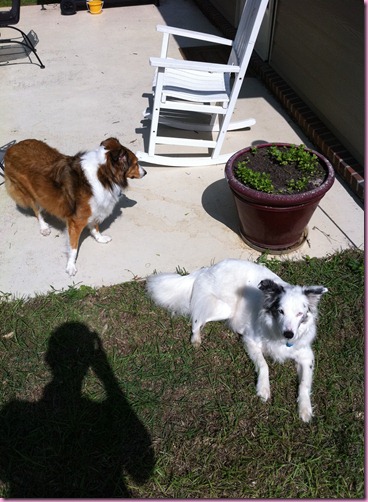 It was some much needed relaxation because Saturday…I attacked the pod!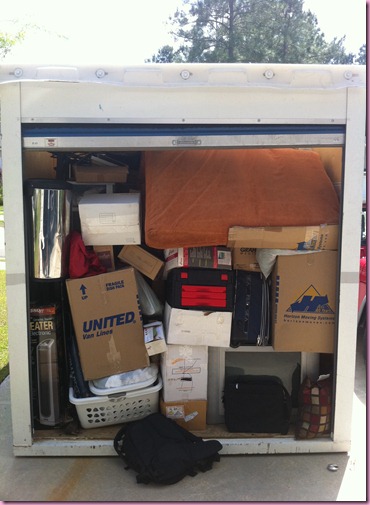 I needed to grab some more uniforms and clothes (so I'm not doing laundry every other day), and I needed to track down our taxes from the past couple years for the home loan paperwork.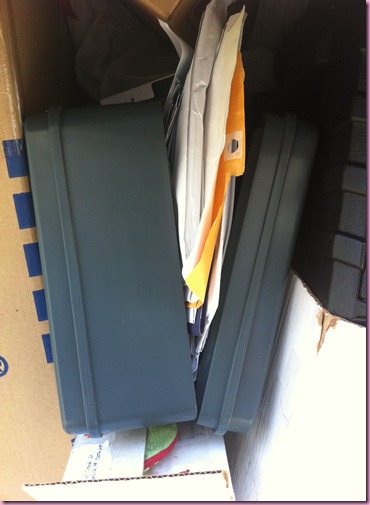 Looks like a couple other documents found their way into the fireproof box during the hustle and bustle of moving. It's still fireproof in spirit, right?
With all that done, there was just one mission left: find Gina's summer clothes to prevent the most epic shopping trip in the history of Gina (Note: I'm pretty sure she'll still do some epic shopping despite what I end up mailing back to Tucson). Of course, it appeared, after an initial search, that the boxes containing her stuff were lodged in the back of the pod, so I did what any red-blooded husband would do that's trying to prevent any major dents in the checking account…I unpacked enough stuff to create a tunneling system and climbed in abyss.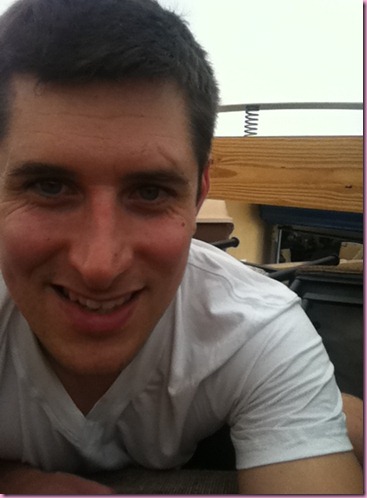 I took my phone in case I got stuck and went to work. Despite my best effort, I found very few gold nuggets of clothing. They must be more towards the bottom, in the very back of the pod (by design maybe? could she have intentionally tricked me into loading her clothes like that all those months ago??).
Well, despite the failure on my last mission, it was really nice to see our stuff again. While surrounded by all of our familiar things, it felt like I was finally back from the deployment…even if it was for a short while. Fortunately, soon it'll all be on it's way across the country to our new home somewhere in Tucson where I can get back to this: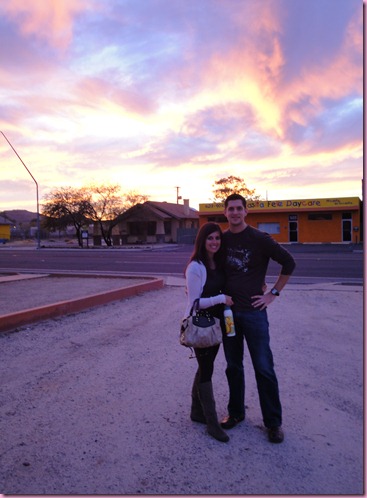 Have a great (Indian food) Wednesday, and hopefully, the next pilot guest post will be from our new place!
Cheers,
The Pilot