in 2 seconds…. 🙂
Hi friends 😀 How was your day? Hope you had a wonderful Wednesday. Thanks again to my Pilot love for hooking it up with a guest post while I went to my first day at the new j-o-b. The bummer news is that he's actually in the emergency room right now! He ate some foul Valdosta tuna (I know how that feels) and had a horrible reaction. He just texted to say that he's ok –I was worried sick- so thank goodness. He needs to hurry up and get to Tucson with me.
So work today was pretty much amazing.
I packed up some food to take with me for the day, because I wasn't sure how long I'd be there. I'm going to be teaching at the resort, but right now I'm taking classes during my shifts instead of teaching to learn as much as I can about each class that's offered.
Today I packed up: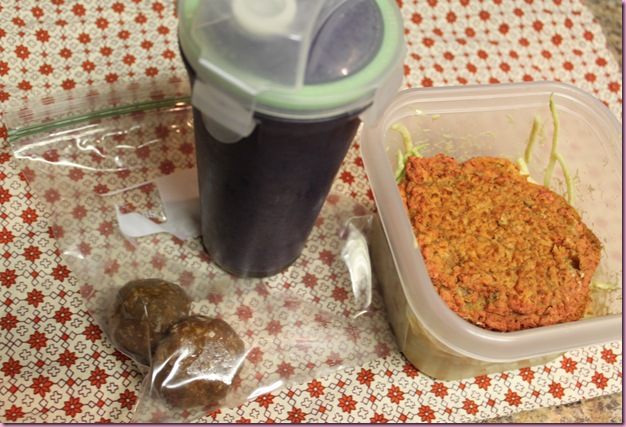 -Two amazeballs
–Broccoli slaw topped with two bean-beet burgers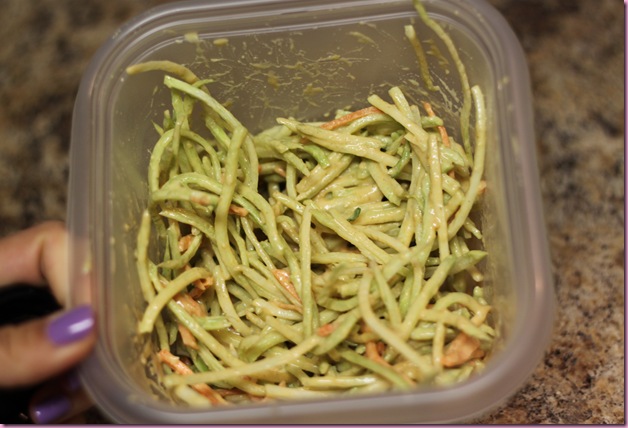 (Hummus, nutritional yeast and Dijon sauce)
–Blueberry banana Sun Warrior smoothie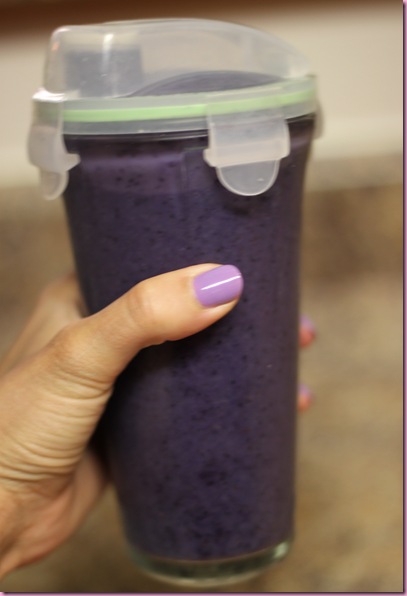 -Clif mocha gel (ate)
-Coconut water (did not)
Breakfast: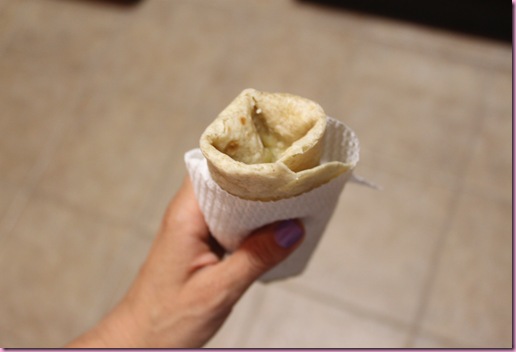 (egg-rito in a brown rice tortilla w TJs green salsa)
First day of work shot 🙂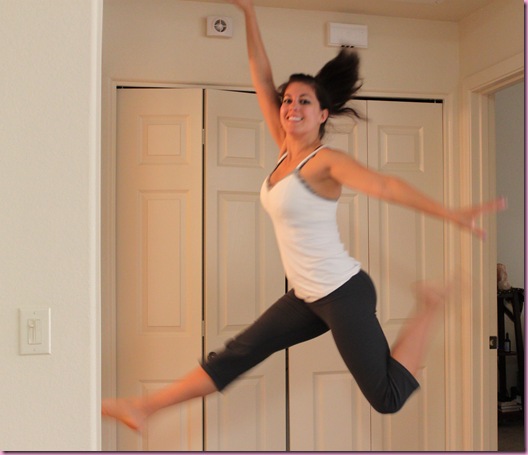 I only end up wearing that outfit for an hour or so, since I changed into my uniform and took the following classes:
-Cardio Circuit (I observed this one)
–Stretch – LOVED, loved this class. It was sad because in the the beginning of class, a bird flew into the windows… and then died 🙁 Some of the guests were looking at the bird, I almost started crying, and then the instructor (who is a total sweetheart and yoga extraordinaire) handled it so beautifully. She said, "Ok, let's go ahead and start class, but before we begin, let's all put our hands together in front of our heart and say a prayer for the bird. It is transforming from a bird energy to another energy." I learned so many new stretches during the class and my tight hips were very thankful.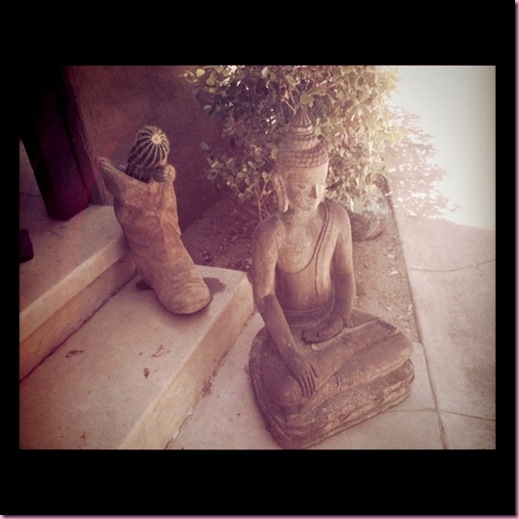 –Zumba – I took Zumba today (took it easy for this one) and am supposed to start teaching Zumba at the resort within 2 weeks! Ballertastic.
–Bellydance- This was another one of my favorites today. Bellydance isn't my forte (but I'm working on getting better) and it was way more challenging and fun than the FitTV Shimmy shows I used to do 😉 We got to wear coin skirts and play with veils.. and it was awesome.
-Water workout- This one was a doozy. As you guys know, I can't swim, which makes this class a beast. I love going to the pool, but I prefer to be next to it or on it, rather than in it 😉 It was a workout enough trying to keep my head about water. I really enjoyed the class minus the song "Wooly Bully" (looooooathe!!!) and the one-piece red Speedo I have to wear. I've always told myself I'd never post a swimsuit pic on the blog –I think they're unnecessary and will only encourage comparison and creepers- but I may have to make an exception for the Speedo. It's pretty hilarious.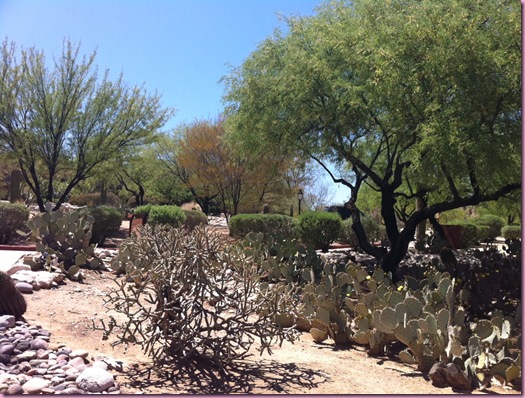 Then home!!
It was a long day, but I enjoyed and savored every second. I'm very humbled and excited to be working with such an incredible group of instructors- I'll learn a lot fo sho.
The title of this post came from the fact that I haven't taught since September (besides DT), and now I'm 100% submerged in it again! It feels so nice 🙂 A few Tucson bloggies have emailed to see if they could take my classes- I'll be teaching open-to-the-public Zumba and strength classes (2 strength, 1 Zumba) starting a week from Monday. Email me if you'd like the deets 🙂
I'm off to do laundry, make some FOOD and chill 😀
Enjoy your night and I'll see ya in the morning with a discussion post!
xoxo
Gina
Something to talk about: Are you a swimmer? Is there hope for me? Also, what's your least favorite song? "Wooly Bully" is in my top five, along with "Celebration" and "Raspberry Beret."