This candle: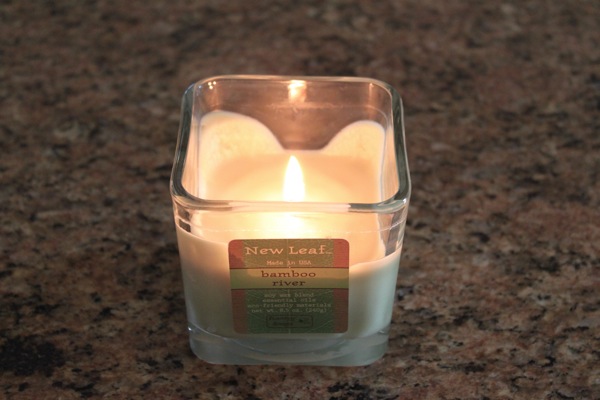 I almost always have a candle burning, and picked that one up at the BX last weekend for $4. It smells clean and lovely. 
Baby's first hummus. I made Liv a plain hummus for dinner last night (just chickpeas, water, a little oregano and garlic) and she went crazy for it. We've got another hummus lover in the house 🙂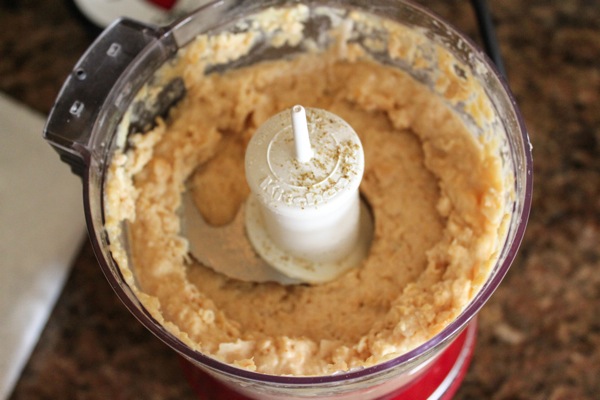 After I scooped out Liv's plain version, I added much more garlic, some salt, cumin, cayenne, tahini and lemon juice for nana and myself.
Red pants: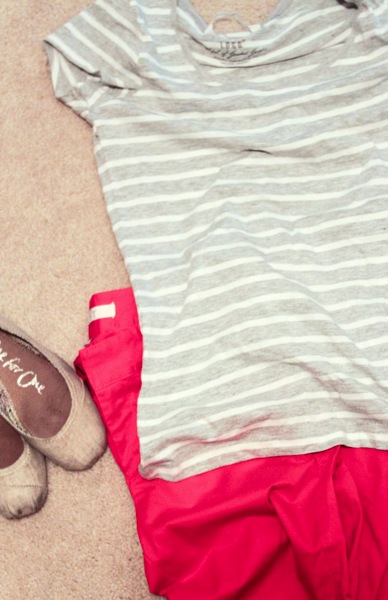 Totally late to the party on this one, but I'm excited to wear them with a grey stripy tee and my Tom's flats
Also (kinda) red: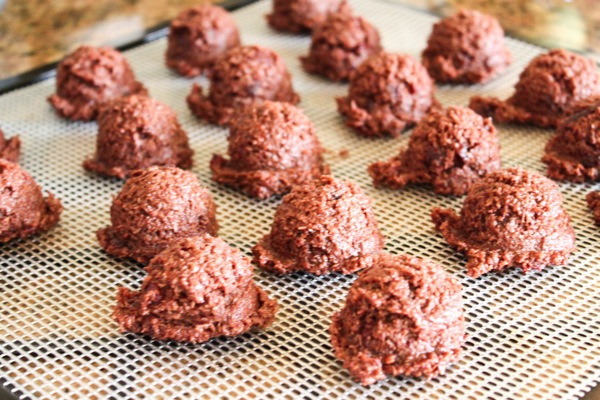 Red velvet macaroons… dehydrating away as I type this.
Bella's smushy face and her new squirrel toy: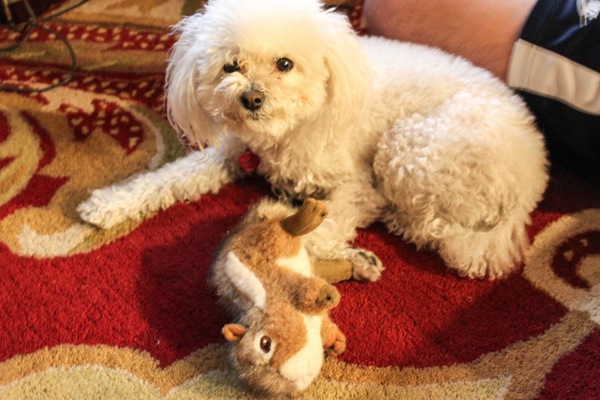 We're still trying to walk her every night (since it's too hot during the day). The other night, I went to put Livi to bed and asked the Pilot if he'd mind taking Bell on a short walk. After a few grumbles about putting a pink tank top on for the walk and getting a hole punched in his man card, he took her for a walk around the neighborhood 🙂
Reunited:
with breakfast cookie dough cereal (SO good)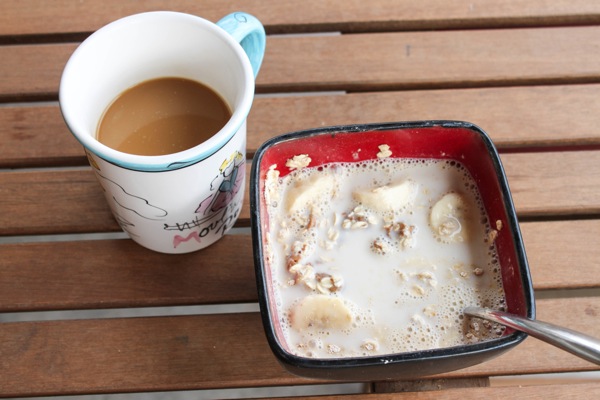 and the BOSU.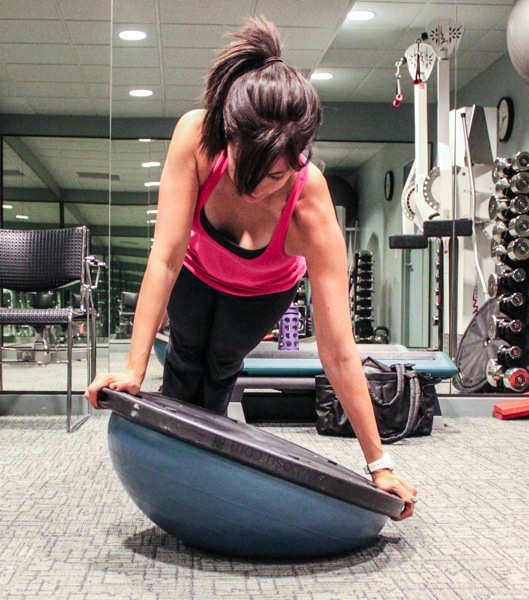 Most of my workouts have been very no frills lately- a jumprope, set of weights and stability ball, blast the music and get it done- but I decided to bust out the BOSU the other night- it's a great way to challenge your core. For the move pictured above, come into a plank position and tilt the BOSU from side to side for 10-12 reps. Rest and repeat 1-2 more times.
Speaking of BOSUs, I feel like it's time for a big girl cert: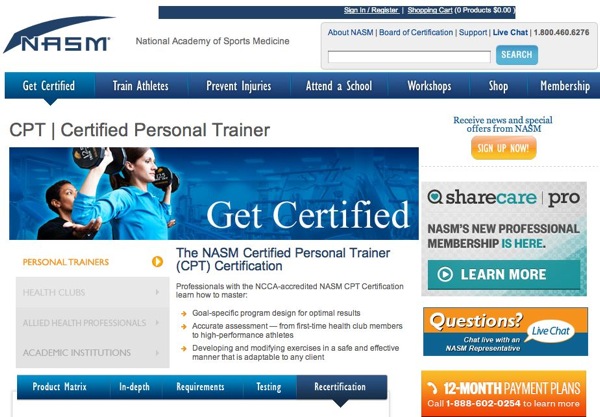 I've mentioned it before, but I'm not super proud of my personal training certification (even though it is the same one Bob Harper started out with). When people ask me which certification I have, I tend to mumble it, and have been wanting to get something more reputable for a while. I've been asked to participate in a few training-related opportunities, so I'd like to get another certification to go with it. I'll probably be doing NASM (let me know if you have it!), even though I do love AFAA (my group fitness cert is through AFAA), because they have the NASM textbook at work and I can study in between teaching classes. 
Your awesome pics:
Thank you so much to those of you who continue to check in with your workouts here on the blog and sending your pics on Facebook and Twitter- I love seeing them. Here are a few from this week:
@sdnil427: Just finished my "Tabata Thursday" workout a day early!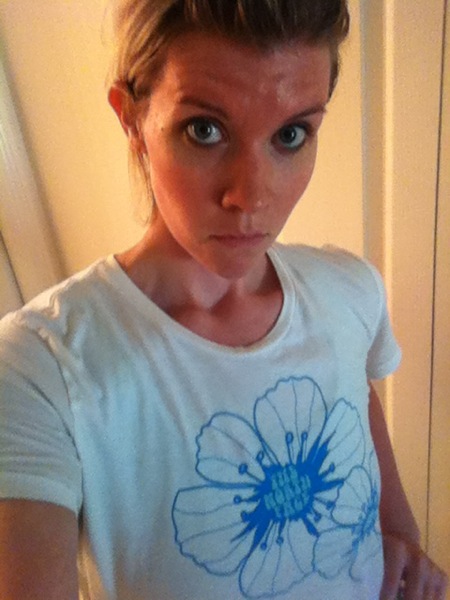 @rundreamcook: In the car on my way home after giving@Fitnessista 's Schweaty July workout a go this morning!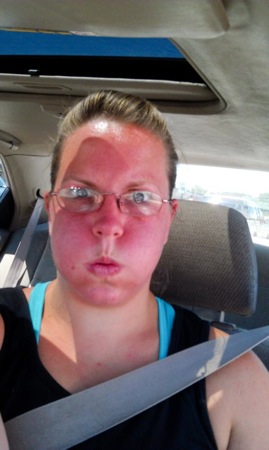 @juliag__: Just finished ?#tabatathursday? and now it's time for a breakfast cookie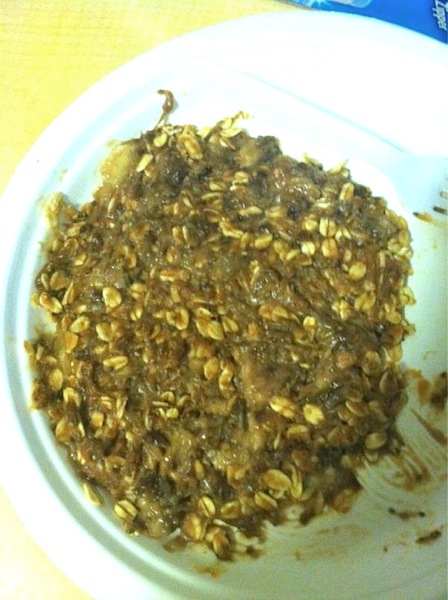 Not so faves:
The hole in the wall in our garage. For the record, the car "stop" things do not work very well. There was a hole in the garage when we moved in, and now it's a little more.. defined.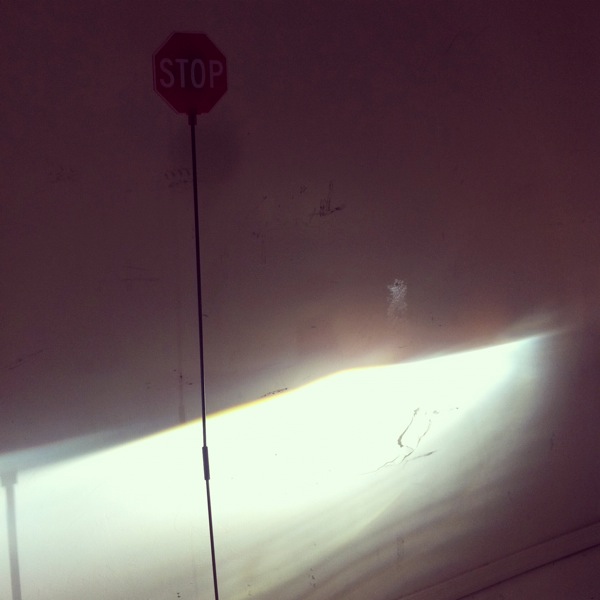 I'm also pretty sure I scratched my eyeball. When I took my contact out last night, my eye immediately started burning, watering and twitching (so weird!) and has been hurting ever since. I'm wearing my glasses today – my left eye has been tearing up all morning.
But hey, it's Friday!
I'm excited for the Pilot to be home, hang out with the fam and tackle a few projects around the house.
Hope you have a great weekend! <3
See ya later on the Family page.
xoxo
Gina