Baby Recipes 6 months – 1 year
I thought that solid foods would be amazing, but I had no idea. Liv isn't even eating a ton yet (babies' main source of nutrition is breast milk or formula until they're one- everything else is just for funsies), but I get so excited about making her food and teaching her new flavors. This week was her first week trying banana, and she went crazy for it. I put it in the mesh feeder while I made my breakfast, and she held each end and gnawed out pieces. When I was done making my oats, I took the rest of the banana, smashed it onto a plate and fed it to her with a spoon. This week was also her first week trying hummus (she's had lentils before and seemed pretty happy with them) and she chowed down on it. It made me so happy.
She also recently discovered the joy that is frijoles: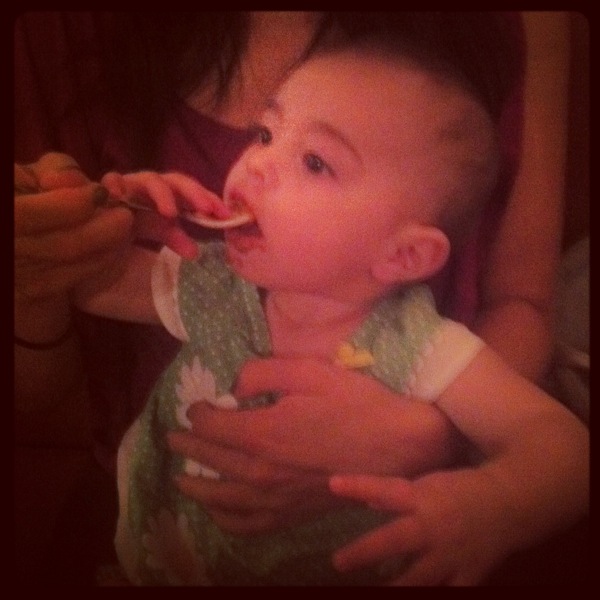 I've been a little apprehensive about adding spices or flavors to her food (honey is a definite no and so is salt), but am starting to figure out how much she likes  a little flavor. I've heard of babies getting curry and spices at a very young age, and since my family is Hispanic, bold flavors (and spicy!) have always been a part of my life.
Some things we've been experimenting with:
-oregano
-garlic
-cumin
-cinnamon
I downloaded the Baby Led Weaning cookbook, but since we're just doing the mesh feeder and purees until she gets a couple of teeth, we're waiting on a lot of those until later.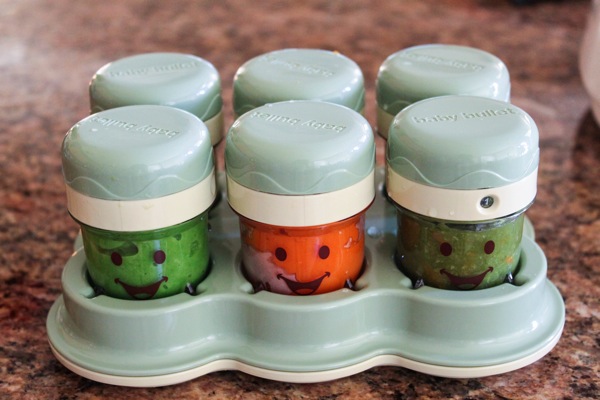 We've done apples and cinnamon, tahini-less hummus, then chunks of veggies, fruit, and organic chicken, but I'd like to try a soup or chicken and veggie puree to see how she likes it. I made some chicken broth and put it in the freezer to add to the savory purees. 
I'd love to hear your ideas for baby snacks and recipes to share! Any awesome puree combos?