It just started raining, thundering and lightning… not bad weather to write a blog post (take a nap, watch a movie, drink hot tea.. or all of the above).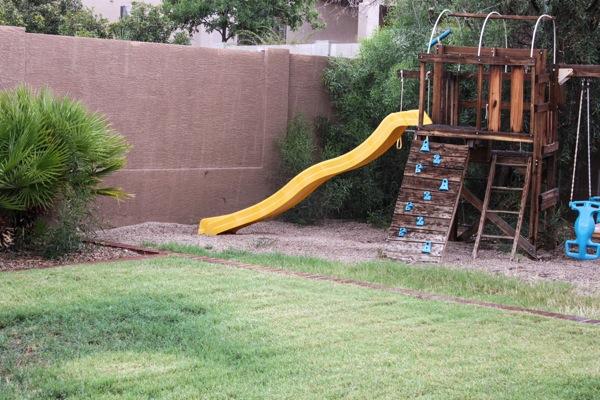 (I tried to get a good picture of the raindrops, but instead all you can really see is our play set that should be condemned)
Before the monsoon, I made some lunch for nana and myself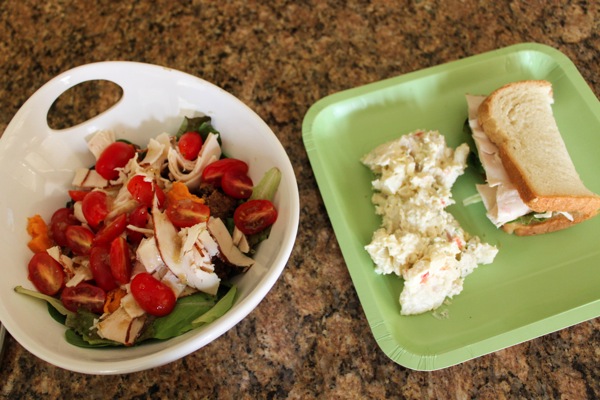 (my salad had leftover black bean burger, turkey, sweet potato, tomatoes, avocado and greens)
went to the eye doc (99% healed! Yayuhhhh)
and met up with Michele and Levi at La Mall (La Encantada).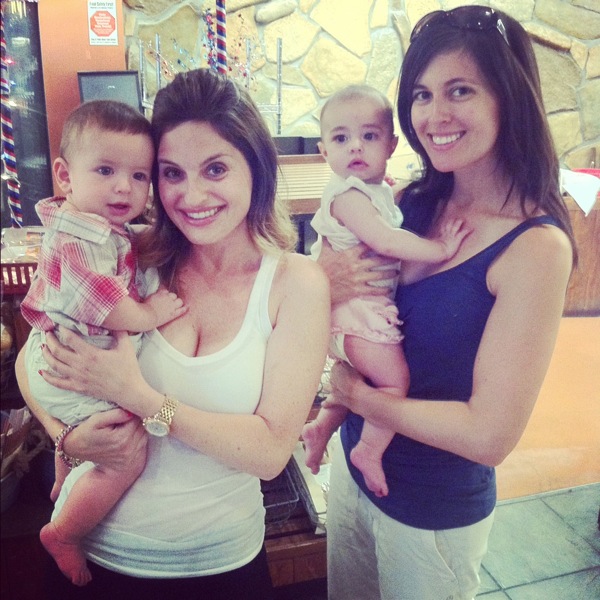 We made a stop at AJ's which is the king of grocery stores. Sushi counter, sandwich counter, pastries to die for, cafe, almost every ingredient you could wish for, a beautiful flower selection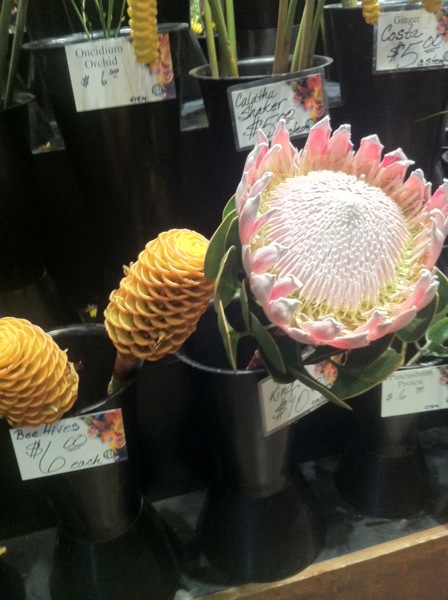 and fantastic coffee drinks. I ended up getting a peach coconut water, which was about 90% sugar. Whomp whomp. I drank about half of it and when my teeth started to hurt, called it bueno.
Snack of yogurt, berries and almond butter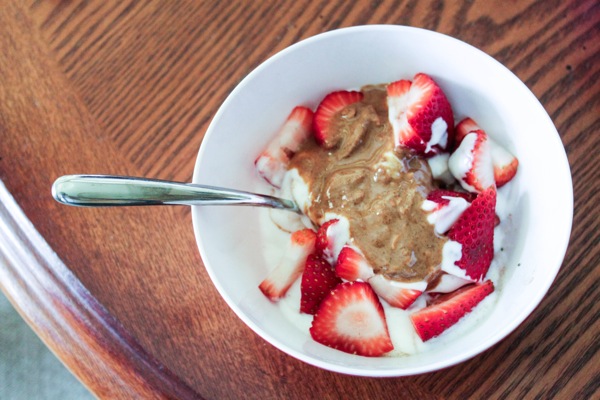 and for dinner tonight, there are two chefs (Kyle and my uncle) in the kitchen making something that smells like heaven. After dinner, I'm off to make next week's Tabata Thursday video and plan a fun workout for next week. Let me know if you have any requests!
Hope you're having a very happy Friday <3
xoxo
Gina
Something to talk about: Favorite rainy day activity 🙂 What's on the fitness agenda this weekend? I teach tomorrow (Zuuuumba!) and my aunt and I are going for 4 miles on Sunday.