8/11: Meals and fitness for the week
After my weekend at the IDEA conference (still have one session left!), I feel so inspired. I also feel even more grateful to be a part of a group of fitness professionals, all working together to create a healthier planet. My full recap posts are still coming up- I needed one for the session recaps and another entirely for the expo and fun stuff- but this past weekend, I got to opportunity to learn from the best of the best. I soaked up as much energy and knowledge as I possibly could, and am excited to make little changes to become a better fitness instructor, blogger and well, human 😉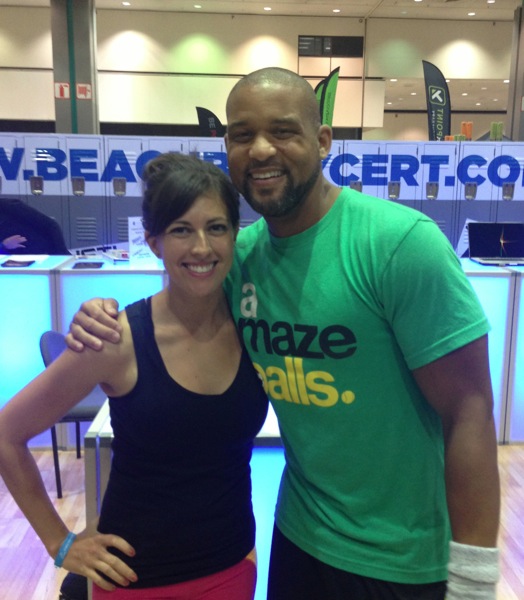 (SHAUN T.!! I MET HIM!!!)
This conference has impacted me on a professional level, but also personally as I assess my fitness and health routine/goals. As I plan my meals and fitness for this week, I feel inspired with new meal ideas and a commitment to focus on healthy, whole foods. For the past few months, I've been depending more on starchy foods/sugar for energy, and have crashed hard afterwards. I snapped this pic in the locker room at work last week: a Costco-sized bag of the sweet stuff.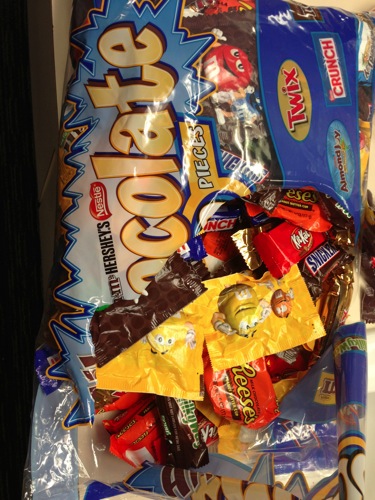 Treats are the norm in the locker room -we're spoiled by all of our coworkers' delicious pastries- and for us, the calories are NBD because we're burning a lot teaching. The sugar buzz is glorious, but man, the crash afterwards is a little rough. I decided to nix white sugar this week, and hopefully get back in the habit of choosing fruits and veggies first.
Here's what's on the tentative menu:
Breakfasts:
Protein chia pudding
Egg burritos with turkey bacon
Protein pancakes with fruit instead of syrup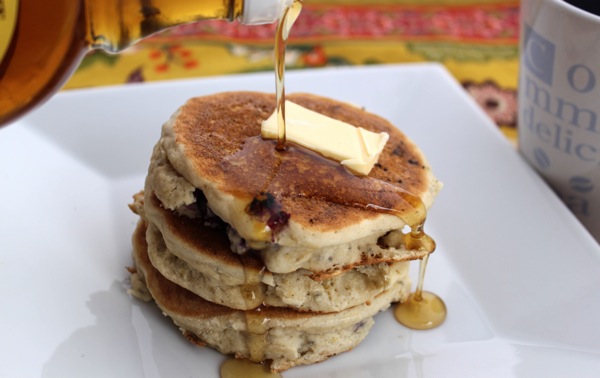 Snacks:
Smoothies
Baked sweet potato with nut butter and chicken
Veggies and homemade ranch
Fruit bowls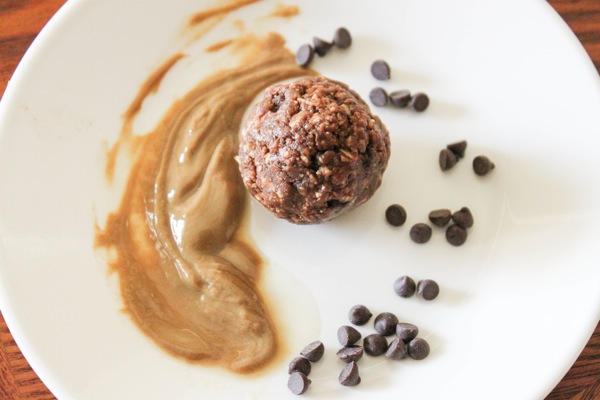 Lunch/dinners:
Chopped kale salad with chicken
Spaghetti with meatballs and zucchini
Hot bar Thursday night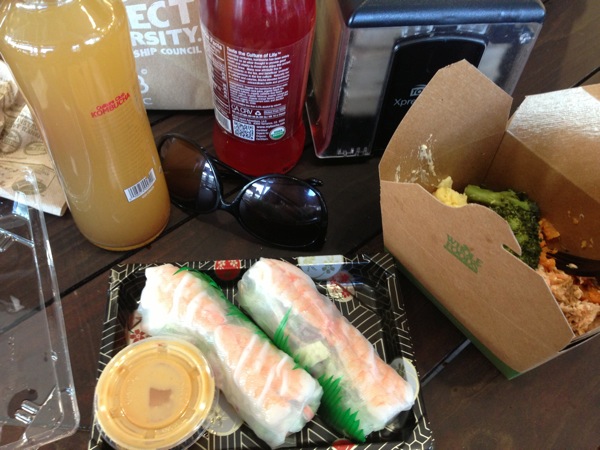 Here's what's on the fitness schedule:
Sunday: OFF. My entire body hates me
Monday: 5 mile run
Tuesday: Strength circuit, no cardio (or yoga instead if I'm sore)
Wednesday: Teach Zumba
Thursday: Teach DJ, teach Zumba, teach Zumba (I'm subbing a local class with Sasha- email me if you want the details!)
Friday: OFF
Saturday: Teach Zumba and Barre
Whew!
My workouts always ends up changing a little (or a lot!), but that's at least what I have in my brain for the plan. If you have a plan, it's much easier to make a plan B 🙂
See ya in Tucson with some pics from the day!
xoxo
Gina
I'd love to hear your fitness and meal plan for the week! Anything new/exciting? When was the last time you felt really refreshed and inspired?