-Livi's first french braid.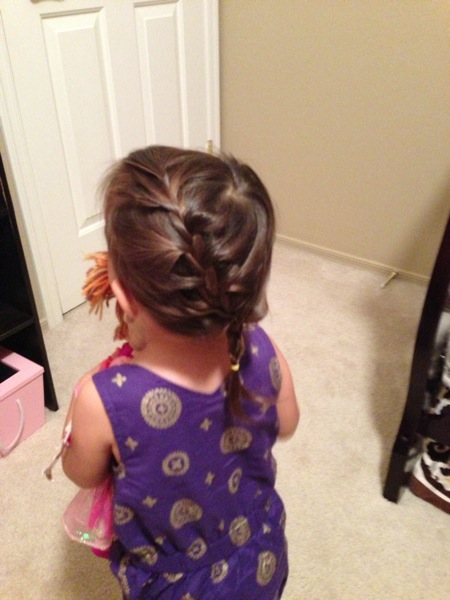 If someone could just stop the clock, that would be nice.
I braided it pretty quickly, but she sat super still and was so patient. I love that it can keep her bangs out of her face, but she looks so grown up with a braid!
And speaking of her getting older… and wiser… I have to tell you about "Bubble Butt." If you aren't familiar with the song, it's catchy but brainless as most radio picks tend to be, but it came on "Top 20 on 20" while we were driving around. I could hear Livi's tiny voice from her carseat saying, "Bubble butt. Bubbble butt."
"Wait, what did you say??"
"BUBBLE BUTT. BUBBLE BUBBLE BUTT."
I was laughing so hard, I had tears rolling down my face. Of course, this only egged her on to continue since I obviously thought it was hilarious. And horrifying. Looks like I'll have to keep playing her Animal Playground and other kid-appropriate CDs in the car 😉
-Rose macaroons from Whole Foods.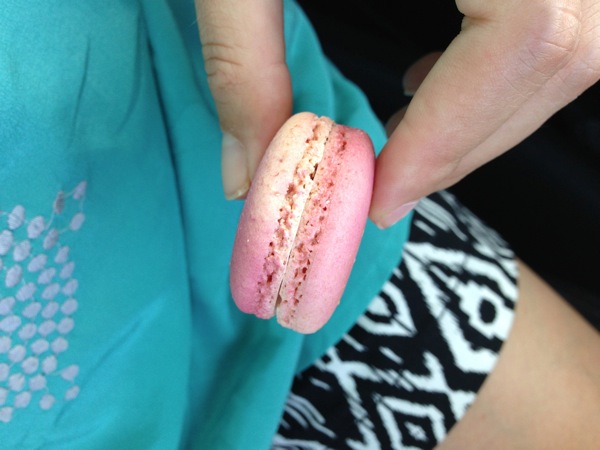 It's the perfect size for a sweet bite 🙂
-Getting to see some of my Zumba faves: Eric Aglia and his beautiful wife, Corrie. They're Zumba presenters (Eric is a ZJ) and I've taken a Master class with their family in Tucson. It was so fun to see them again, and I'm saving some energy for the Zumba Mexican fiesta later today.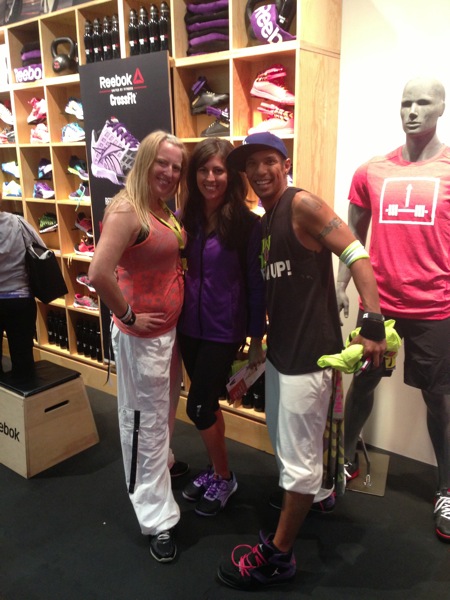 -Giant buddha statue while exploring downtown LA: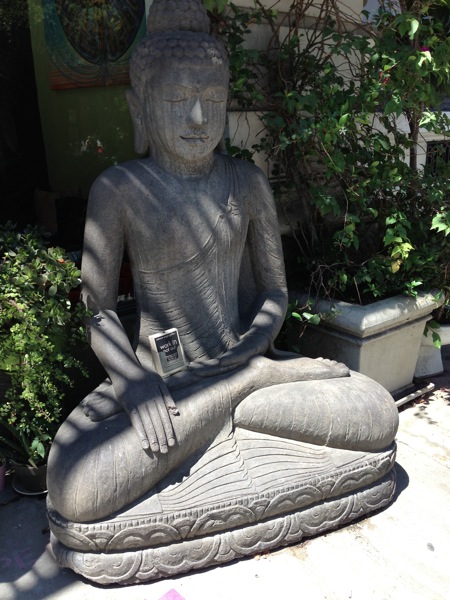 -Hanging out with amazing blog friends! Here I am with Monica and Julie at Cassey's oGorgeous booth at the Expo. Cassey and I have been virtual friends for years, so it was so awesome to finally meet her. (And yes, she's beautiful and sweet in real life, as you'd expect) She gave us each tank tops, too!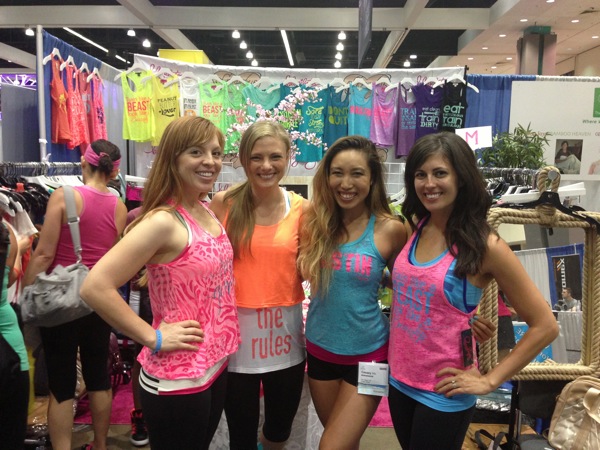 -This sushi roll. Every raw fish you could wish for (tuna, salmon, crab) and a spicy ponzu sauce. The only problem was that after the day of workshops, I felt like I could have eaten 14.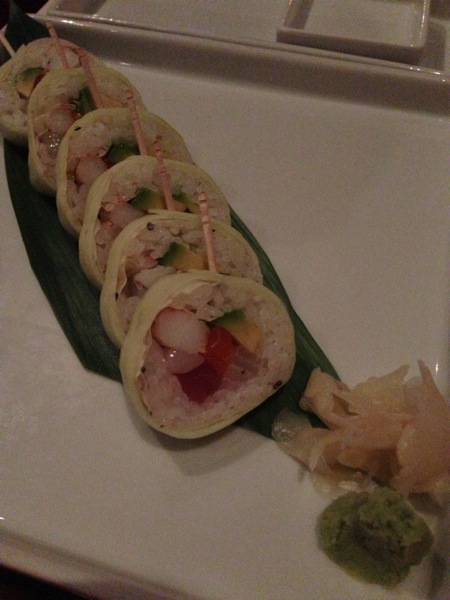 -LOVING the IDEA sessions, expo and lectures. Here I am shaking my booty at the Reebok booth: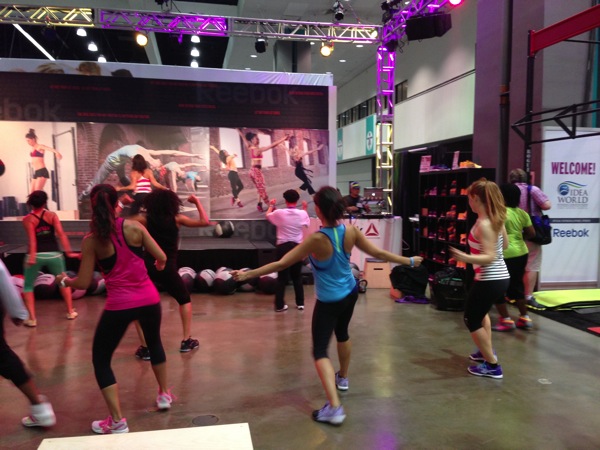 I'm having a blast but I'm excited to kiss that sweet baby and handsome Pilot when I get back to Tucson on Sunday 🙂
Hope you're enjoying your Friday! What are some of your faves from the week? Has anyone tried the August Workout yet?!
xoxo
Gina