Hey friends 😀 How's your day been? Hope you're having a fabulous afternoon.
I started my morning off with a muscle-y BodyPump class,
a smoooooothie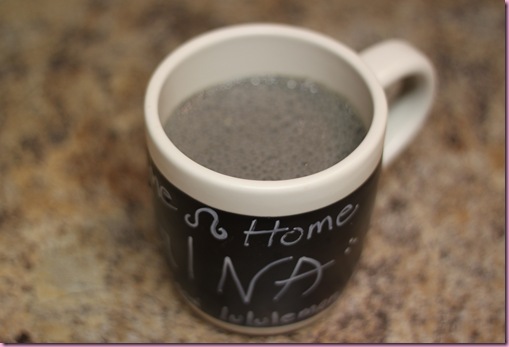 (almond milk, Sun Warrior protein and supergreens, frozen blueberries, cacao)
and got ready for a day of errands + a lunch date.
My outfit was nothing crazy (jean crops and a J Crew v-neck) so I added a little sparkle with fun accessories: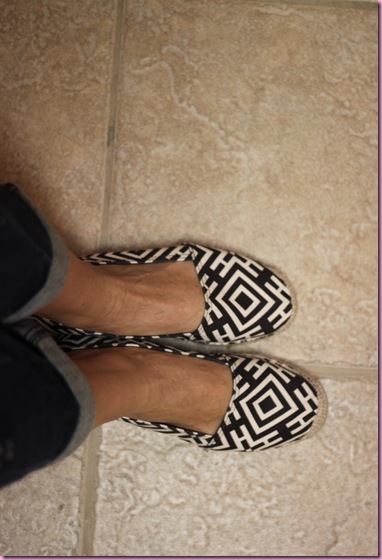 Tory Burch flats
and a new necklace from the gem show: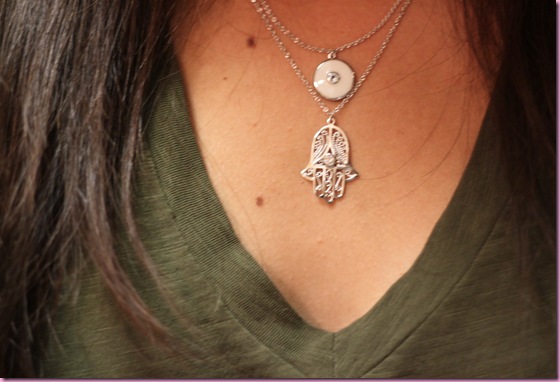 It was $16 and I am obsessed with it.
I met up with Megan for lunch at Blue Willow, which is my Tucson restaurant obsession of the moment.
They have so many veg options, delicious hummus, fresh-baked treats and blackened salmon that will make Jesus tap dance on your tongue: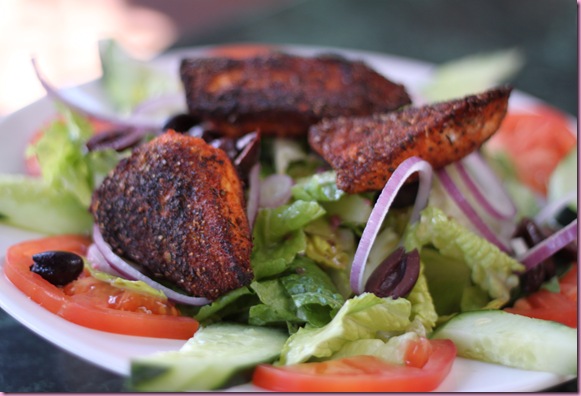 It may have beat Longhorn for best restaurant salmon- it's that good! I have no idea what they season it with, but it's crunchy, slightly spicy and perfectly cooked every time.
Chatting with Megan was so much fun. She's actually taken one of my classes before, so it was cool to put the puzzle pieces together! She's a natural fertility method teacher, similar to what I've been following for over a year via Taking Charge of Your Fertility. Her blog has a lot of awesome info if you're interested in learning more about natural fertility planning.-We already have plans to hang out again next week 🙂
After lunch, I shipped out the goodie packages to the giveaway winners and one for Lindsey for letting me crash at her house 🙂
Each giveaway package included: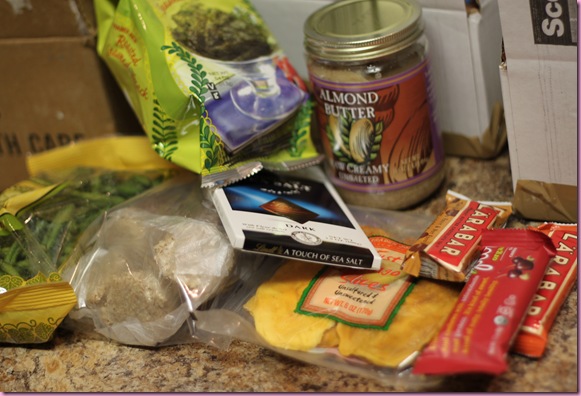 -a jar of TJs almond butter
-seaweed snacks
-crispy green beans
-dried mango (no sugar, nada- just mango)
-Larabars and Pure bars
-Dark chocolate with sea salt
-dark chocolate and blonde raw macaroons (made by yours truly)
After I got back from running errands, something had to happen.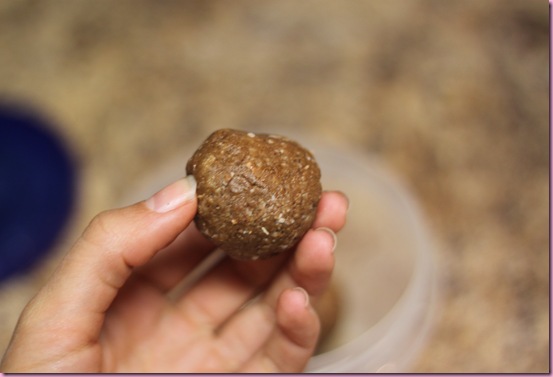 Ballz happened.
To be real, I can't live without almond butter anymore. According to the detox meal plan, I'm not technically supposed to have it for 4 more days, but I'm bringing it back early. I'll be writing my 20 day re-cap post pretty soon, but I will go ahead and say that this detox has made me *hungrier* than I've ever been. I've been getting enough calories to fuel my activity levels (have not lost any el bees), but the fact that certain staples have been temporarily removed from my diet is making me want them more than ever. When this is all over, there's a gluten-free cookie the size of my face and glass of wine with my name on it 🙂
I bought another quinoa product to play with: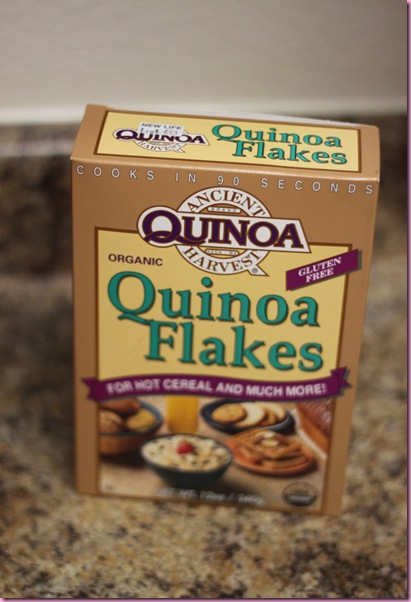 Recipe inspiration!! I'm going to make detox-friendly cookies tomorrow (most likely including almond butter) 🙂
Well, I'm going to take Bella out (she's been hyper today!) and then get some Indian food for dinner.
Have a lovely night <3
xoxo
Gina
Something to talk about: What's your favorite non-wedding accessory?
Today's tip: Stuck in a workout rut? Take your usual workout schedule and reverse it. For example, do what you planned to do on Friday on a Monday instead. For more tips on rut busting, check out *this post*