You've gotta break a couple eggs…
Hi friends! The weekend is in sight! Thank goodness 🙂
Class was a blast last night. We had 7 people (wahoo!!) and when I told the Pilot we made a grand profit of $5 for the night (after studio costs), he said:
"Well Gina, you've gotta break a couple eggs to make an omelet"
I laughed for about 5 minutes. The Pilot and I always say random proverbs to each other, whether or not they're applicable to the situation (Example: The Pilot says "Work was lame today" and I say "Well, Tommy, a rolling stone gathers no moss". We're weird like that.. and get a kick out of it)
After I got home, it was Indian food time: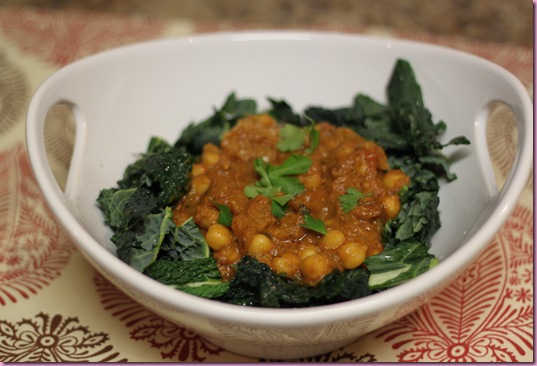 A massaged kale salad (using dinosaur kale to switch things up), topped with a container of Trader Joe's channa masala. I still don't know how I lived without a Trader Joe's for 3 years. I made it happen, but it was rough- I love it so much.
Then, Bella drowned her bird: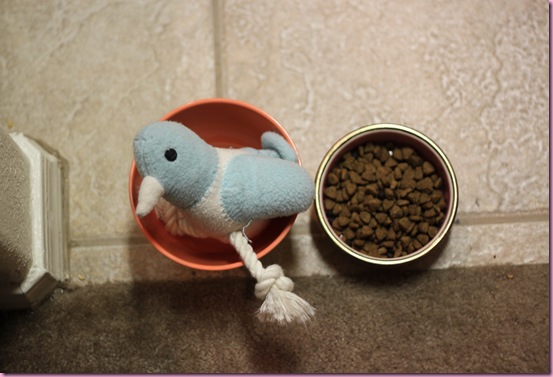 I'm not sure if I've mentioned this on the blog yet, but Bella eats ALL the time. Whenever someone watches her for the weekend, I have to make sure she has a fresh bag of food, because she'll probably eat most of it. She'll clank her bowl around, walk over to you with a defiant look on her face and repeat until you feed her. Well last night, I was eating dinner and Bella had just finished a bowl of food and started clanking it around for more. She walked over to me with the bird in her mouth, over to the bowl and dropped the bird in the water. She walked back over to me as if to say "see what I did to the bird? Feed me, or you're next"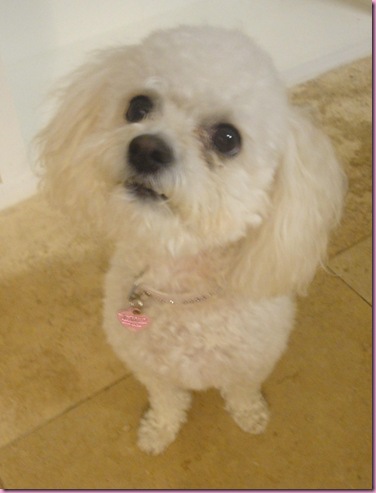 Goofer.
Last night, I also packed up my lunch so that it would be ready to take to work this morning: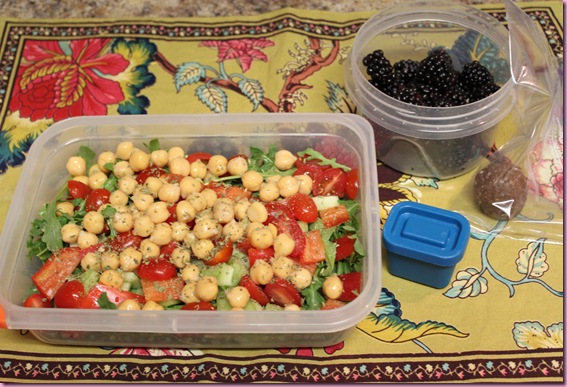 Salad beast with arugula, chickpeas, tomato, bell pepper, balsamic dressing, oregano, Garlic Gold
+ blackberries and an amazeball
This morning, all I have to do is make a quick smoothie and grab an apple for snacks.
I'm off to make b-fast and then walk Bella on base before work.
Hope you have an amazing day <3
xoxo
Gina
Something to talk about: What are your tips for tackling a daunting project? I do pretty well with daily to-do lists and getting my ish done, but when it comes to something huge, it takes a lot more to get the ball rolling. I plan to start my new book proposal this weekend (I've done one before that didn't sell, started another one and didn't finish and now have a third idea, which I would ROCK but just need to get it out there), but have been avoiding it. I'm excited about this one because it's really not cookbook/fitness-related, but is more geared towards women who are married to military men or have to move constantly with their family. How do you tackle huge projects?