Heyyyyy 😀 Happy Indian Food Wednesday! Anyone celebrating? 🙂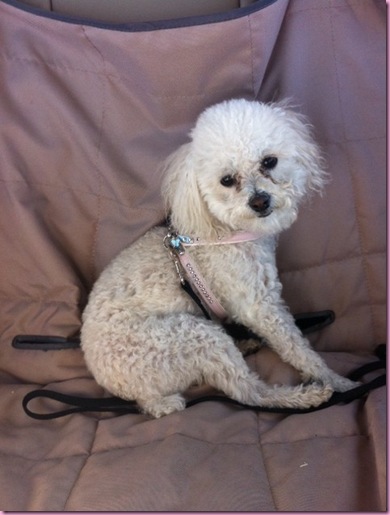 (Bella wishes… she loves chickpeas)
After Zumba last night, carrot beet bean burgers were waiting for me.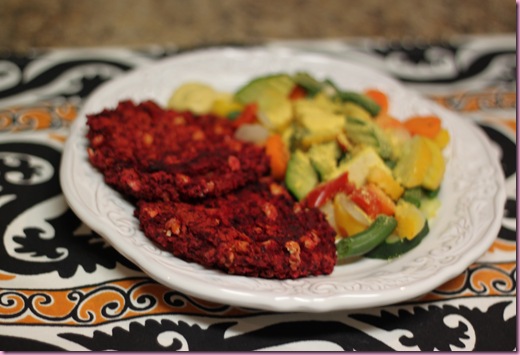 with steamed veg, topped with organic butter and nutritional yeast: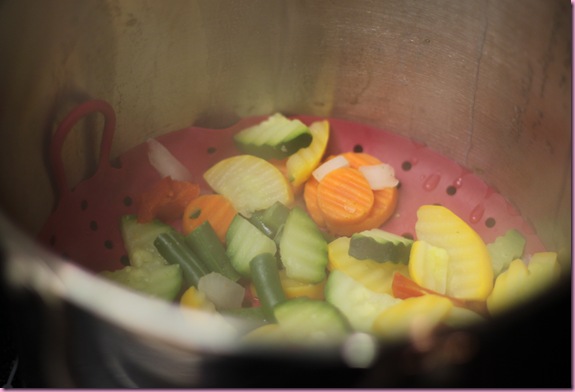 It was fan-freaking-tastic. Something about coming home from a sweaty workout and not having to do any food prep makes it taste better. 😉
What's next?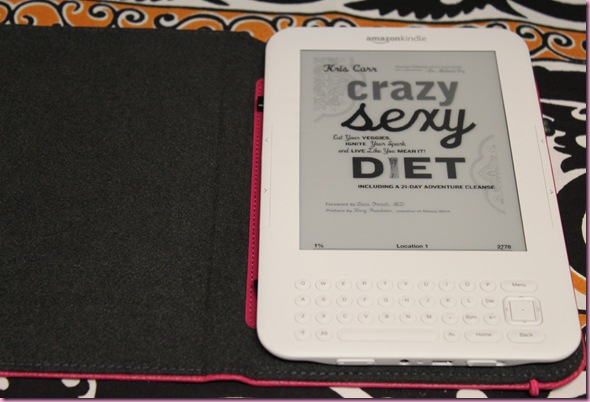 I just finished American Wife and (most of) Crazy Sexy Diet on the Kindle. The part of CSD that I couldn't read was the 21-day plan, because it's not legible on the Kindle- it was scanned so that the print is extremely light and even if you make the font larger, you cant make it darker :/
What I thought:
1. American Wife

Loved, LOVED this book- can definitely see what all the hype was about. This book follows the life of a woman who will eventually be married to our president when the September 11th tragedy occurs and the war begins. Although it's fictional, her life is fascinating and certain parts really made me REALLY miss the Pilot. It was the type of book where I dragged it out towards the end, because I didn't want it to be over.

2. Crazy Sexy Diet

This book was such a joy to read and I love how Kris broke down complex information (and science mumbo jumbo), making it easy to understand. It was an excellent "re-cap" of all of the information I've learned about raw foods and vegetarianism/veganism over the years. If you're new to the vegetarian or raw foods lifestyle, I highly recommend this book. The only downer: Would have loved more recipes and wish that all parts were legible on the Kindle.
Since you guys always help me pick out my book choices, I thought I'd ask ya what I should read next. I like to read one informational or motivational book at the same time as a girly fun book, so any suggestions are very appreciated 🙂 Some recent faves: Good to Great, A New Earth, The Help, Why We Buy, Water for Elephants, 7 Habits of Highly Effective People, I Remember Nothing
I just munched a quick b-fast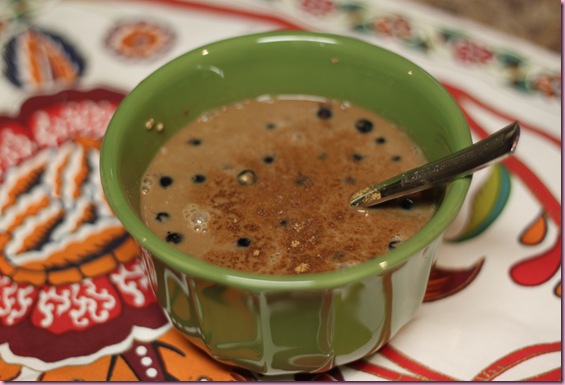 (Coffee cocoa blueberry b-fast quinoa)
and am off to BodyPump, the post office and lunch with a Tucson blogger!
xoxo
Gina
Lesson of the day: Do not dry-brush too vigorously.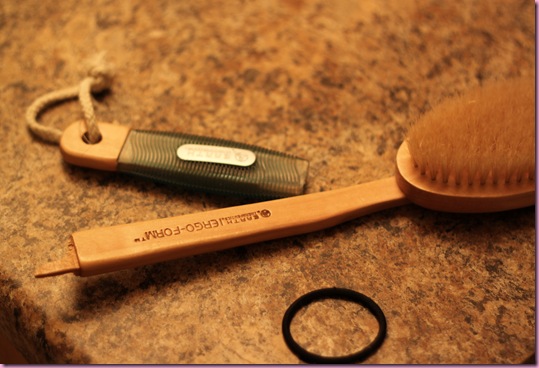 Oops. Haha.