Hiiiii 😀 How are ya? Hope you're having a lovely evening so far <3 So glad ya'll liked this week's Fashion Friday choice!
Today has been BUSY. I had a boatload of training appointments and the pilot came home to see me for lunch 🙂
Random snackage:
Larabar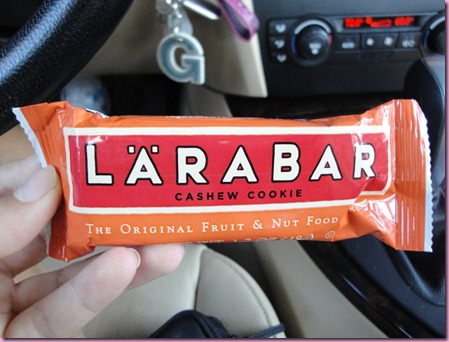 (I CANNOT. FREAKING.WAIT to get my hands on the new flavors! Cookie Dough will rock my world, I just know it)
Lentil soup (Amy's brand)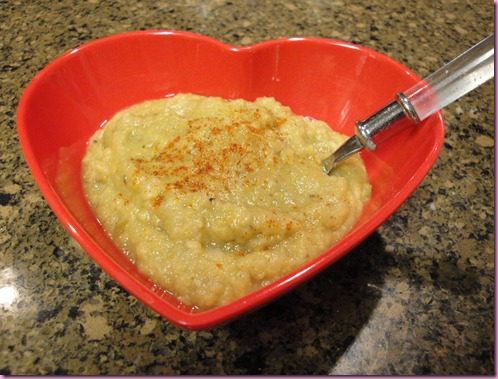 Massive chocolate-berry-spirulina smoothie: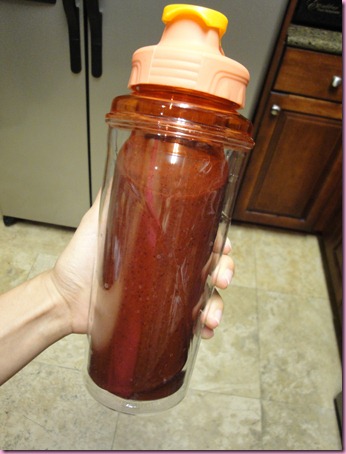 + ALMOND BUTTER!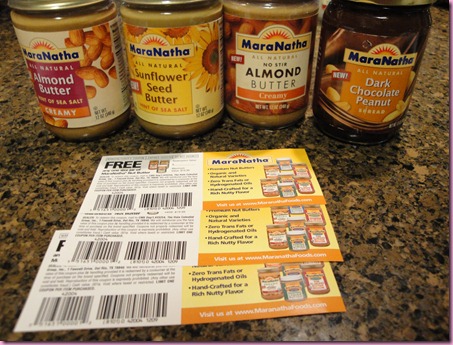 Maranatha was so kind to send me some almond butter to *review* on the blog, even though we all know how much I love it. I love all almond butter- I don't discriminate 😉 They also sent sunflower seed butter and Dark Chocolate Peanut spread (which looks like frosting, which is ok with me) 😀
See those coupons at the bottom of the pic?
Those are for a lucky winner.
It's GIVEAWAY TIME 😀
One almond-butter lovin' Fitnessista will win 3 coupons – each coupon is for any size jar of Maranatha product
To make things even more fun, I'll throw in a batch of my vegan almond butter chocolate chip cookies
How to enter:
Leave a comment with your favorite use for almond butter
Mine: Straight outta the jar 😉
Winner will be announced Sunday morning (7/18) when I wake up.
Ready… set… go!
xoxo,
Gina