How do you like your almond butter?
(Besides the direct transfer from spoon to face)
Thank you so much for all of the kind words about Tucker's return. Within minutes of putting the post up, my friend Carrie found him on Craigslist! He'll be back home with my family today. Social media is an incredible thing, indeed. 
While I waited for news last night, I snuggled with Bell and had a snack.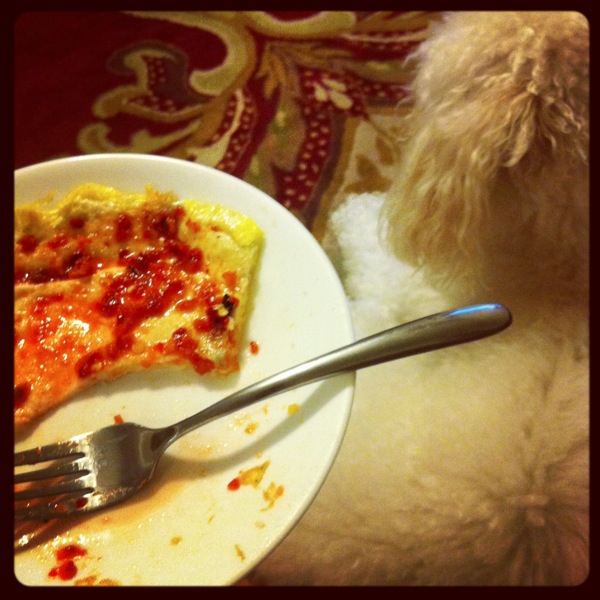 (2 eggs, 2 egg whites, lots of chile sauce)
Drank some tea,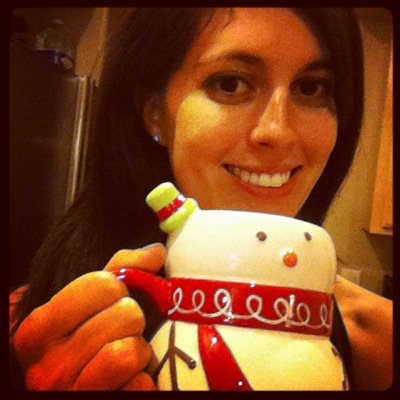 and watched girly TV since the Pilot was flying. Last time he came home late, I was sucked into My Sister's Keeper. Random side note: the movie is SO different from the book. And as always, book > movie. Always.
One of my snacks yesterday was almond butter straight out of the jar, and as I was devouring my scoopful while lunch cooked, I was thinking about how beautifully versatile it is. I wouldn't kick any nut butter outta bed, but almond is my favorite because of the healthy fat and protein content (peanut and cashew butters are actually legumes instead of nuts, so I think of them as starchier options).
Here are some of my favorite unique uses for almond butter: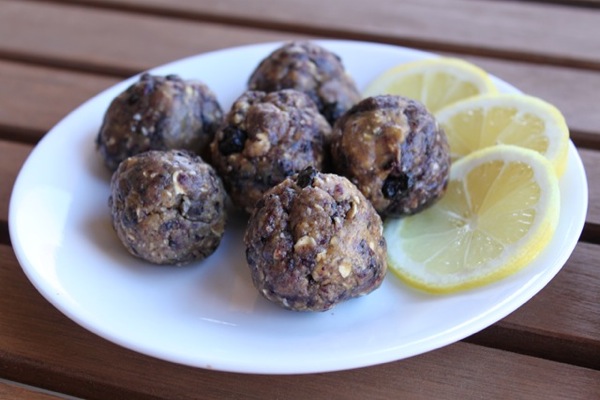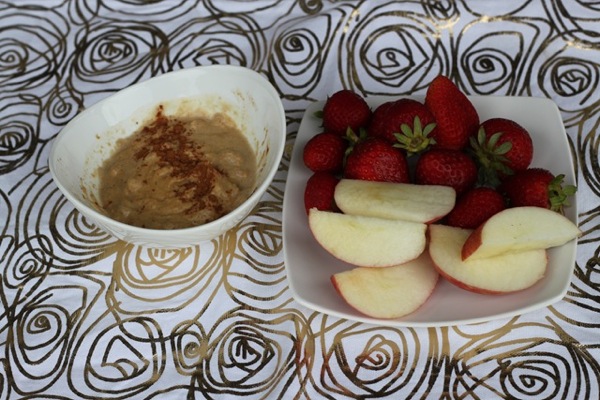 –Breakfast cookie and cookie dough cereal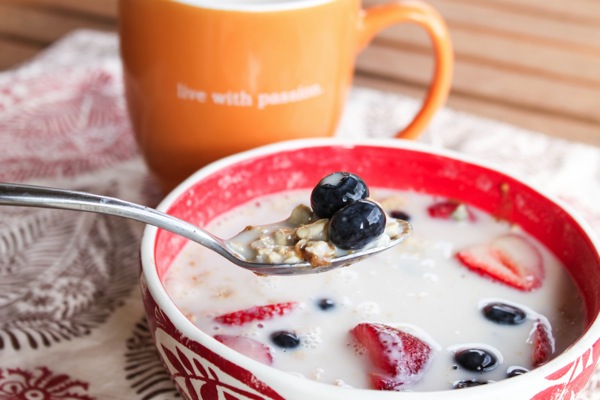 –Almond butter chocolate chip cookies (still one of my all-time faves and staples in our casa)
-Noodles or spring rolls with spicy almond butter sauce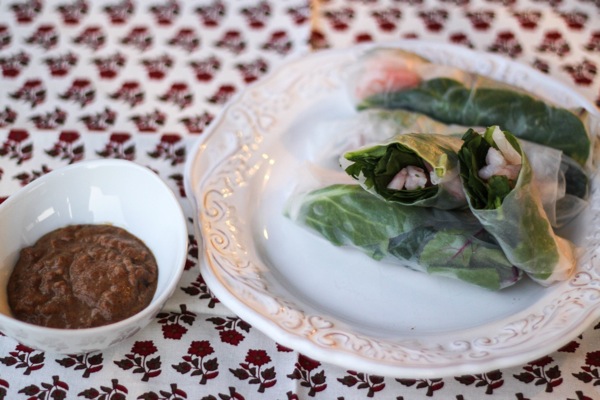 -Stirred into curry sauces, marinara sauces or soups for a richer flavor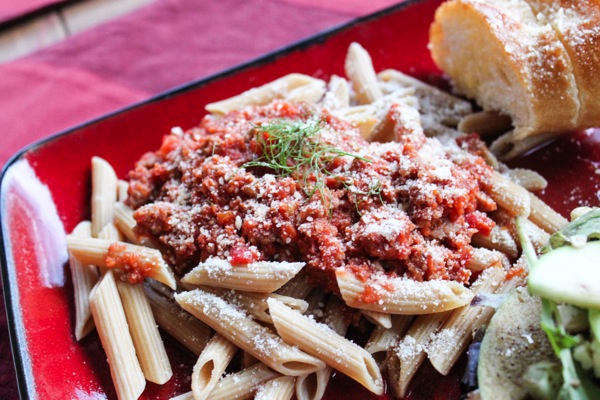 -On top of ice cream (especially banana soft serve) 
-As a savory or sweet sandwich/wrap sauce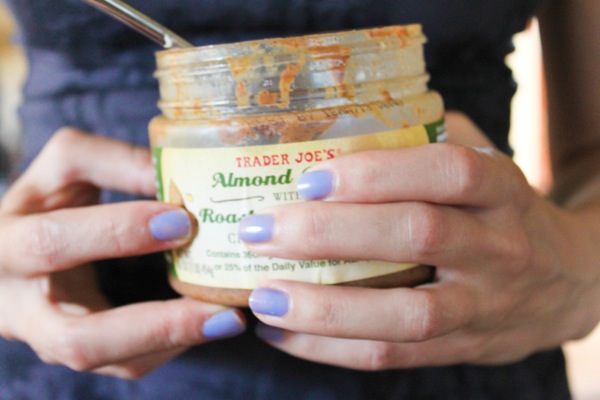 I like to consider myself a bit of an almond butter conossieur, since I go through a jar a week and have tried as many brands as possible.
My top 10 in order:
10. MaraNatha- It has a good flavor and texture, but for the price ($10+ per jar), it's nothing special. 
9. Trader Joe's Raw, crunchy- I love having a crunchy option and for the price, you can't beat it. Raw almond butter is usually very expensive, and Trader Joe's always has awesome prices
8. Artisana- This one is very good, but a little too earthy tasting. I like the smooth texture, though.
7. Barney Butter– I would like Barney Butter a lot more if it weren't so sweet, but love this almond butter for more sweet treats. Because it's so sweet, it's harder for me to eat it straight out of the jar, so it lasts a while longer. I love the crunchy Barney Butter, too.
6. Trader Joe's, roasted with sea salt- the flavor is this one is fantastic and the amount of sea salt is perfect. It's not too salty and awesome in savory dishes.
5. Trader Joe's with flax- I love the addition of flax seeds, especially for breakfast toppings. It's a fun way to switch things up, especially for a textured almond butter.
4. The kind you grind yourself- this will always be one of my favorites, and I especially love the grinders at Fresh Market and Sunflower Market. The texture is fluffy and the price is reasonable. I also think the novelty of grinding it yourself adds bonus points.
3. Woodstock Farms- for a raw almond butter, there is a really deep and pleasant flavor- raw almond butters can be on the bland side. The price is comparable to most almond butters, and if I see this one, I'll almost always buy it.
2. Justin's– I fought the Justin's train for a while, because it's overpriced for a small jar and thought it wouldn't live up to the hype. I was so wrong. The texture of the Justin's nut butter is out of this world- perfectly creamy and smooth. Because it's more of a drippy almond butter, a little goes a long way, and I love the flavors they offer, too. Chocolate tastes = almond butter frosting
1. Nuttzo (peanut-free)- Nuttzo will always have my heart. The regular nut butter is ok, but the peanut-free is incredible. It's a mix of different nuts and also includes cashews (which gives an amazing sweetness) and chia seeds for a little crunchy texture. I can't justify buying it on a regular basis and will usually stock up when we run an OpenSk deal, but it's my fave, hands down.
So tell me friends, what is your favorite nut butter? Any fun or unique uses or recipes to share? Feel free to link away!
Hope you have a wonderful day and I'll see ya later <3
xoxo
Gina
Something to think: