All things that are pumpkin
We're all about pumpkin parties at our house. On Monday, we had the cutest little group of babies over to pumpkin paint, and last night, we actually carved some.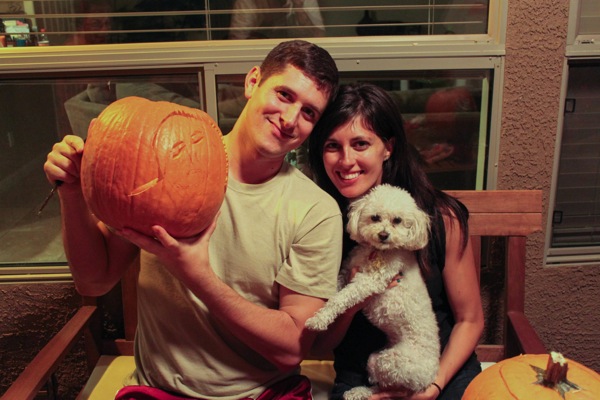 The night was appropriately filled with all things that are pumpkin: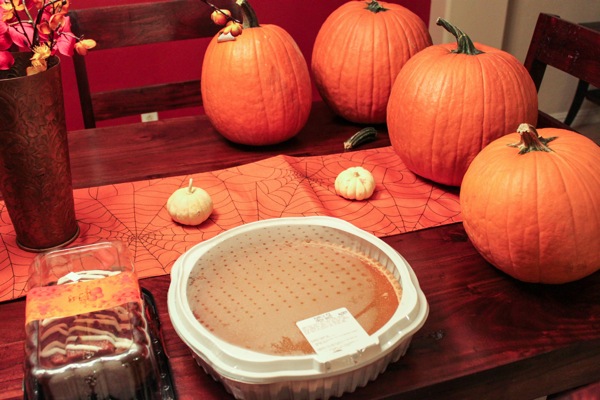 Nana brought over pumpkin loaf and pie,
and we also enjoyed pumpkin chili,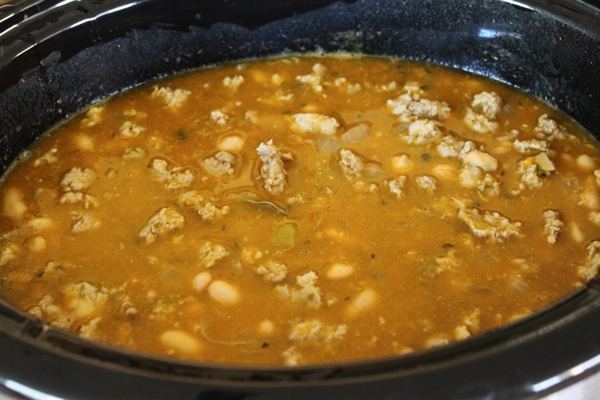 pumpkin beer
and pumpkin seeds.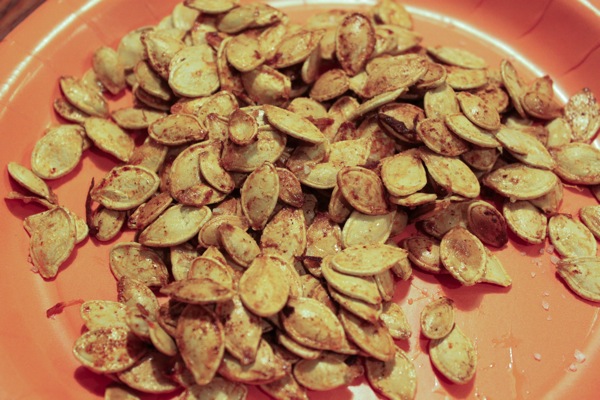 Before everyone came over, I made some of Gina's turkey pumpkin chili and got it cooking away in the slow cooker. I doubled the recipe, and it was AMAZING. Loved the fact that it was so savory and Kyle commented on the southwestern flavors- it was a huge hit and I'll definitely be making it again. I served it along with salad (arugula, dried cranberries and almonds with balsamic dressing)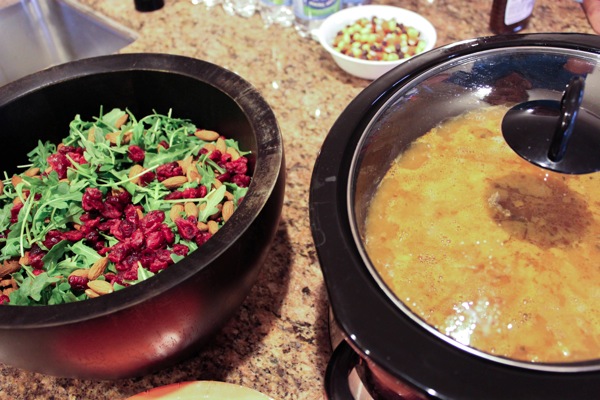 [Halloween "trail mix" (aka candy corn and chocolate chips) in the background]
cornbread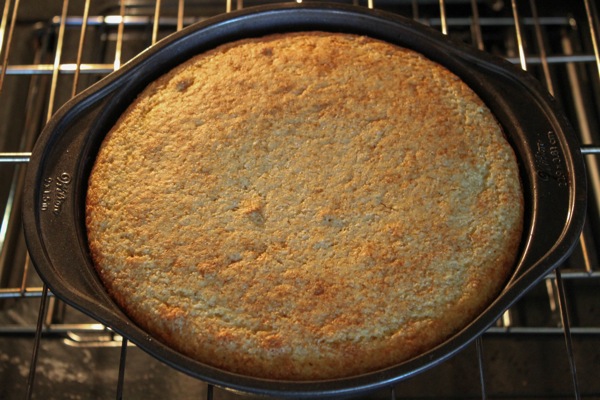 (a la box from Trader Joe's)
and drinks.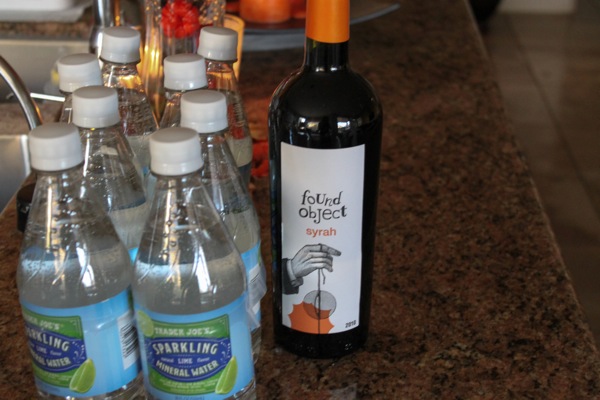 Per usual, madre and nana brought over delicious treats and snacks, too like rotisserie chicken, more salad, sweet potatoes and jalapeño dip with chips.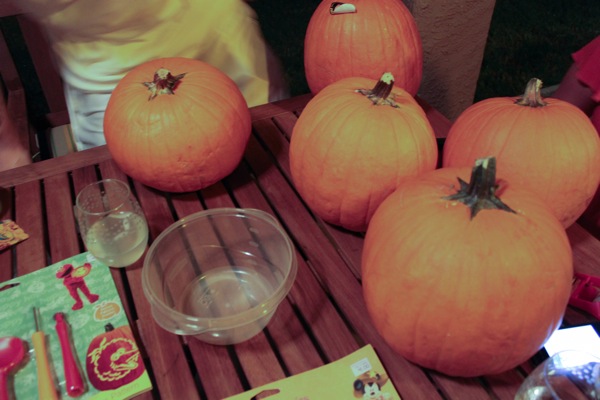 After we had eaten and little Liv was in bed, we all sat on the patio while the Pilot,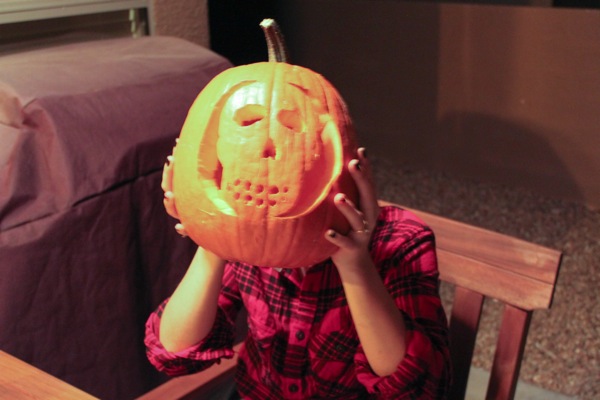 Kyle and I carved pumpkins.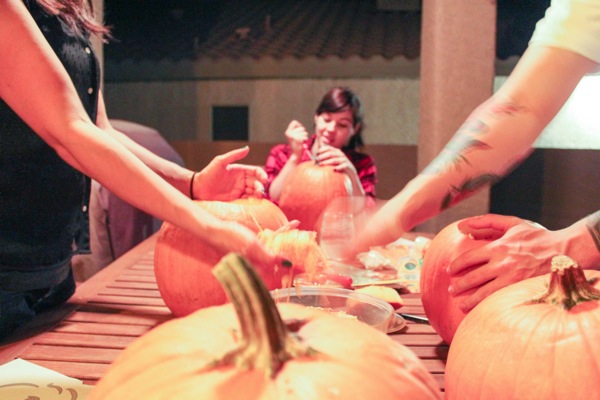 Is it weird that I really like cleaning out the goo?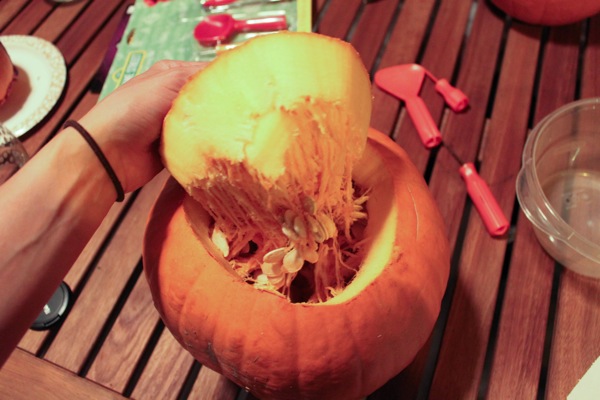 Don't answer that.
Pumpkin carving award goes to my brother Kyle, who googled a pumpkin picture he liked and then free-handed it: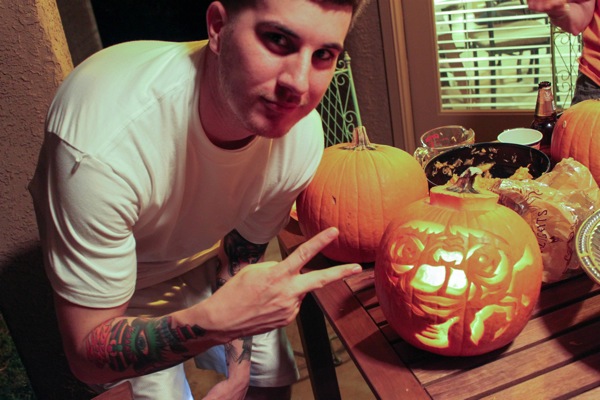 ET!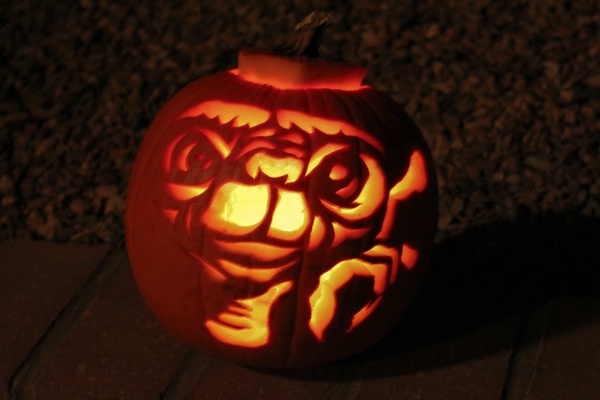 Liv is going to go crazzzzyyy when she sees it.
Our works of art: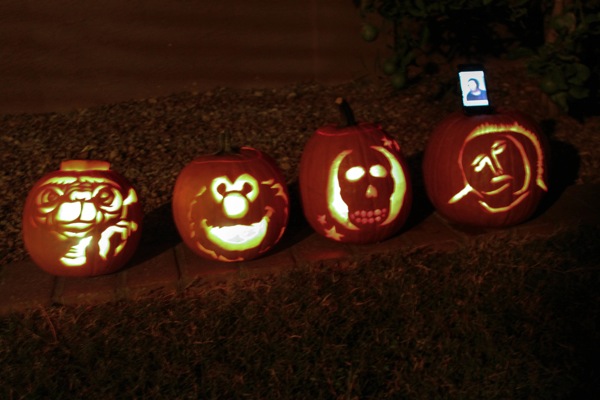 I had to make an Elmo for my favorite little lady. She has never actually seen Sesame Street, but we've YouTube-d a couple of Elmo songs (ABCs with India Arie is a favorite) and she also enjoys FaceTime with him, which I save for emergency situations.
If you're wondering what the Pilot carved (his is on the far right) there's a picture of it on his iPhone above, and you can read the full story here. I laughed so hard the first time I saw the photo. It really cracked me up because it seemed like something I would do. "Hey, I can fix that! Ohhh… ohhh noooo…. never mind."
It was a good Tucson memory night, for sure. I'm soaking up every second we have here, especially since I have no idea how long it will be before (or if) we move. 
Today is pretty much a dream teaching day: World Beat and Zumba! Have a great Saturday and I'll see ya later.
xoxo
Gina