How to Use an Entire Pumpkin: Seeds to Skin!
I didn't necessarily start out seeking to make use of an entire pumpkin from seeds to skin, but the idea kicked in somewhere after starting to make Liv some baby food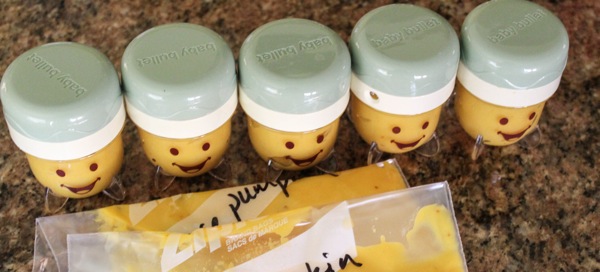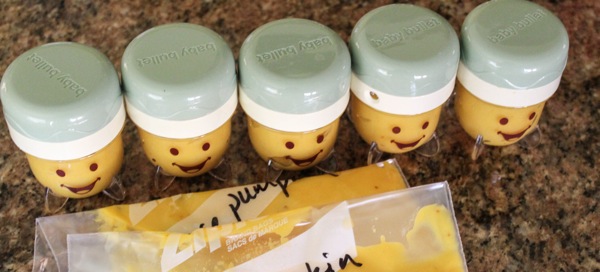 and midway through consuming a voluptuous glass of Malbec and a lot of gluten-free crackers. 🙂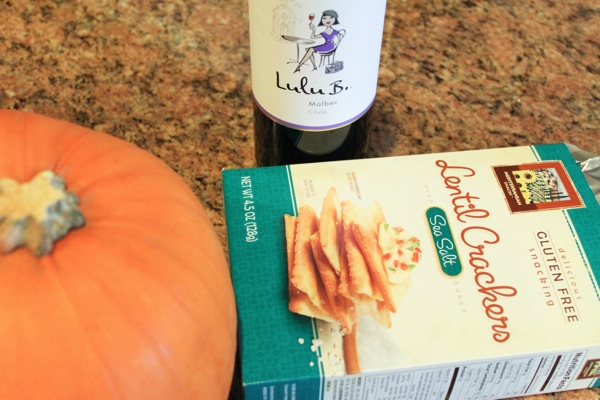 And then this happened!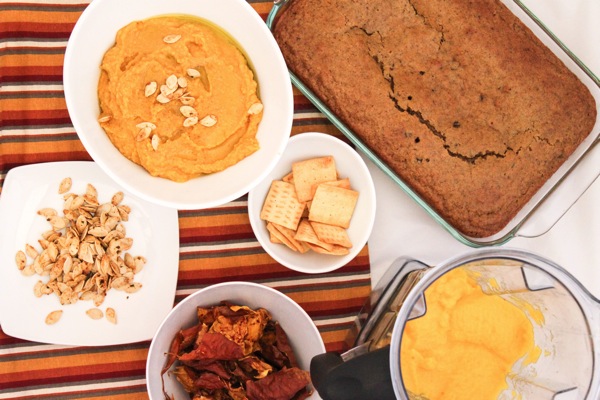 The Pilot was flying Monday night, and usually when he flies late, after Liv's asleep I'll either call up girlfriends to come over, catch up on blog stuff and/or enjoy a date with the DVR. The other night, I decided to roast a pumpkin. Why not, eh?
Everyone in this house loves pumpkin.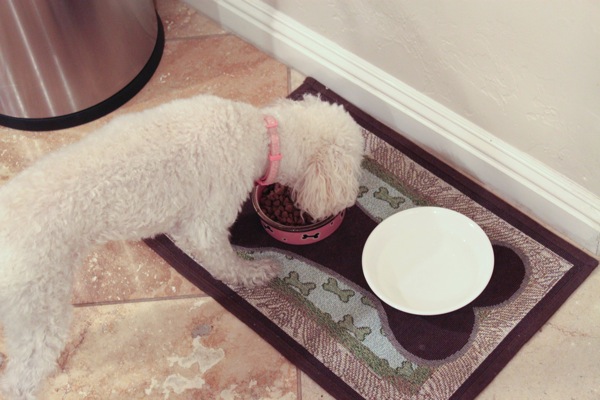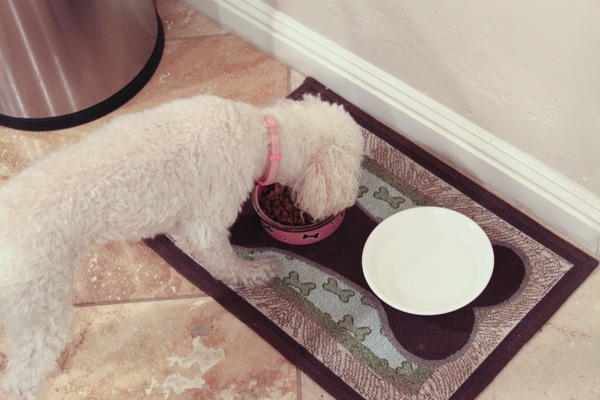 (Especially Bell)
The steps I followed are all in this post, but I wanted to share some recipes using each part of the pumpkin.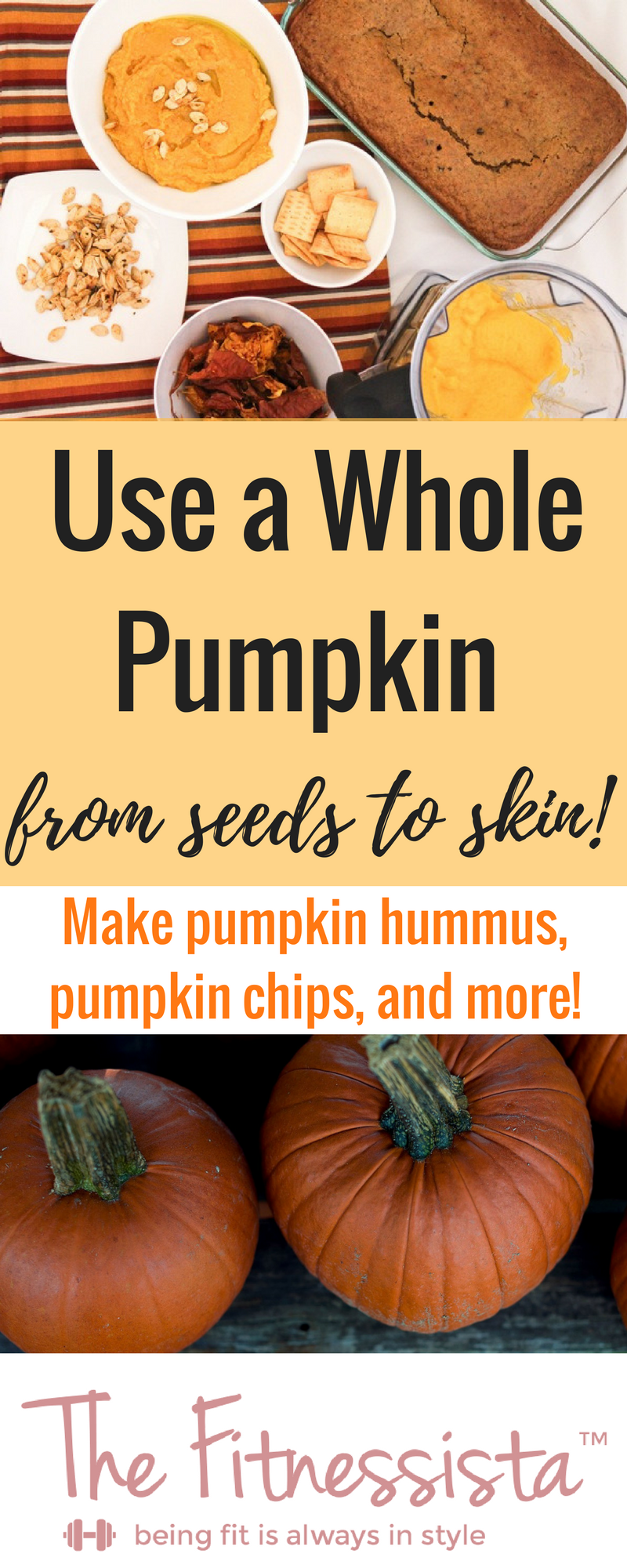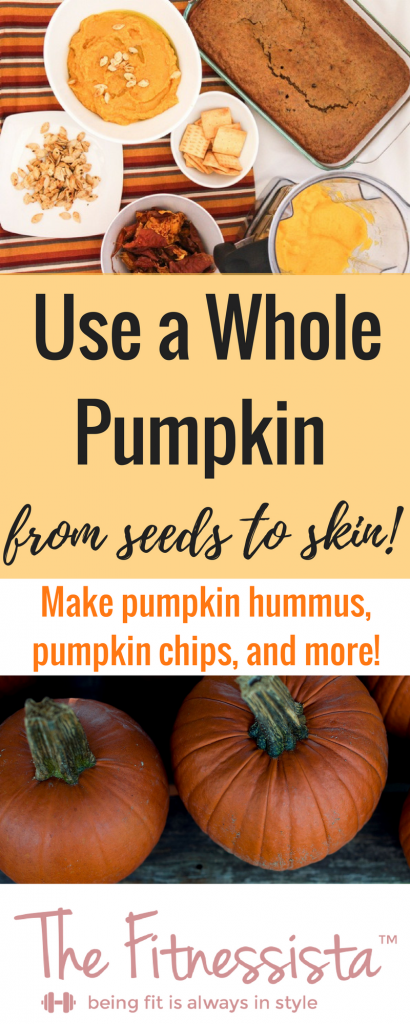 How to Use an Entire Pumpkin From Seeds to Skin
What to Make with Pumpkin Puree
–Homemade pumpkin banana baby food
-Freeze some for baking/smoothies/oatmeal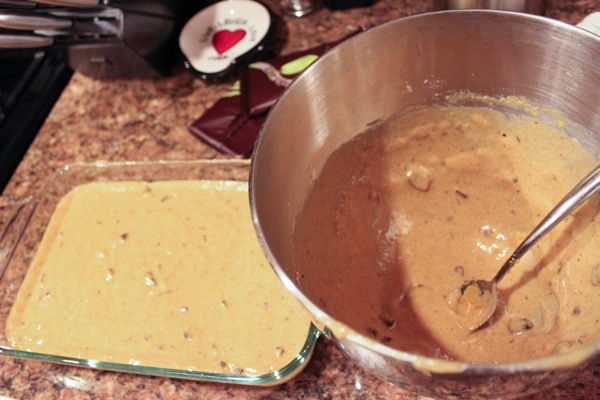 (the leftover batter in the bowl? I have no idea what happened to it….)
-Pumpkin hummus!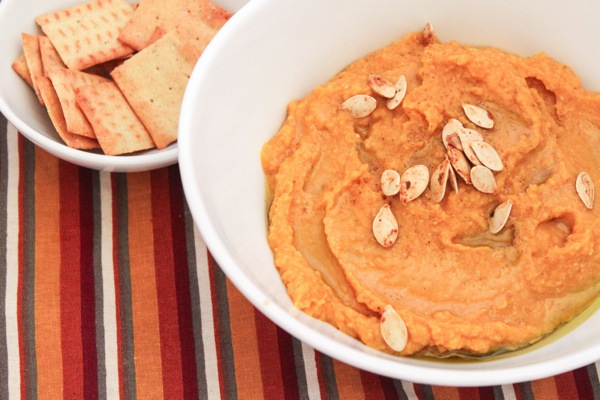 Print
Pumpkin Hummus
1

C pumpkin puree

1

can chickpeas, drained and rinsed (reserve a bit of liquid)

1/4 cup

chickpea liquid
drizzle of olive oil (could use tahini)
juice of

1/2

lemon

1/2 tsp

garlic powder

1/2 tsp

cumin
sea salt to taste
hefty pinch of cayenne
Pumpkin Seed Recipes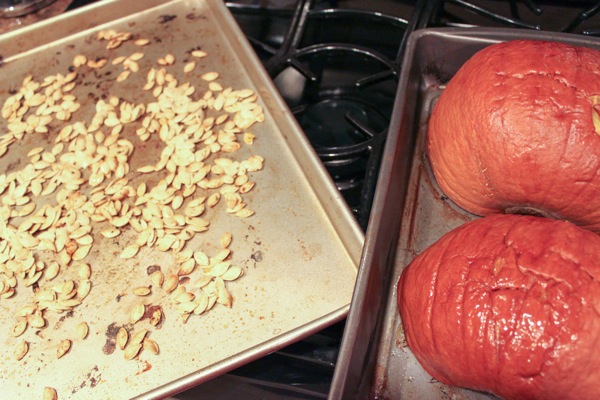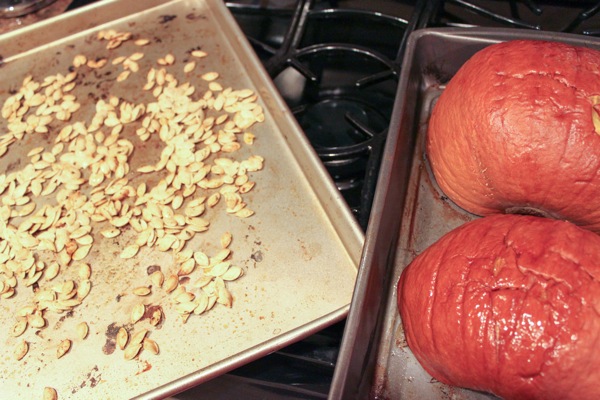 How to Use Pumpkin Skin
As I was peeling the skin away from the pumpkin, I felt wasteful just thinking about throwing it away. In Angela's post, she suggests using it for compost, but alas, my Arizona cacti garden doesn't seem to need it. I remembered my chef uncle telling me that in fancy schmancy restaurants, they dehydrate fish skin and use it as a garnish for soup.
So, I tore the pumpkin skin into chip-size pieces, threw it in the dehydrator, and the results were amazing: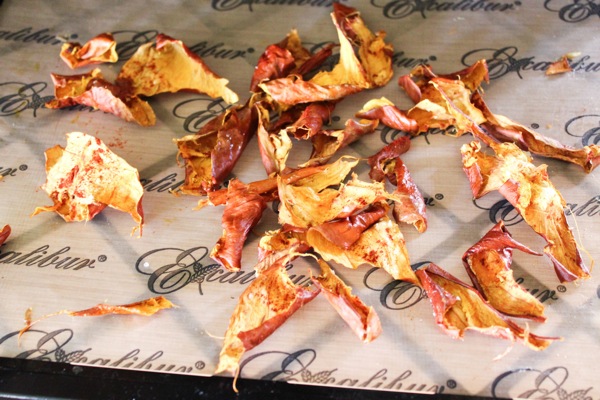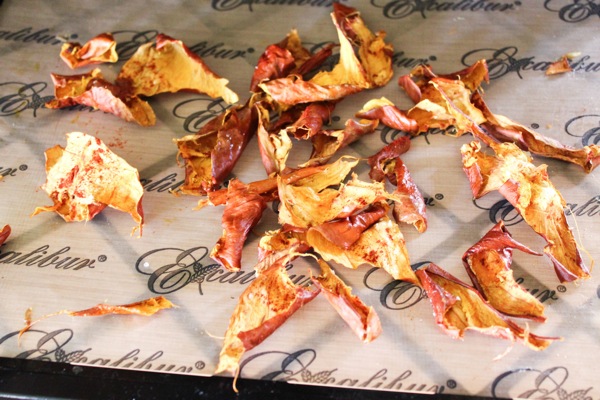 -Pumpkin chips: Sprinkle liberally with paprika, sea salt and chili powder, then dehydrate overnight at 115*. Don't have a dehydrator? No worries, just bake in the oven on a cookie sheet at the lowest setting with the door slightly ajar.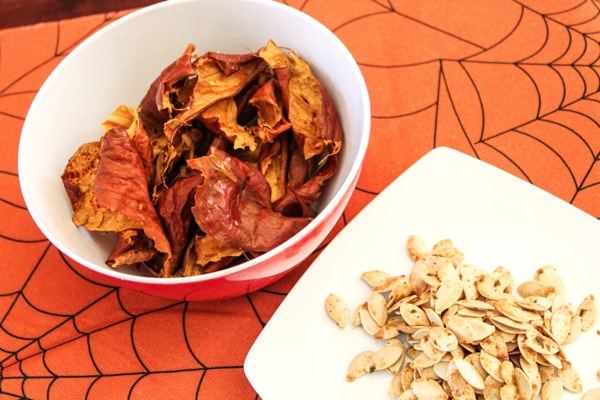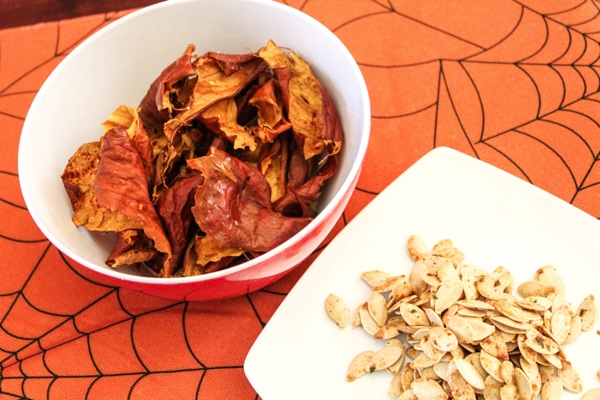 So there ya go! An entire pumpkin.. and lots of treats to enjoy this week.
xoxo
Gina
PS. Hate pumpkin? Here ya go. 🙂