No matter what craziness is going on in my life…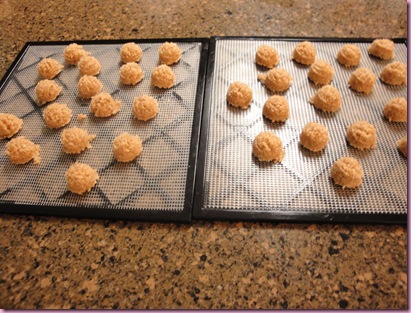 I can always count on macaroons 😀
It's been what seems like forever since I made a batch, but I've been meaning to make some for Cristy and two bloggy friends.. and today was the day.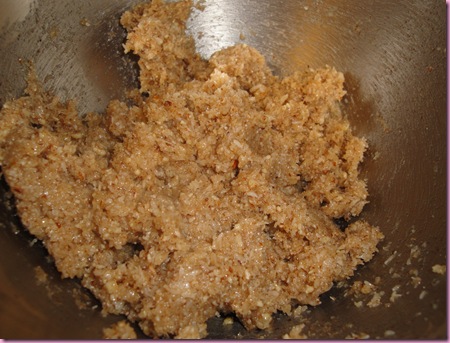 Sorry Bella, no roons for your little polar bear face.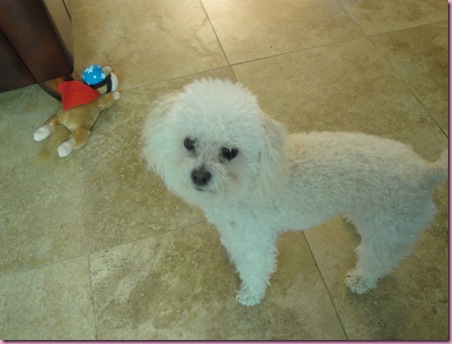 How's your day been going? Mine has been pretty bueno. The girls and I did our Insanity sesh (recovery day) and I made another batch of protein pancakes.
These ones were vegan…and heart-shaped 🙂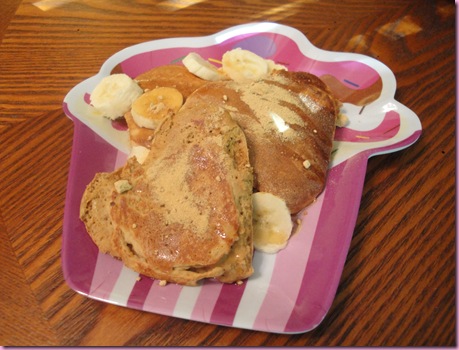 (It was GLORIOUS but the recipe still needs a couple of tweaks. Soon, I promise!)
I went to Kohl's to get Insanity shoes –I had a $10 off coupon and grabbed some Asics- and then parked my booty at Bizzle to get my productivity on. I was there for 3 hours, drank a lot of tea, and got a lot of work done.
After Bizzle, I hit up Publix for some necessities and grabbed an organic apple to munch on the way home: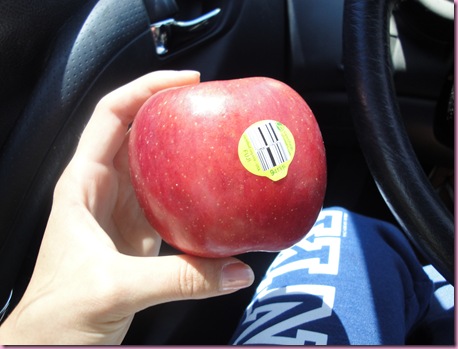 (Random: when I eat fruit on the go, I open my car door and pour water from my water bottle over said fruit and rub it with my shirt. Almost as good as washing it, right??)
Lunch was fast and easy… and ridiculous.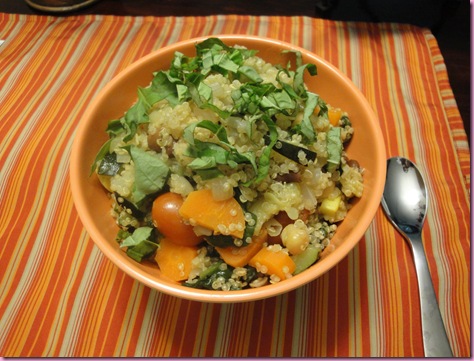 I just sautéed 1/2 onion and a honker of a carrot for about 5 minutes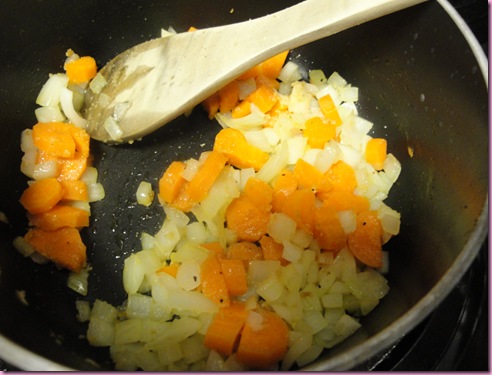 Added leftover veggies from last night's pizza biscuit, more spinach, 1 C veggie broth and brought it up to a boil. Next, I added 1/2 C quinoa and simmered for 15 minutes while I did the dishes (haaaaate dishes) and took the puppers out.
The plan for the rest of the day is some easy yoga courtesy of yogadownload.com and dinner + vino with the girls.
Have a great night <3
Gina
Something to talk about: What are some of your favorite *newer* blogs to read?? I read all of my favorites on a daily basis, but know there are a TON of new, fun, blogs out there that I don't know about. I always love some new reading material 🙂 Go ahead and give someone else (or yourself!) a shout out 😀