Hey everyone! Happy [cookie] Friday! How's your day going? Anything fun going on this weekend??
Yesterday afternoon, I had a smaller hemp-seedless Chocolate Cherry Bomb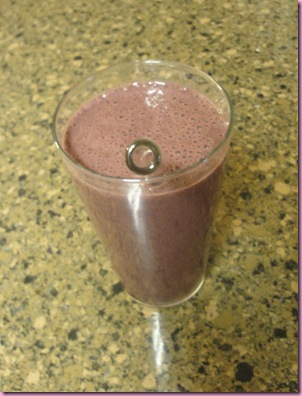 And met up with the girls for dinner at Bleu Cafe. I usually like Bleu ok, but after the ridiculous feasts we had in Vegas, it seemed more mediocre than usual. The company was lovely though 😀
So was the vino: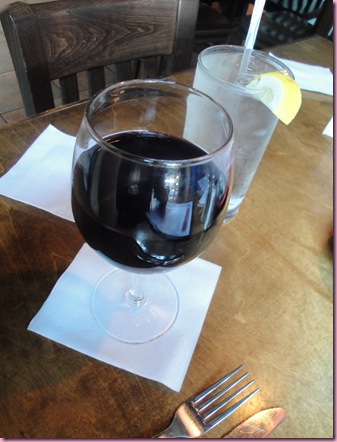 At Bleu, the serve fresh little blueberry muffins with your meal. I usually skip out on the muffins, but last night I was in a muffin mood.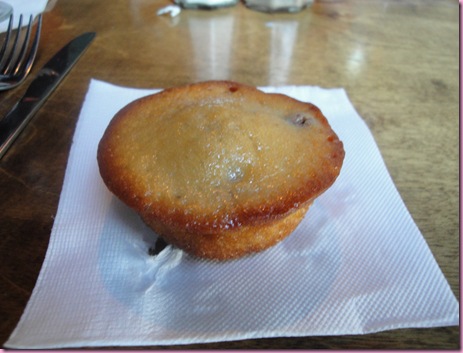 So glad I tried one- it was awesome.
My sub-par shrimp salad with goat cheese instead of feta.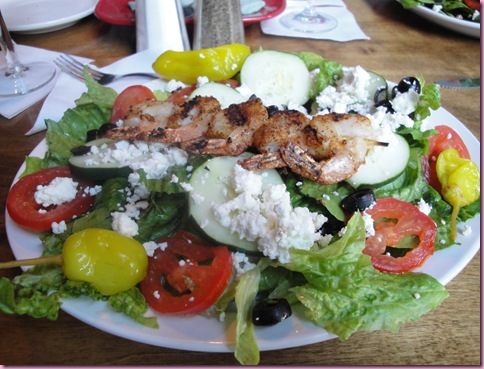 When I got back to the casa, I had half of breakfast before bed (so I have something in my belly for AM Insanity),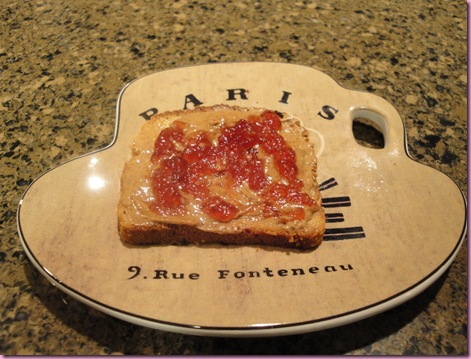 (Millet + Almond butter + Polaner)
The tactic has been *working out* (heh) well so far… I'm not starving in the morning and don't have to worry about squat-jumping induced nausea 😉
Viesa crawled up with her chew toy: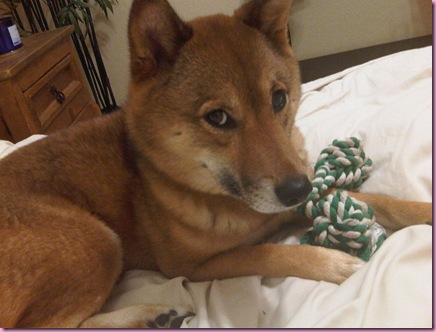 Bella sprawled out like a little noodle: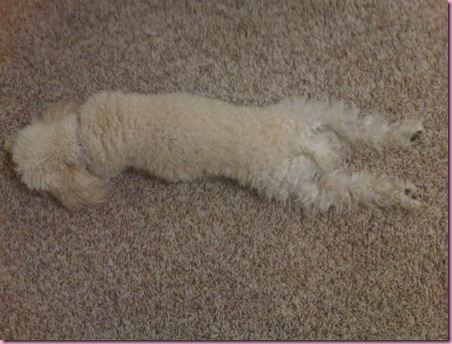 And we called it a night 😀
This morning, I met with my Lifestyle Challenge group and then Ashley and I did Insanity (cardio power and resistance… it was beastly!). My new sneaks: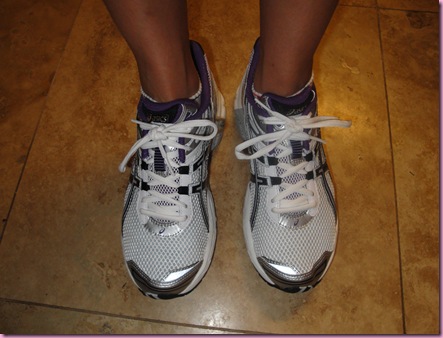 I love them so far! They're super light for bounding, jumping and sprinting 🙂
Time to make some foodie and take these puppers for a walk in the sun.
Have a happy Friday <3
xoxo,
Gina
Something to talk about: Do/will your kids eat the same way you do?? Obviously plans and reality can sometimes differ, but we'd like our future kids to eat very similarly to the way we do. Organic fruits and veggies, whole grains, healthy treats, fish, and the occasional fun and delicious but not-so-healthy treats. I also imagine that they'll eat organic meat and dairy even though I myself don't choose to eat those foods. The pilot eats meat (always certified organic if I cook it at home) and I see no prob with having it in the casa or preparing it, as long as I know where it came from, ya know?