Hey guys 🙂 How are you? Thank you so much for your amazing comments about the new inspiration board– I'm really excited to see what this year will bring <3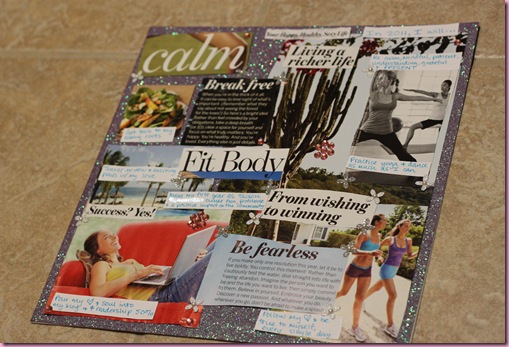 I just got back from an asana-kicking Bikram class. I ended up skipping spin this morning and figured I'd take yoga since I haven't practiced Bikram in about a month. Man, oh man, did I feel it. The instructor wasn't very friendly and I can definitely see why it's easy to be intimidated by Bikram. Word to the wise: try different instructors—some of them are actually very nice. (Like Rob in Jacksonville, FL)
Some recent eats: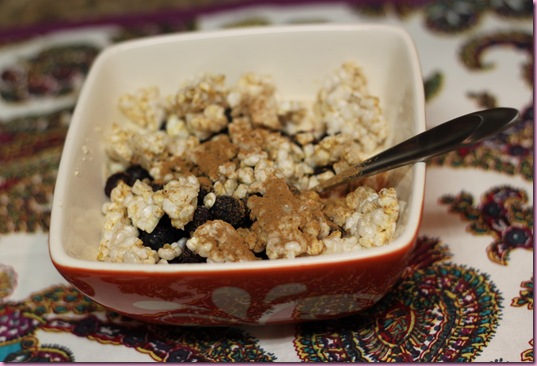 Goat's milk yogurt with Sun Warrior mixed in, organic bluerries, a blob of almond butter, cinnamon and a crumbled brown rice cake
Take-out from Eclectic Cafe– tostadas with veg refried beans, avocado, salsa, and goodies (I asked for no cheese but got a little sprinkle anyway)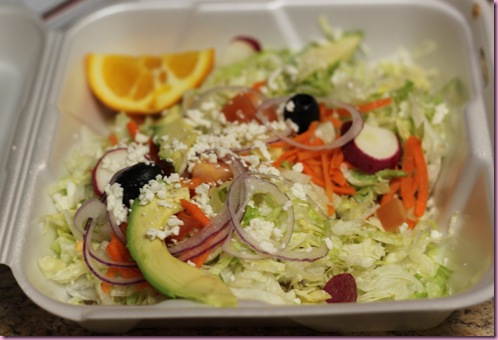 Blackberries galore: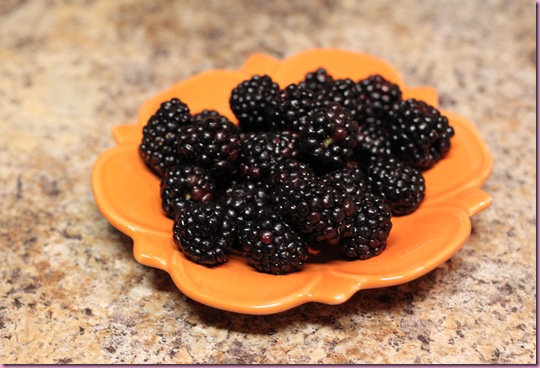 An entire thing from Trader Joes. If my skin turns purple, ya'll know what happened 😉
This afternoon, I was inspired by my new Canyon Ranch cookbook to make some flatbread dough.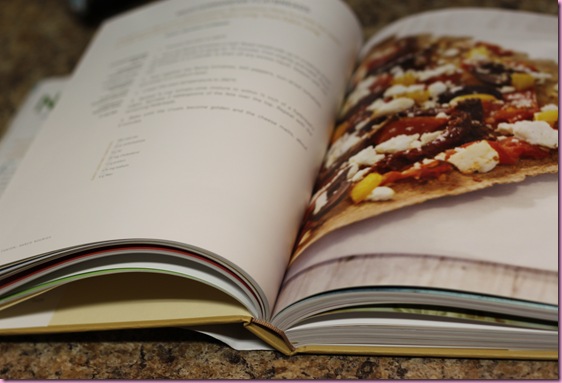 I figured I'd make it, split it into portion sizes, and freeze in case the roomies or I wanted a flatbread.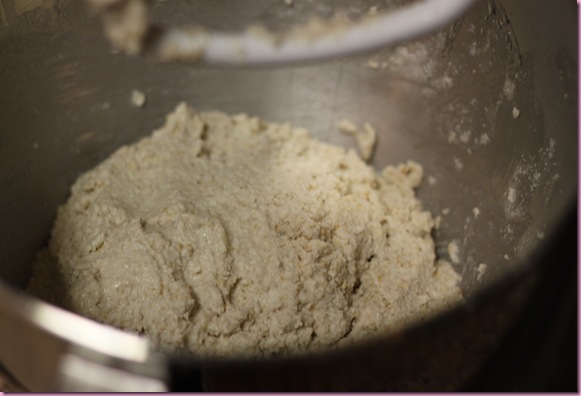 The recipe kinda got eye-balled, and I used brown rice flour and gluten-free oat flour (ground up in the Vita-mix). Despite my lack of measuring, the dough turned out lovely.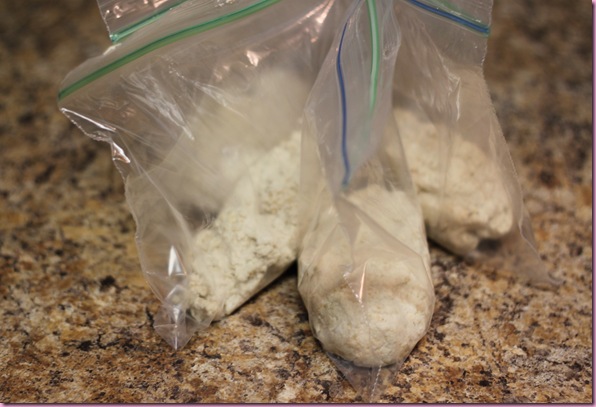 We'll see if it's still lovely when I try to bake some right now 😉
I'm off to make some dinner, but I'll see ya in the morning!
Have a great night,
Gina
Something to talk about: What are your thoughts on TVs in the bedroom? The Pilot and I have always banned TVs from our room (the guest room, living room and office each have one), because the bedroom is for sleeping, relaxation and.. other stuff 😉 For the first time in 4 years, since I'm living with roomies, I have a TV in my room! It's been nice to fall asleep to Chelsea Handler's voice 😀 So what do you think? TVs ok in the bedroom, or banned?